Ted Sherwin re-elected to second term as ADA treasurer
Per ADA Bylaws, treasurer may hold office for two consecutive three-year terms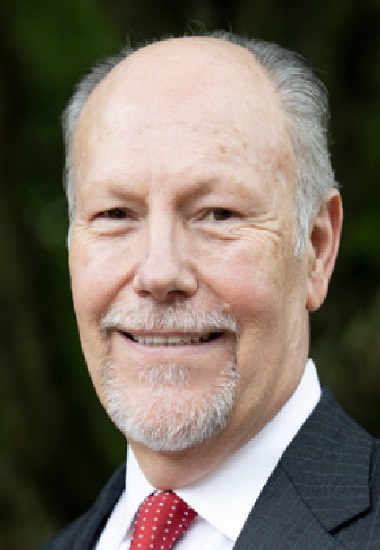 Las Vegas — Ted Sherwin, D.D.S, ran unopposed for ADA treasurer and was re-elected Oct. 13 for a second three-year term by the 2021 House of Delegates.
"It is an incredible honor to serve as ADA treasurer," Dr. Sherwin said.
The Virginia dentist said the treasurer works with the ADA professional team, designs a budgetary process and oversees the finances of the Association, as well as advises on and communicates financial matters to the Board and House.
"I really enjoy my work, particularly from the strategic sense of ensuring that the finances of the Association are adequate to the task of meeting our needs today and well into our future. My goals are [to] successfully implement the strategic plan through the budget process, maintaining the trust in our financial systems through effective communication, transparency and accuracy, and providing appropriate leadership in the financial life of the Association."
The ADA community can be proud of how well the Association has served the profession and the public through the COVID-19 pandemic, he said.
"Financially the ADA did a stellar job of managing assets and funding core activities during the crisis," he said. "This year we are seeing a strong financial recovery."
Dr. Sherwin, of Orange, Virginia, is a past president and treasurer of the Virginia Dental Association. Dr. Sherwin served on the ADA's Special Committee of Financial Affairs and on the ADA Board committees of finance, strategic planning and budget before his election as treasurer.
In addition, he was author and member of ADA House Resolution 97H Workgroup, which studied the House budget process and strategic planning. He served on his district caucus budget and business matters team for 14 years and as chair six times.
Dr. Sherwin is also a past chair of the Virginia Dental Association's Council on Finance. A graduate of the Medical College of Virginia, Dr. Sherwin completed his executive scholar certificate in nonprofit management at Northwestern University's Kellogg School of Management in 2017.
Dr. Sherwin is a fellow of the International College of Dentists, American College of Dentists, Pierre Fauchard Academy and Academy of General Dentistry.
Per ADA Bylaws, the treasurer may hold the office for two consecutive three-year terms.
Elections for ADA president-elect and second vice president will take place Oct. 16.