ACE Panel report finds about half of dentists use intraoral scanners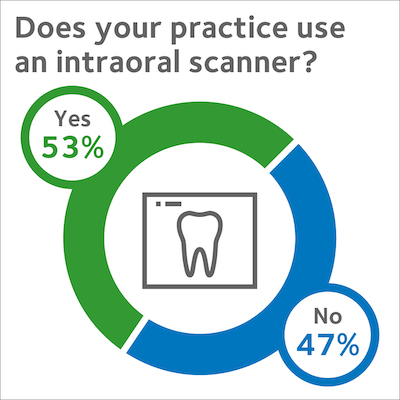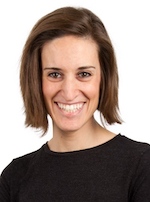 Dr. Revilla-León
Dentists' use of intraoral scanners is split nearly 50-50, according to an  ADA Clinical Evaluators Panel report  published in the August issue of The Journal of the American Dental Association.
The report, which includes the responses of 369 ACE Panel member dentists, found 53% of respondents use an intraoral scanner in their practices and 47% do not.
"The integration of digital technologies in dentistry is unstoppable," said Marta Revilla-León, D.D.S., one of the report's co-authors and a member of the ADA Council on Scientific Affairs' ACE Panel Oversight Subcommittee. "Digital dentistry is changing a large proportion of the work we are doing in the clinic. In the current digital implementation, the clinic transformation begins with the data acquisition methods where the key element is always the intraoral scanner."
Among respondents who use an intraoral scanner, 70% cited improving clinical efficiency as their main reason for introducing it into their practice, and 58% said they began using a scanner less than four years ago. The most common use of intraoral scanners is for single tooth-supported crowns, with 90% reporting they use a scanner for this treatment.
The main advantage of using an intraoral scanner in general, cited by 40% of users, is that it provides better outcomes than conventional methods. More than 90% of users said they were at least mostly satisfied with the results when using a scanner.
"Respondents' satisfaction is a huge takeaway," Dr. Revilla-León said. "This means that a majority of the respondents see in this digital data acquisition option a value, which could be in terms of money, time or comfort, but a value nonetheless. As dentists, we do not usually see a satisfaction in one of our devices if one of the previous elements is not present."
Among those who do not use an intraoral scanner, their main barrier is the high level of financial investment, as reported by 66% of nonusers. This year, 34% said they are considering buying a scanner and 40% are considering training with a scanner.
"When deciding what to include in the questionnaire that informed the ACE Panel report, the main thought was always to include not just owners and users of intraoral scanners, but also those who do not yet have an intraoral scanner," Dr. Revilla-León said. "We aimed to gain knowledge about the challenges and satisfaction of the intraoral scanner's users and the whys and at what point the nonusers are willing to acquire one."
Dentists can view the entire ACE Panel report online and download the PDF at JADA.ADA.org .
ACE Panel reports feature data from ADA member dentists who have signed up to participate in short surveys related to dental products, practices and other clinical topics. The ACE Panel Oversight Subcommittee of the ADA Council on Scientific Affairs writes the reports with ADA Science & Research Institute staff.
The reports offer ADA members a way to understand their peers' opinions on various dental products and practices, providing insight and awareness that can benefit patients and the profession.
Members are invited to join the ACE Panel and contribute to upcoming surveys, which occur no more than once every few months and usually take five to 10 minutes to complete.
To learn more or join the ACE Panel, visit ADA.org/ACE .