CE course explores appropriate prescribing practices for managing dental pain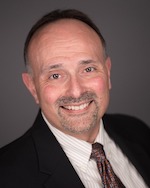 Mr. Viola
Providing safe treatment to medically complex patients can be challenging.
Clinicians must be aware of the medical considerations of drugs used in dental practices as well as the dental considerations of drugs used in medical practices.
Phantom of the Opera-tory!! Medical Implications of Dental Medications (1109) will present an overview of selected medications prescribed or administered in the practice of dentistry whose actions, effects or interactions may also have an impact on systemic illness.
The course is scheduled for Oct. 11, from 1-2 p.m. in Dental Central's Smile Zone A, stage 2. It is worth one hour of continuing education credit.
The presenter is Thomas Viola, founder and president of Pharmacology Declassified in New Jersey.
The fee is included with the Smile Pass and Platinum Smile Pass.
The learning objectives are to describe the pharmacology of analgesics and appropriate prescribing practices for managing dental pain; discuss local anesthetic agents regarding their mechanism of action, adverse effects and contraindications; and examine the pharmacology of anti-infective agents commonly used in dentistry and clinical considerations.
!