Charitable organization exceeds $500 million in donated treatment for special needs patients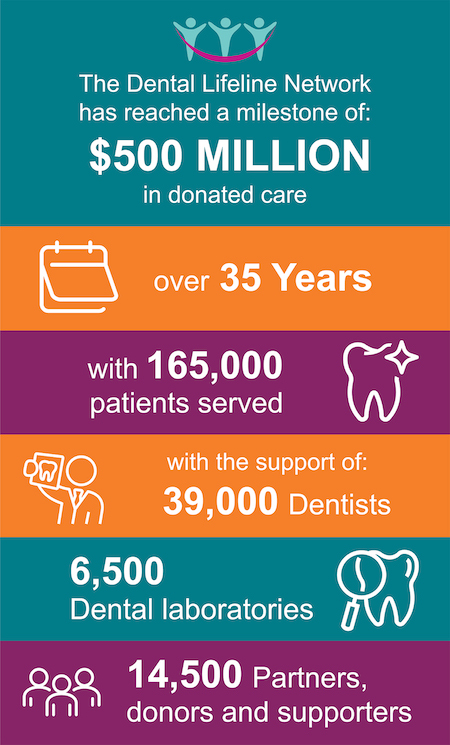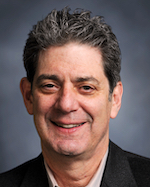 Mr. Leviton
Denver — Dental Lifeline Network is celebrating a milestone, having just reached $500 million in donated dental treatment from more than 39,000 volunteer dentists and 6,500 volunteer laboratories that have participated in the charitable program.
Since the launch of DLN's first Donated Dental Services (DDS) program in 1985, the organization has exceeded half a billion dollars' worth of treatment for 165,000 people with special needs, said Fred J. Leviton, president and CEO of Dental Lifeline Network.
Mr. Leviton, who is being honored this year as an honorary member  of the ADA, credited the ADA and its members for being staunch supporters.
"Without the ADA and its members, many of whom volunteer, our organization would not be what it is today," he said. "We probably would've dissolved years ago and never attained this remarkable milestone to help so many people, and for that support, we are eternally grateful.
Mr. Leviton will retire at the end of 2021 after spending 45 years with the organization that provides free, comprehensive dental treatment to the country's most vulnerable people with disabilities or who are elderly or medically fragile.
As for retirement, Mr. Leviton said that, simply, it was time. He thought about ending his tenure in 2020, but perished at the thought that his successor would face a "hornet's nest" due to the challenges of the pandemic.
He was modest about his accomplishments.
"I'm hoping, from the bottom of my heart, that someone can do a better job than I've done," he said.
Frank Maggio, D.D.S., past ADA trustee who has been on DLN's board for two decades, said that Mr. Leviton has dedicated his entire career to the network's mission.
"I can't think of anyone more concerned for getting dental care for the most vulnerable folks," said Dr. Maggio, current chair of DLN's board of directors. "It will not be easy to find someone like him. I have been able to see it grow year by year thanks to all our dentist volunteers and dental labs that have always stepped up to help when needed."
Mr. Leviton said that the best part of his job was meeting and interacting with so many compassionate and skilled dentists and laboratories. He called them "the crème de la crème of the dental world."
DLN's board of directors has already created a special committee charged with finding a new leader who will create the next chapter for the organization, he said. A firm has already conducted an organizational assessment to determine potential opportunities and the necessary skills needed for the position. The goal is to have a new president and CEO in place by the end of the year.
Joseph P. Crowley, D.D.S., past ADA president, said he became directly involved in DLN as an ADA representative to their board, and was amazed at the magnitude of the work that the organization had been doing across the country for many years.
"Fred Leviton is a tireless leader who has tremendous communication skills that benefit his role to lead a company with possibly the largest network of dentists in America," Dr. Crowley said. "Fred is a very empathetic individual, and just being around Fred makes me feel good. He affects a room positively wherever he is, and makes everyone better at doing good things that may not occur without DLN. Fred has always been appreciative of the partnership with the ADA, and our ADA members are a substantial part of the provider network for the Dental Lifeline Network. As a profession we need to be part of the greater good. The network affords that opportunity for our profession."
Currently there are 15,000 dentists and 3,500 labs volunteering across the country.
To volunteer or for more information, visit dentallifeline.org .