ADA webinar seeks to answer questions associated with PPO leasing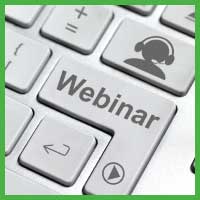 The ADA will host a free webinar  to provide dentists with a basic understanding of how preferred provider organization network leasing works in order to ease a significant source of stress and confusion that can be associated with the mechanics behind how and why PPO leasing occurs.
Understanding PPO Network Leasing: What You Need to Know will stream Sept. 28 from noon-1 p.m. Central time.
One hour of continuing education credit is available to participants.
The webinar presenters will answer the following questions:
Have you ever had a patient present with an insurance ID card for a plan that you thought you were out-of-network with —only to find out later when the explanation of benefits was received that you were actually an in-network provider for the plan?
Can you opt out of participating with a leased plan or network?
What fees can be charged when you do participate in a leased network?
In the webinar, Valerie DeBruin, vice president of network operations for Careington International, a large dental PPO leasing organization, will explain leasing and how it affects a dental practice. Mark Johnston, D.D.S, a member of the ADA Council on Dental Benefit Programs, will present Association viewpoints based on best practices and policy adopted by the ADA's House of Delegates.
More educational ready-to-use resources on innovative dental insurance solutions for dentists are available online .