Webinar: Scientific solutions can tackle the opioid public health crisis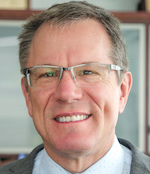 Dr. Compton
The deputy director of the National Institute on Drug Abuse will present a free ADA webinar on Nov. 10 on scientific solutions to curb the opioid public health crisis as well as the tools available to dentists as they are addressing substance use issues in their clinical practices.
COVID-19 Impact on the Addiction Field: A Call to Dentists  will live stream on Nov. 10 from noon-1 p.m. Central time. Participants who view the live webinar may be eligible to earn one credit hour of continuing education.
Wilson Compton, M.D., deputy director of the National Institute on Drug Abuse of the U.S. Department of Health and Human Services' National Institutes of Health, is scheduled to present a comprehensive overview of the state of the opioid crisis amid the COVID-19 pandemic and the various initiatives of the National Institutes of Health to combat that crisis as well as COVID-19. His presentation will include a review of multiple NIH collaborative efforts to address interdisciplinary challenges associated with the pandemic and a trans-agency effort to curtail the opioid epidemic.
Dr. Compton also plans on educating dentists on the science and tools available to them as they address substance use with their patients.
"Structural and social challenges borne from the COVID-19 pandemic — like added stress, stigma, social distancing and limited access to treatment — appear to have exacerbated the opioid epidemic," Dr. Compton said. "Dentists and hygienists play a very important role in addressing addiction and working toward the end goal of helping patients with substance use disorder stay healthy. Specifically for dentists, [the National Institute on Drug Abuse] has developed and compiled resources to help screen for substance use disorder, counsel patients and refer them for treatment."
At the end of the webinar, attendees will be able to identify novel treatments for substance use disorders and drug-involved overdose; learn about implementation science to improve the uptake and delivery of evidence-based care; discuss ways to talk to patients appropriately about substance use while avoiding stigma; and utilize tools developed by the Institute on Drug Abuse that offer science-based resources for health professionals and those in training about screening, addressing and treating addiction.
Before joining the National Institute on Drug Abuse in 2002, Dr. Compton was a tenured faculty member in the department of psychiatry and director of the masters in psychiatric epidemiology program at Washington University as well as medical director of addiction services at the Barnes-Jewish Hospital, both in St. Louis. He has authored over 200 publications, including widely cited papers on the U.S. opioid crisis, and has been an invited speaker at multiple high-impact venues.
More information about opioid use in dentistry is available at ADA.org/opioids .