SmileCon panel to explore how AI is transforming dentistry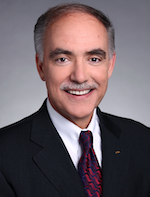 Dr. Faiella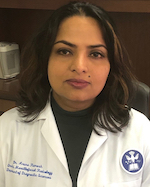 Dr. Ramesh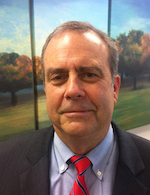 Dr. Zeller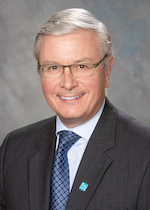 Dr. Smiley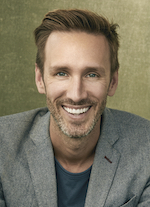 Dr. Stanley
Dentists interested in using augmented intelligence in their practices can hear how AI is transforming dentistry from a panel of experts during SmileCon.
AI Panel Discussion: Augmented Intelligence will take place from 3:30-5 p.m. Oct. 12 in Banyan B at the Mandalay Bay South Convention Center.
Moderated by Robert Faiella, D.M.D., chief dental officer of Overjet and past president of the American Dental Association, the panel will introduce attendees to how AI is currently being applied in the clinical and business sides of dentistry, including the ways AIcan aid in the diagnosis and identification of dental disease.
"The ambition of AI and computer visualization in transforming dentistry is the focus of this panel of experts, and current applications in the management of both clinical treatment and dental practice will be addressed," Dr. Faiella said. "Attendees will learn how AI and machine-learning technology will improve our clinical intelligence in the delivery of care, improve practice profitability and identify deficiencies in a standardized manner."
The panelists include Aruna Ramesh, D.M.D., associate dean for academic affairs and professor in oral and maxillofacial radiology at Tufts University School of Dental Medicine; Christopher Smiley, D.D.S., general dentist and editor of the Journal of the Michigan Dental Association; Kyle Stanley, D.D.S., chief clinical officer of Pearl; and Gregory G. Zeller, D.D.S., professor emeritus of oral health practice at the University of Kentucky College of Dentistry.
During the panel, this cross-disciplinary group of dentists will introduce the fields of AI, including machine learning, deep learning, cognitive computing, computer vision and natural language processing.
"With ongoing advances in imaging and technology, AI in dentistry has a proven potential to offer assistance as an adjunct to the diagnostic clinician," Dr. Ramesh said. "The enhancement offered would span early and efficient diagnosis; accuracy of diagnosis; treatment planning and predicting as well as monitoring outcomes; education and training; and objective management of appropriate insurance coverage. The effectiveness of AI is directly proportional to the how, by whom and with what data it was trained, and its ethical framework."
The panel will also address clinical and business applications that could be transformative to dental practices — today and in the next five years.
"AI is now a 'buzz word' in many aspects of our lives, and dentistry is no exception. This panel discussion will help attendees understand how AI applies to dentistry," Dr. Zeller said. "AI is currently used in dentistry as a tool to aid in clinical decision support. Examples include assessment of caries disease as well as periodontal disease, utilizing image interpretation and clinical findings. For the administrative and business aspects of dentistry, AI supports the application of intelligent document processing and optical character recognition for the processing of forms. As AI tools grow more sophisticated with time, AI will become both more useful and more pervasive in dentistry."
The panel will offer an overview of how AI will influence the integration of medical and dental care, insurance adjudication and claims processing and explore the implications of AI on population health, patient privacy and more.
"AI systems assist with clinical chart review and treatment planning, ensuring the documentation supports the diagnosis and recommended care," Dr. Smiley said. "Findings identified by AI provide a reassuring in-office second opinion and help calibrate diagnosis in multi-provider practices, ensuring consistency across the dental team. Clinical software is now available for early adopters who wish to implement diagnostic efficiencies in their practice to identify overlooked patient needs and provide cutting-edge technology to reassure patients about their care recommendations."
The panelists will also discuss current and future issues related to the wide-scale adoption and use of AI in dentistry and their perspectives on this fast-changing technology.
"I stand behind AI because I am always looking for ways to improve the quality of the work I do — and AI will allow me to do that," Dr. Stanley said. "It is not taking away my livelihood. If anything, it is making me a better dentist — someone my patients should put more trust in, because the work I do is being assisted by a device that prevents me from making mistakes that every human is subject to making."
The panel discussion is worth 1.5 hours of continuing education credit, and it is included in the meeting's Smile Pass and Platinum Smile Pass.
To learn more about SmileCon or to register, visit SmileCon.org .