VA selects NYU Dentistry as site to address gap in dental services for veterans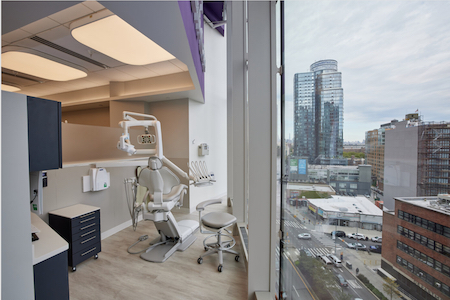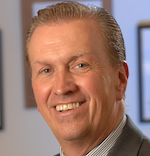 Dr. O'Connor
New York — Tony Petrozza, who served as a mortar gunner and paratrooper with the 82nd Airborne in the U.S. Army in the 1980s, hadn't received dental care for years.
"The VA has always taken great care of me, but never dental," the Brooklyn veteran said.
That's why he said the latest development at the New York University College of Dentistry is a "godsend" to veterans.
The U.S. Department of Veterans Affairs selected the NYU College of Dentistry, along with New Jersey's Zufall Health Center and the Rutgers School of Dental Medicine, to implement its new initiative, called the Veterans Oral Care Access Resource, part of the VA's VetSmile program.
In New York, VETSmile began July 1 in partnership with the VA New York Harbor Healthcare System and seeks to provide comprehensive dental services to veterans like Mr. Petrozza in the New York City area who are not eligible to receive those services through the VA.
The  VA provides dental services on an annual basis to about 8% of the veterans who are enrolled in the VA health care system, according to the Federal Register Notice of Intent for the Community Provider Collaborations for Veterans Pilot Program .
The VETSmile pilot program in New York addresses this gap by increasing veterans' access to comprehensive quality treatment at the NYU College of Dentistry in Manhattan and NYU Dentistry Brooklyn Patient Care .
The ADA applauded the program.
"The American Dental Association is proud to collaborate with the VETSmile partnership to improve veterans' access to quality and affordable dental care," said ADA President Daniel J. Klemmedson, D.D.S., M.D.
Charles N. Bertolami, D.D.S., the Herman Robert Fox Dean of NYU Dentistry, said increasing access to comprehensive, timely, holistic dental care is critical for achieving health equity, especially for veterans who face barriers to receiving care.
"We are very excited to partner with [the] VA to expand veterans' access to quality dental services," said Eva Turbiner, president and CEO of the Zufall Health Center, in a VA blog post . "For many years, Zufall has made special efforts to engage and serve the many veterans in our community who need affordable oral health care."
The VA called itself fortunate to collaborate with its dental care providers, said Roshni Ghosh, M.D., acting executive director for the Veterans Health Administration Center for Care and Payment Innovation, in a news release .
"VETSmile is an opportunity for us to bridge the gap in veterans' access to continuous, accessible and affordable oral care, which is crucial for their overall well-being, " Dr. Ghosh said.
NYU Dentistry expects to provide 5,000 veteran patient visits in the first year of the VETSmile program, with a goal of providing between 6,000 and 7,500 patient visits in the future, said Michael O'Connor, Ed.D., executive vice dean of NYU Dentistry. Veteran enrollment in the program is based on referrals received from the VA New York Harbor Healthcare System.
"Our aim with VETSmile/Veterans Oral Care Access Resource is to provide veterans with a dental home in an effort to improve their overall health and quality of life and reduce the need for emergency dental care in hospitals," Dr. O'Connor said.
The program in New York builds on the experience and knowledge NYU Dentistry gained through its Veterans Oral Health Initiative , a smaller pilot program created in 2019 and funded by the New York State Dental Foundation. That program also aimed to provide comprehensive dental care at no out-of-pocket cost to veterans. The new VETSmile program is a much larger program and formal partnership with the VA, Dr. O'Connor said.
VETSmile will also accommodate veterans with disabilities or a history of post-traumatic stress disorder at its specialized clinic, the NYU Dentistry Oral Health Center for People with Disabilities , where the staff are trained with special skillsets.
Additionally, VETSmile will focus on integrating an oral health educational component for veterans to encourage adoption of oral hygiene practices into their daily lives.
For Dr. O'Connor, the commitment to veterans comes from his life. His father was a World War II veteran with many health conditions, but over the years the son was never able to help his father receive the dental care he desperately needed.
"This is personal for me," Dr. O'Connor said.
As for Mr. Petrozza, he has been a patient at NYU Dentistry since the VETSmile program began in July.
"I have been thrilled and delighted with the whole program," said Mr. Petrozza, who has been treated for gingivitis and periodontal disease and has a root canal scheduled in the near future. "Just like soldiers get the job done, these dentists get the job done. They have been fantastic."
According to the VA , additional dental care providers from different regions of the country will be added to the pilot program as early as late fall.