A New Day for Dentistry: Dr. Michael Riccobene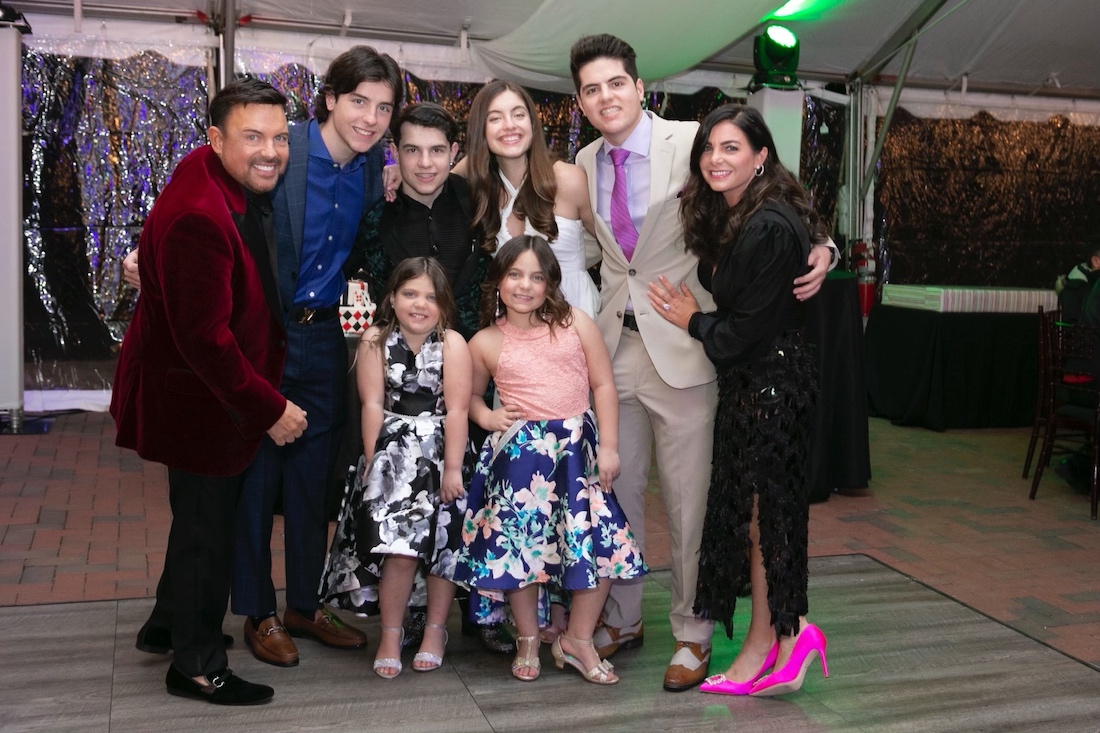 A New Day for Dentistry is a new ADA campaign that celebrates the Association's vibrant community of dentists. It seeks to honor the dentists who power the ADA and commemorates the contributions dentists make to their communities and the profession every day.
Each month, the ADA News will profile one dentist who represents the diverse range of ages, career stages, practice paths and backgrounds that make the ADA what it is.
Meet Michael Riccobene, D.D.S., member since 1996.
Location: Cary, North Carolina.
Dental school: New York University.
Practice type: Owner of multiple group practices.
Why did you choose dentistry?
I wanted a profession that would allow me to use my tactical skills, my analytical skills, and my desire to make a difference. Dentistry has been the perfect fit.
Why did you join the ADA?
Ever since I was in the American Student Dental Association during dental school, I saw the value in organized dentistry. From technical knowledge and business resources to government and policy lobbying and opportunities to interact with colleagues, the ADA has been an invaluable resource.
What do you like most about your ADA membership?
Most recently, I'm very encouraged by the progressive thoughts that are being exhibited among the leadership in trying to set the course for the future. In the past, I believe that some in the ADA were dismissive of nontraditional practice models like dental service organizations. I think the ADA leadership today acknowledge that most dentists, regardless of practice model, are aligned on most issues. With the increase in student debt and with a greater appreciation of comprehensive care and practicing in a group type setting, the number of solo practitioner owners has been steadily decreasing. If the ADA is going to survive and be the true voice of all dentists, it needs to adapt and I've seen a lot of progress towards that.
When I'm not in the office, you can find me:
At the beach or driving to it. For me, the beach is about relaxation. We have a house in Wilmington, North Carolina. It's a place to let all my worries disappear and lose myself in the waves rolling into the shoreline. I also enjoy boating with my family, whether that's fishing, pulling them on an inflatable or just cruising around and taking in a magical sunset together.
Favorite movie/TV show:
Currently, "Curb Your Enthusiasm." But I've been known to binge watch many shows over the years.
What was your first job?
Washing pots and pans in my family's bakery. Being the child of two immigrants gave me the opportunity to see the realization of the American dream firsthand. The family business made me realize all of the blood, sweat and tears that it takes to start, grow and sustain a successful business.  I realized early on that everyone needs to play a role for the success of the team – even if it means washing pots and pans all day. Those are some of the fondest memories I have growing up and appreciate the work ethic it helped instill in me.
Fun fact about me:
I have six children, three of whom are triplets. I like to live life to the fullest, and my goal in life is to create lasting memories with those I love.
What does A New Day for Dentistry mean to you?
For me, A New Day for Dentistry means multiple things. I think from a technology perspective, we have evolved from a 2-D to a 3-D world. As a profession, my hope is that we've learned — especially over the past three years — that we are an essential health care profession that plays an integral role in our patients' overall health. From a practice model perspective, I think the challenges we face as a profession have allowed for alternative methods of practicing to flourish. Although I think there will and always should be a place for the single practitioner, some of the newer multi-specialty practices are giving patients and practitioners an exciting and innovative way to receive care.