ADA committed to helping patients with disabilities achieve optimal oral health
Association offers resources to help dentists uphold the Americans with Disabilities Act for accessible dental care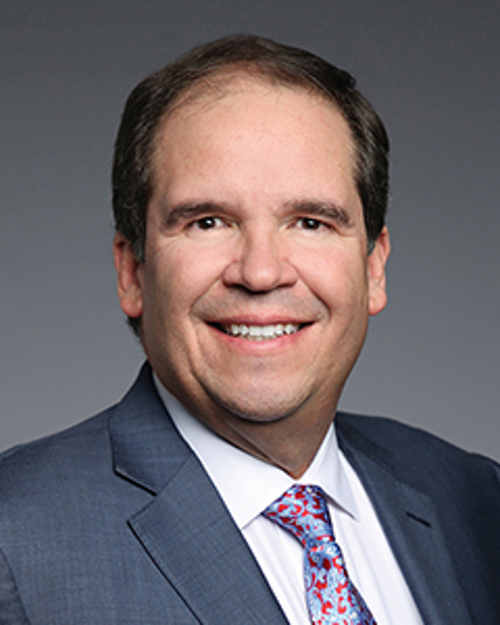 Dr. Sabates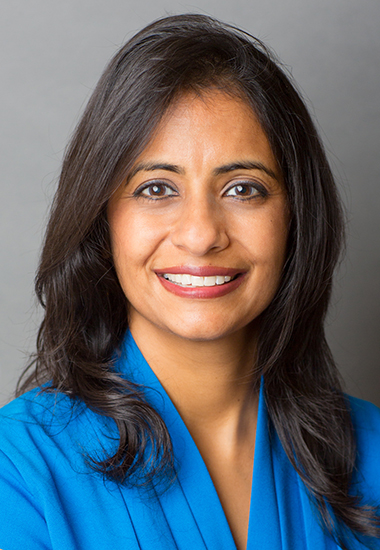 Dr. Gupta
Every person deserves to be treated with dignity and to feel valued. Inclusion was the impetus of the Americans with Disabilities Act - a landmark law that recently celebrated its 32nd anniversary. Dental care is no exception.
The American Dental Association supports the Americans with Disabilities Act and is committed to helping dentists care for persons with disabilities as well as helping people with disabilities access dental care.
In June, ADA President Cesar R. Sabates and American Medical Association President Gerald Harmon, M.D., discussed long-standing inequities for people with disabilities during a fireside chat at the  One Voice for Inclusive Health Conference, hosted by the American Academy of Developmental Medicine & Dentistry.
During that discussion, the two leaders renewed their commitment to address this national disparity of care, which includes plans to provide clinical competency training to both dental and medical students.
"Collaboration across the health care profession is vital for improving patient care and addressing the needs of this community. It's the first step to uniting all health care disciplines with one voice," Dr. Sabates said. "The ADA is committed to ensuring its programs are inclusive and provide equal opportunities for all so that dentists can help every patient achieve optimal health."
"Nearly 1 in 4 Americans has a disability. People with disabilities may experience greater barriers when accessing health care services and have poorer oral health outcomes than those without disabilities. They can also face amplified health and social disparities on multiple fronts," said Shailee Gupta, D.D.S., chair, ADA Council on Advocacy for Access and Prevention, and chief dental officer, St. David's Foundation. "The Americans with Disabilities Act provided helpful direction for dentists and other health professionals to make their practices more accessible to people with disabilities."
As one example of the law improving access, Dr. Gupta pointed to the way dental chairs and operatories are now designed so that people who use wheelchairs are better able to receive care.
"This act helps our profession and dentists work toward and promote health equity," Dr. Gupta said.
In 2021, the ADA House of Delegates passed a resolution on oral health equity that was brought to the House by the ADA Council on Advocacy for Access and Prevention. The council has also organized multiple webinars to help educate dentists as they treat patients with disabilities.
The ADA Principles of Ethics and Code of Professional Conduct states that "dentists shall not refuse to accept patients into their practice or deny dental service to patients because of the patient's race, creed, color, gender, sexual orientation, gender identity, national origin or disability." Additionally, the Commission on Dental Accreditation requires DDS/DMD programs to ensure their graduates are competent in assessing and managing the treatment of patients with special needs.
Here are some things for dentists to keep in mind to comply with the Americans with Disabilities Act:
- Dental practices are required to offer reasonable accommodations to people with disabilities and must make a reasonable attempt to respond to the request. This applies to both current and prospective patients and visitors as well as to current and prospective staff.
- The act protects all types of disabilities, including those related to mobility, cognition, vision, hearing and more.
- Always recognize a request for an accommodation, both from staff and from patients. Employers may request documentation of a disability, but they may not request medical information absent a request for accommodation.
- A dental practice's employee policy manual should include definitions and policy statements regarding accommodations.
- Accessibility to a practice's website can also be a matter of compliance.
- Section 1557 of the Affordable Care Act prohibits discrimination against individuals in certain categories, including those with disabilities, in federally funded health care.
- The Americans with Disabilities Act has been interpreted to require many businesses to make their websites accessible to individuals with disabilities. A dentist or practice owner can discuss the issue with their website developer and consider requiring that person or company to ensure the website meets existing standards. Visit the  Web Accessibility initiative webpage to learn more about accessibility standards for websites.
The ADA Guidelines for Practice Success section of ADA.org has the following resources to assist dentists with complying:
- A Special Considerations article from the Managing Patients module.
- Articles on Recruiting: The Interview Process and Terminations from the Managing the Dental Team module.
- An article on Safeguarding Patient Information from the Managing Marketing module.
Other ADA resources include:
- The ADA Store offers  A Dentist's Guide to the Law: 246 Things Every Dentist Should Know, an e-book that addresses a wide array of legal issues relevant to dentists and dental teams.
- Website accessibility information on Section 1557.
- Auxiliary aids and services information on Section 1557.
- A Q&A on service animals.
- ADA BusinessEnterprises Inc. endorses CyraCom, a remote interpretation service that provides American Sign Language interpretation and non-English language interpretation for individuals with limited English proficiency.
- The ADA Council on Advocacy for Access and Prevention has several pre-recorded webinars to help support dentists as they treat patients with disabilities that are available for download at ebusiness.ADA.org, including the Caregivers and Families Preventing Oral Diseases for Patients Who Have Special Health Care Needs webinar, the Making the Dental Office More Inclusive for Patients Who Have Special Health Care Needs webinar, and the Educating Future Dental Professionals to Optimally Treat Patients Who Have Special Health Care Needs webinar.
The U.S. Department of Health and Human Services and the U.S. Department of Justice recently commemorated the anniversary of the Americans with Disabilities Act  by publishing guidance to assist health care providers in ensuring all individuals can receive full access to needed health care and can connect to telehealth services, according to an HHS news release.
Businesses doing alterations to improve accessibility may be eligible for two federal tax incentives, according to the American Disability Act's National Network resource site. The Disabled Access Credit (Internal Revenue Code, Section 44) may help small businesses cover ADA-related eligible access expenditures. The amount of the tax credit is equal to 50% of the eligible access expenditures in a year, up to a maximum expenditure of $10,250. Under Internal Revenue Code Section 190, businesses may also be entitled to take a business expense deduction of up to $15,000 per year for costs of removing barriers in facilities or vehicles.
For more information, visit ADA.org.

Disclaimer: The information in this piece is not intended to be, nor shall it be construed as, legal or financial or tax advice. Consult a qualified attorney in your jurisdiction for advice about regulatory compliance and other legal issues. Consult a qualified accountant or other financial professional for advice about tax and other financial issues. To the extent this piece includes links to any non-ADA websites, the ADA intends no endorsement of their content and implies no affiliation with the organizations that provide their content. Nor does the ADA make any representations or warranties about the information provided on those sites, which the ADA does not control in any way.