Immerse yourself in dental anatomy dermal fillers or emerging materials and techniques
Hands-on activities help participants learn, hone new skills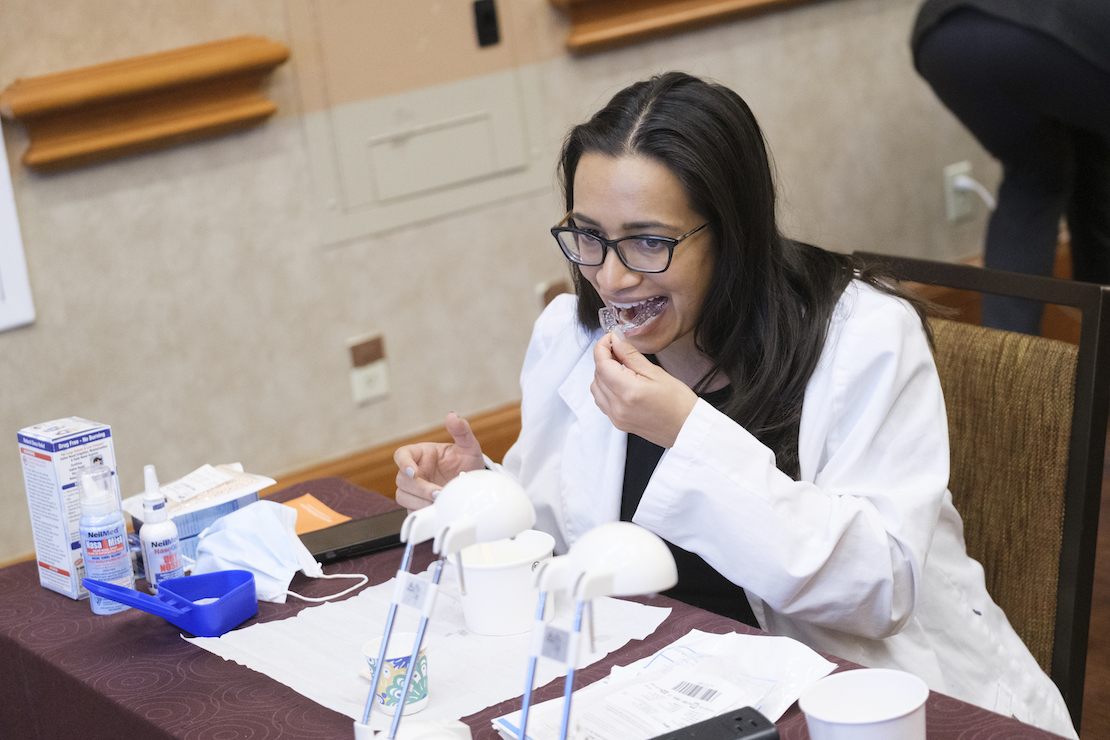 Dental professionals looking for an immersive learning experience at SmileCon should register for a Hands-On Activity that will give them a chance to roll up their sleeves, dig in and enhance their knowledge while earning continuing education hours. Here are three such courses for consideration:
For a learning experience that transforms a dental anatomy class into a hands-on experience sign up for It's Alive!! The Anatomical Basis of Dentistry, presented by Alan W. Budenz, D.D.S., on Oct. 14.
Dr. Budenz, professor emeritus in the department of biomedical sciences and department of diagnostic sciences at the University of the Pacific, Arthur A. Dugoni School of Dentistry, will cover basic anatomical relationships and landmarks which are key to accurate examination and evaluation of dental patients; detailed anatomy of the superficial face, the masticatory musculature, the temporomandibular joint, the infratemporal fossa and the oral cavity, and how function and disease or injury conditions relate to the anatomy; and landmarks and anatomy for a wide range of local anesthesia injection techniques and a clearer understanding of potential complications of dental treatments.
The hands-on portion of the course will offer participants the opportunity to explore "plastinated" dissected head and neck specimens from the laboratory of Gunther Von Hagens, M.D., in Heidelberg, Germany, the inventor of the plastination technique. The course offers a unique opportunity for participants to touch and feel human anatomy without the without the smell and "ickiness" of traditional embalmed cadaver material
Dental professionals with an interest in expanding their knowledge of head and neck anatomy are encouraged to attend. This seven-hour intensive course will be held at UT Health School of Dentistry from 9 a.m. to 4 p.m., and shuttle service will be provided. The cost is $855 for dentists and dental students; participants will earn seven hours of continuing education credit (course 6205).
Dentists who want to incorporate use of dermal fillers into their practice immediately can register for Dermal Fillers For Esthetics and Therapeutics Live Patient Certification Training, set for Oct. 14, from 1-5 p.m., presented by Louis Malcmacher, D.D.S., president of the American Academy of Facial Esthetics.
Participants will treat live patients in this anatomically based full certification course and learn proper evaluation, treatment planning, dosing, documentation and injection techniques in the lower face and lips. The course will enable participants to integrate dermal filler procedures into their practice immediately.
The cost is $1,797 for ADA member dentists, $2,695 for nonmember dentists and $395 for dental team members (course 6211). Participants will earn 10 hours of CE credit. Dental team members must be accompanied by their dentist to register for this course. For general questions about course content and eligibility to register, email Theresa Stoffer at the AAFE.
Material science, research and techniques developed in dentistry over the past quarter century and how to implement these advancements into your practice is the focus of Alter the Tooth Life Cycle: Preparation to Temporization, presented by Troy Schmedding, D.D.S., on Oct. 15, from 9 a.m.-1 p.m.
This course will present advanced adhesion techniques and materials supported by important key research that minimizes the removal of healthy tissue and maximizes bond strengths. These techniques can be done simply and daily and can solve virtually every problem with direct composite and indirect restorations.
Dr. Schmedding will cover understanding the benefits of immediate dentin sealing and minimally invasive dentistry; learning to raise deep sub-gingival margins to supra-gingival margins; and tackling the challenge of temporizing non-retentive preparations.
The cost for this course is $565 for dentists, dental students and dental team members; participants will earn four hours of CE credit (course 7203).
SmileCon registrants who purchase Smile Passes or Platinum Smile Passes are eligible to add Hands-On Activities. For more information on these or other CE courses at SmileCon, visit SmileCon.org or plan your CE with the SmileCon Agenda Builder.