State dental societies celebrate new dental insurance reform laws
Eight states notch victories in 2022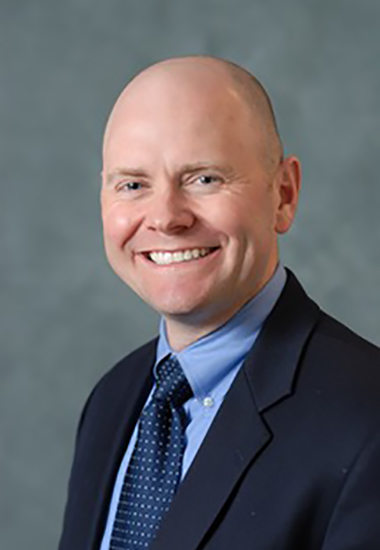 Dr. Rich
Dental insurance reform was a major focus of several states during the 2022 legislative season.
At least eight states passed new laws this year addressing such issues as provider network leasing, virtual credit cards and noncovered services. Since 2019, nearly 100 new dental insurance reform laws have been enacted in 31 states.
"It makes me so happy to see state legislatures are paying attention to bills pertaining to dental insurance," ADA President Cesar R. Sabates, D.D.S., said. "It just goes to show that state advocacy efforts do not go unrewarded. These new laws will lead to improved outcomes for both patients and dentists."
The list below highlights some of 2022's biggest dental reform victories.
Provider network leasing
Kansas and Kentucky both celebrated new laws that will put limits on insurance networks' leasing capabilities.
Kansas House Bill 2386  stipulates that an insurer may lease provider network contracts, but only if it follows prescribed transparency guidelines. The law also says that the insurer must allow the dentist to opt out of being leased without affecting the original contractual relationship. For example, a dentist cannot be dropped from an insurer's network because he or she opts out of being leased. The law also would require remittance advices or explanations of payment to identify the source of any discount so dentists are aware of the business relationships.
"Many of our members say they are frustrated when dental insurers sell or rent their provider network to another company," said Kevin Robertson, executive director, Kansas Dental Association. "We were thrilled to see lawmakers addressing this by requiring insurers to be more transparent."
Kentucky's HB 370 was the culmination of grassroots advocacy from members of the Kentucky Dental Association and numerous other stakeholders.
The new law encompasses several key reform issues, including network leasing. Going forward, networks will now be required to follow prescribed transparency guidelines and states that lease arrangement must allow the dentist to opt out of the lease offer without affecting the original contractual relationship. It also mandates that a third party accessing the contract has to comply with all of the original contract's terms, including obligations concerning patient steerage. The law requires transparency on the source of any discounts similar to the Kansas law.
"2022 was an amazing year for insurance reform in Kentucky," said Jonathan W. Rich, president, Kentucky Dental Association. "Our bill, HB 370, included language pertaining to prior authorization, network leasing, virtual credit cards and non-covered services, and was passed unanimously in both the house and senate before being signed into law by the governor."
Virtual credit cards
At least three states - South Dakota, Kentucky and Kansas - passed laws prohibiting dental benefit plans from limiting the method of claims payment to virtual credit card only. In South Dakota, Senate Bill 171 states that "no plan of insurance insuring dental care services may contain restrictions on methods of payment to the dentist in which the only acceptable payment method is a credit card payment." These laws ensure dentists have the opportunity to choose claim payment methods that do not require dentists to pay a fee to release the funds.
Noncovered services
Indiana and Kentucky passed laws barring dental plans from requiring dentists to discount their fees for noncovered services. Indiana SB 136 prohibits a dental plan "from directly or indirectly requiring a dental provider to provide a dental service to a covered individual at a fee amount that is set by the dental plan or subject to the approval of the dental plan unless the dental service is a covered service under the dental plan." It also prohibits third-party administrators from arranging for a dental provider to provide dental services for a dental plan that sets the amount of the fee for any dental services unless the dental services are covered services under the dental plan. The updated Kentucky law clarified what contractual limitations apply when determining if a dentist can still be held to discounted fees.
Medical loss ratio
Maine's S 417 establishes a medical loss ratio reporting requirement. It requires dental insurers to report the percentage of premium revenue spent on actual care. Many states report looking closely at having a medical loss ratio requirement applied to dental plans and such a requirement would mirror the medical loss ratio for most major medical plans that was established by the Affordable Care Act. In Massachusetts, voters will be able to decide this November on a ballot measure that would not only establish a reporting requirement for dental plans' medical loss ratios, but would also require dental insurers to provide a rebate to subscribers if 83% of the premiums is not paid to care.
Other reform laws
Kentucky's HB 370 also includes a provision preventing insurers from denying payment on dental services they have authorized. The law allows payment denial under limited circumstances such as when fraudulent activity is determined.
"None of this would have been possible without the strong bond of our ADA tripartite," Dr. Rich said. "From grassroots efforts of local dentists directly communicating with their individual representatives to our executive director, staff, lobbyists and state dental leadership working with the bill's sponsor, state Rep. Derek Lewis, in Frankfort, and the ADA staff helping with the bill's language and providing guidance throughout the process. It would not have been possible without any of these three integral parts."
Missouri amended an existing law to add dental to the state's existing Direct Primary Care Agreement Law, which paves the way for dentists to establish their own 'in-office' plans with their patients. It also passed SB 710 which ensures prepaid dental plans are subject to both the state's credentialing improvement laws and assignment of benefit laws.
Arizona's HB 2698 adds third party administrators to existing state law requiring insurers to allow patients to assign payment to their non-participating dentists.
Illinois's HB 4349 requires insurers that provide coverage for congenital defects to include coverage for the medically necessary care and treatment of cleft lip and palate for children under the age of 19.
The ADA advocates at the federal and state levels on key oral health care issues impacting patients and dentists. Learn more at ADA.org/advocacy.
Want to read the latest in dental insurance news? The ADA has an online hub at ADA.org/dentalinsurance.