To your health: physical and mental wellness resources at SmileCon 2022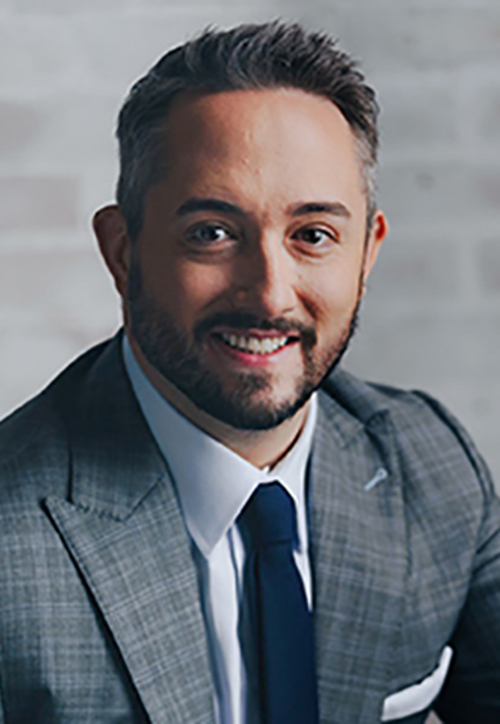 Dr. Austin
SmileCon 2022, happening Oct. 13-15 at the George R. Brown Convention Center, is designed to consider the whole person, the dental professional and the human being beneath the veneer - no pun intended. As such, attendees can load up on continuing education courses, network with their peers, learn a few expert golfing techniques, and learn to take better care of themselves, body and mind.
Wellness, in fact, will permeate the programming as the ADA reminds members and other attendees to "Take time to take care of yourself." Physical health will be addressed through Class Pass Events that feature activities such as yoga and barre.
Mental health will be especially emphasized. Prompted by the harshness of life in an ongoing pandemic, emergent consumer distresses and acknowledgement that dentistry can take a psychological/emotional toll on practitioners in a number of ways, wellness sessions offer SmileCon 2022 attendees a port of resources to tap into. These include Hope for the Day (booth 1943 in Dental Central), which is a nonprofit that centers mental health and suicide prevention.
Allowing mental health problems to take root and flourish can have pretty dire ramifications, including high incidence of depression and suicide on the extreme end. Dentists have double the rate of depression found in the general population, said Joshua Austin, D.D.S.
"That's self-reported, and that was pre-COVID; so, we know those numbers are going to be low," Dr. Austin said. "We know that it's actually probably way higher than that. And then with suicide, if you look at Centers for Disease Control and Prevention data, CDC data says that dentists are two and a half more times likely to die by suicide than people in the general population."
Dr. Austin will helm "Our Chamfered Psyche: The Mental Dental Connection" on Oct. 13, 10-11 a.m., Level 3, Room 372, and draw on his personal experiences with depression as a dental professional and encourage his peers to take advantage of resources that fortify their mental wellness.
Check your onsite guide, use the SmileCon Mobile App and the SmileCon 2022 Agenda Builder to plan your conference experience, including physical and mental health check-ins.
Here are wellness resources to consider in your schedule planning:
- Physical fitness
Class Pass workout sessions
All sessions start at 6:30 a.m., at the Marriott Marquis Houston, The Green Lawn, 6th Floor.
Oct. 13, Flow Yoga
Oct. 14, Barre
Oct. 15, Flow Yoga
Smile Dash 5K Fun Run
Oct. 13 at 6 a.m. Check the mobile app for the meet-up location.
- Wellness sessions
Our Chamfered Psyche: The Mental Dental Connection (5108)
Oct. 13, 10-11 a.m., Level 3, Room 372A, by Joshua Austin, D.D.S.

Finding Stillness, Peace, and Self-love with Mindfulness Practice (5121)
Oct. 13, 4-5 p.m., Level 3, Room 372A, by Brett Gilbert, D.D.S.

Wellness C.H.A.T: Be Your Best Self (7143)
Oct. 15, 10-11 a.m.
Dental Team Hub, Dental Central, Hall C, Booth 2541, moderated by Denise J. Williams-Jones, registered dental assistant.
Aside from these programmed wellness sessions, a repository of mental health resources can be tapped on site daily at Hope for the Day:
Hope for the Day
Oct. 13-15, Booth 1943 in Dental Central.
SmileCon is a joint meeting with the 2022 Texas Dental Association Meeting and the 2023 Greater Houston Dental Society's Star of the South Dental Meeting. To learn more about SmileCon and to register, visit  SmileCon.org.