CDT 2023 ready for pre-order
CDT 2023 updates aid better record-keeping, accurate claim content, timely reimbursement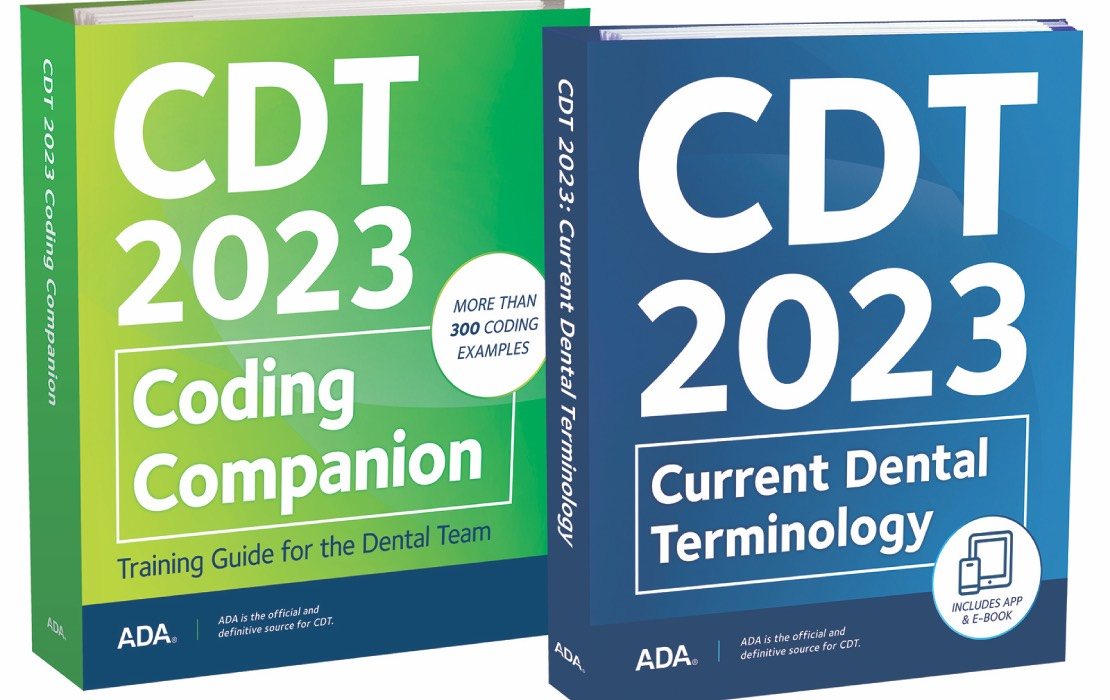 CDT 2023 and Coding Companion Kit deliver the newest additions and changes to the CDT Code and is available for pre-order online.
All CDT Code changes will become effective on Jan. 1, 2023.
CDT 2023 is the complete upcoming edition of the most up-to-date codes and descriptors, and the Coding Companion Kit compiles hundreds of frequently asked coding questions and dental coding scenarios.
The CDT 2023 App and e-book are included with the purchase of the kit, providing more digital resources for desktop computers, tablets and phones.
New CDT 2023 content includes:
Revisions to the intraoral full mouth series (FMX) imaging procedure codes, simplifying their nomenclatures and descriptors.
Six guided tissue regeneration procedure codes that enable documenting delivery to a natural tooth, an implant, or an edentulous area – and whether the GTR procedure involves placement of a resorbable or non resorbable membrane
A new code to document removal of the non resorbable membrane, as this is a distinct procedure delivered at a separate time, and possibly by a different dentist, than the GTR procedure.
Three codes for reporting HPV vaccinations.
Six diagnostic imaging codes for tomosynthesis, an emerging intraoral imaging procedure for capture of a comprehensive radiographic survey, as well as bitewings and periapicals.
Four new codes to document 3D dental and facial surface scanning procedures: direct when the patient is present, and indirect when a physical model, such as a diagnostic cast, is involved.
Revisions to nomenclatures or descriptors of various codes in periodontics, oral and maxillofacial surgery, orthodontics and adjunctive general services to clarify the nature and scope of the procedure.
Save 15% on CDT 2023 products by using the promo code 22114 by Oct. 28.
Additional information about codes is available at ADA.org/en/publications/cdt/coding-education.