Automation a tool to rejuvenate practices
Technology provides opportunities to save time, simplify processes so dental teams can focus on patient care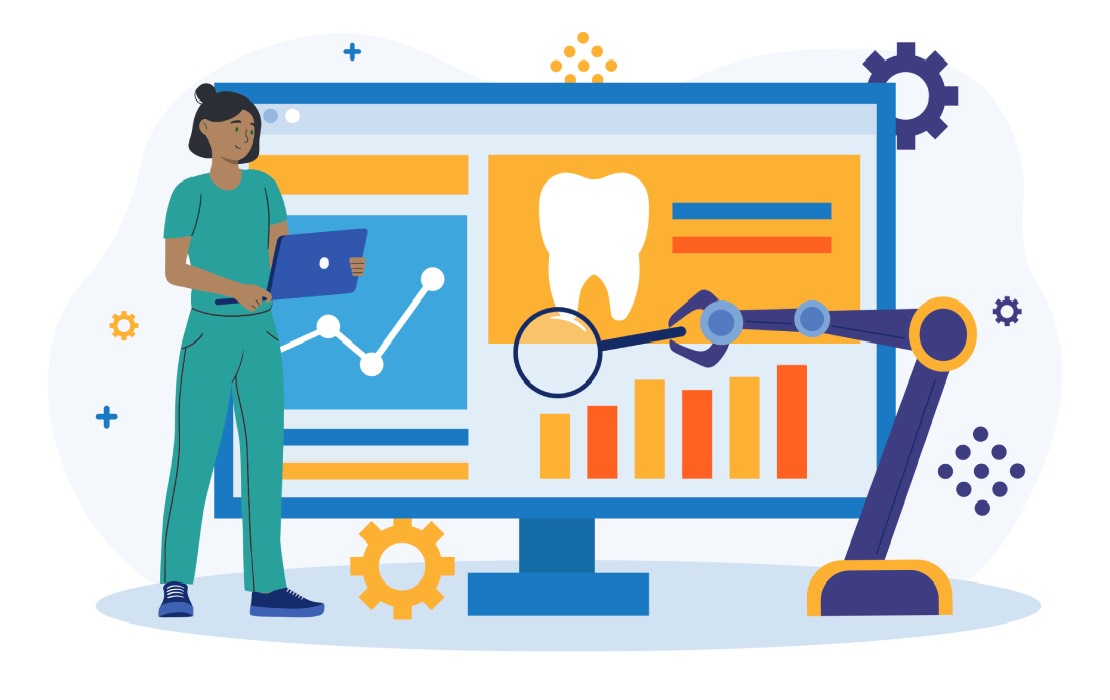 Automation can revolutionize a dentist's life.
That's the message of Gary L. Kadi, CEO of NextLevel Practice, who has helped more than 6,000 practices create automated systems that he says made them more profitable and gave them more free time to enjoy life.
Mr. Kadi presented the continuing education course Day in The Life: How Automations Revolutionized this Dentist's Life at SmileCon 2021 in Las Vegas and will be back in 2022 in Houston with two courses.
"Technology is a career changer for dentists who left dental school and were not trained to run a business," Mr. Kadi said. "The automations bypass having to get an MBA from Wharton for dentists? Use technology and turn what [you] hate into what [you] love."
Mr. Kadi believes that automation can empower the dental team, delight patients and give dentists the power to focus on what they love.
"Automation can unify the dental team and inspire them to achieve more," he said. "The unification of a dental team comes from an aligned mission, purpose, and values. While a lot of people are dealing with staffing issues, when you have the right strategy in place and the right culture in place and the right purpose in place, the [dental team] really cares about working in a meaningful place [where] they're cared for."
'Reduce a lot of frustrations'
Ato Kasymov is CEO of Zentist, a dental billing insurance platform that uses technology to optimize the insurance revenue cycle management process for practices and dental service organizations.
He said that the entire industry is fraught with inefficiencies that divert practitioner time from patient care, ultimately reflected in higher costs for patients.
"Automation and the technology that drives it can assume the burden of certain, repetitive administrative tasks that take staff away from more directly impactful work," Mr. Kasymov said. "And in areas like billing, where you need to keep track of a lot of continually changing information - CDT codes, for example - where human error can result in financial loss, practices will especially feel a positive return from reducing, if not eliminating, those variables."
Mr. Kasymov said that technology can free up staff time for more important patient-centric work.
"It's also going to reduce a lot of frustrations associated with billing and improve patient relations because you're now able to answer their insurance billing questions easily and confidently," he said.
In the course of their research, Mr. Kasymov said, dental practices seeing 750 patients per month may be losing up to 40 hours in that month to manual and partially manual tasks related to reconciling insurance payments.
"For that 750-patient practice, the loss translates to around $1,125 per month or more," he said. "Cumulatively, dental providers across the industry could realize up to $402 million in savings by adopting more efficient insurance billing processes that includes eliminating the hard copy explanation of benefits in favor of electronic remittance advice."
Six ways to automate practices
The ADA Member Advantage-endorsed RevenueWell, which offers a suite of marketing solutions, has six recommendations on how practices can automate their operations, according to Jay Levine, vice president of digital marketing at Revenue Well:
- Streamline patient intake with electronic forms. E-forms enable patients to fill out most of their paperwork before ever setting foot in the office, as well as thin out lines at the reception desk.
- Grow your social media presence. Platforms like Facebook, Yelp, and Healthgrades are a must. "You absolutely, unequivocally need social media for your dental marketing plan," said Mr. Levine. "It's how marketing is done in the digital age."
- Improve treatment acceptance with educational programming. Revenue Well suggests that practices look into  ADA TV, dental education videos for waiting rooms powered by Member Advantage-endorsed PBHS. "Educated patients are often the best patients," Mr. Levine said. "They ask the proper questions, they're genuinely invested in their oral health, and they are the most open to elective treatments."
- Launch targeted recall and reactivation campaigns in a timely and effective manner. Without automation, a campaign like this isn't necessarily impossible, but it's certainly not probable, Mr. Levine said. "Practices that use some type of marketing software can get more patients in the chair simply because they run much more extensive recall and reactivation campaigns," he said.
- Send out treatment plan follow-ups automatically. By automating follow-ups, you can effectively ensure patients are well cared for even after they leave the practice, Mr. Levine said.
- Allow patients to do more online with a patient portal. The patient portal is where patients can access their history and see how much they paid last visit. Some patient portals are even HIPAA-compliant, meaning patients can view x-rays and past treatments.
"And to be clear: automating your office doesn't mean replacing anyone on the team," Mr. Levine said. "Rather, it makes life easier for the team members you have, as they gain freedom from the need to carry out time-intensive manual tasks and can focus on enhancing patient experiences and ultimately improving the bottom line."
"Revenue Well has been a huge blessing to our dental practice," said Leslie Gearheart, office manager of Townline Dental in LaGrange, Indiana. "Patients love their reminder texts and emails. We are a very busy dental office, and through Revenue Well we are able to send the patient health history and HIPAA update information that can be filled out and uploaded directly to their chart before they even step through the door."
"Automation in a dental office is key to remaining competitive while successfully managing people and processes in an uncertain world," Mr. Kadi said.
"Automation in a dental office is a necessary tool as we continue to work through the pandemic," said Manny Chopra, D.M.D., member of the ADA Council on Dental Practice. "Automation has made me be able to better care for my patients in a myriad of ways, and for that I am thankful."