Dental community responds to refugee crisis in eastern Europe
ADA to Ukraine Dental Association: 'What are your most urgent needs, and how best can the ADA help with them?'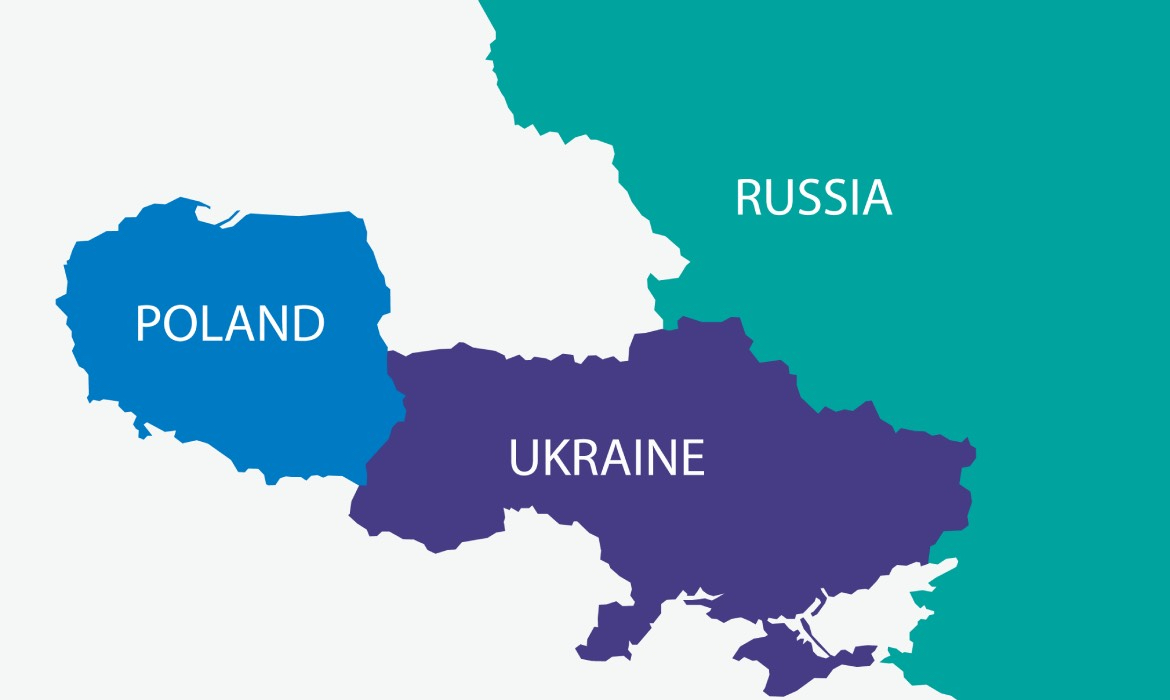 After learning of dire needs in Ukraine, the ADA and ADA Foundation are lending support by publicizing humanitarian efforts of the dental community across the U.S. and stepping in with contributions to the Ukraine Dental Association.
Letters sent by ADA leadership to the Ukraine Dental Association, Polish Dental Society and Polish Chamber of Physicians and Dentists are in alignment with the FDI World Dental Federation's  March 4 statement calling for medical neutrality and human rights to be upheld and respected during the refugee crisis in Ukraine and neighboring countries.
"The American Dental Association is saddened by the current events in Ukraine, and your ADA colleagues hope that you, your family, your members and your employees are safe," wrote Cesar R. Sabates, D.D.S., ADA president, in a March 16 letter to Irina Mazur, M.D., Ukraine Dental Association president, that was shared with FDI leaders.
"I believe that our global dental community should lend a hand to each other in times of great difficulty, and as a fellow member of the FDI World Dental Federation, the ADA extends its support in the spirit of goodwill and camaraderie," Dr. Sabates continued. "What are your most urgent needs, and how best can the ADA help with them? Please let us know how we can offer meaningful support to you at this time. As the people of Ukraine continue to demonstrate great courage, please know that we are thinking of you. Our dental community stands with you in solidarity."
After learning of the Ukraine Dental Association's need for dental supplies - in particular local anesthetic and sutures - the ADA Foundation approved in May a grant of $50,000.
"The ADA Foundation has a long history of helping dentists in need, and our hearts go out to the people of Ukraine during this tragic time," said Craig Armstrong, D.D.S., chair of the ADA Foundation.  "Our dental colleagues in Ukraine continue to administer dental care under impossible conditions, and the Foundation is proud to make a grant for much-needed dental supplies and medications to support their efforts."
Those interested in joining colleagues in financial support of the Ukraine Dental Association through a follow-up donation that will pass through the ADA Foundation can visit  adafoundation.org and complete the pledge card to support the cause with a tax-deductible donation.
Donations should be received or postmarked by July 15. Gifts received after July 15 will be applied to the areas of greatest need as identified by the ADA Foundation.
FDI solidarity
The FDI statement said it stands "in solidarity with the health care community and our national dental associations to express deep concerns about the war taking place in Ukraine."
The FDI statement quotes FDI President Ihsane Ben Yahya: "In times of armed conflicts and civil unrest, medical services must be permitted to continue without any interference. FDI calls for health care providers such as dentists and dental teams to be able to continue their duty of care safely. All required measures must be taken to ensure patients and casualties have secure access to health care."
The FDI statement noted that if individuals would like to support humanitarian efforts in Ukraine and neighboring countries,  donations may be made through the International Committee of the Red Cross and/or UN Refugee Agency.
Additionally, according to the FDI, the dental community can send emergency medical supplies - including local anesthetics, medical masks, medical gloves, disposable sterile surgical covers, suture material, antipyretics and antibiotics - to:
I. Horbachevsky National Medical University Ternopil
1 Maidan Voli, Ternopil, 46001
Ukraine.
The Ukraine Dental Association, in a response to Dr. Sabates' letter, confirmed that the Ukrainian hub for receiving humanitarian dental care is at the National Medical University in Ternopil.
U.S.-based relief efforts
Since the crisis has unfolded, state and local dental societies, as well as the dental industry, have initiated efforts to support the people of Ukraine.
The Virginia Dental Association is working with the Cleveland Maidan Association to provide aid in Ukraine though Irina Hart, D.D.S., a U.S. dentist originally from Ukraine.
The California Dental Association Foundation is involved in helping its professional colleagues and the people affected and displaced by the war in Ukraine. The Foundation has opened the  Ukraine Relief Fund, which is accepting monetary donations from anyone who wishes to support its efforts. One hundred percent of the tax-deductible donation will go toward providing dental care to Ukrainians. To commence this effort, CDA contributed $10,000 to the fund. The total funds raised to date exceed $39,000, which will be used in partnership with Henry Schein to provide needed resources to hospitals within Ukraine
The Illinois State Dental Society has commenced a collection of supplies for oral surgeons in Ukraine. Contact the society for more information at 1-217-525-1406.
Any individuals interested in volunteering in Poland to provide medical or dental care to refugees should contact International Medical Relief .

Industry actions
The dental industry has also taken action to help overseas.
The Dental Trade Alliance is collaborating with the ADA by sharing with the dental industry an email from Dr. Sabates in which he shares the specific needs expressed by the president of the Ukraine Dental Association. The alliance also has already taken steps on its own to collect supplies and is working with the U.S. Department of Commerce to help coordinate delivery of the supplies requested by the Ukraine Dental Association.
Dental Trade Alliance members interested in donating medical/dental supplies or who have any questions about this initiative should contact Andrew Glass, Commercial Officer, U.S. Embassy Ankara, Turkey, at Andrew.glass@trade.gov.
Through Henry Schein, the Henry Schein Cares Hygiene Pack program offers customers around the world the opportunity to purchase and assemble Henry Schein Cares Hygiene Packs. Packs will be donated to long-standing Henry Schein Cares' nonprofit partners MedShare and International Medical Corps, which are supporting civilians affected by the crisis in Ukraine. All of the sales of the hygiene packs will go toward funding pack items that will be donated to MedShare and International Medical Corps. For more information, visit: henryschein.com/ukraineresponse.
Colgate Palmolive is offering support, benefits and temporary accommodations for Colgate employees in the affected regions. Employees in neighboring countries have opened their homes to those who must flee to safety. In addition, it has so far committed $1 million in hygiene and pet nutrition products and financial contributions to the Red Cross and other humanitarian relief and animal welfare organizations in eastern Europe. For more information, visit colgatepalmolive.com/en-us/who-we-are/stories/colgate-palmolive-update-on-aid-efforts-and-actions.
Proctor & Gamble and its brands are providing financial and product donations directly to international relief and humanitarian organizations, including the International Federation of Red Cross and Crescent Societies and other organizations in central and eastern Europe. To learn more, visit us.pg.com/blogs/pg-ukraine-relief-efforts/.
Medicom sent over $250,000 worth of medical products and also organized a company fundraiser with all donations matched by the company, culminating in a $50,000 donation to Doctors Without Borders.
Any questions about the ADA's efforts to support Ukraine, or if  you are a member of the dental industry and would like to have information included in an updated online version of this article, contact Briana Rowland at rowlandb@ada.org.