HPI: Dentists report practice schedules 86% full
Only 16% of dentists have confidence in U.S. economic recovery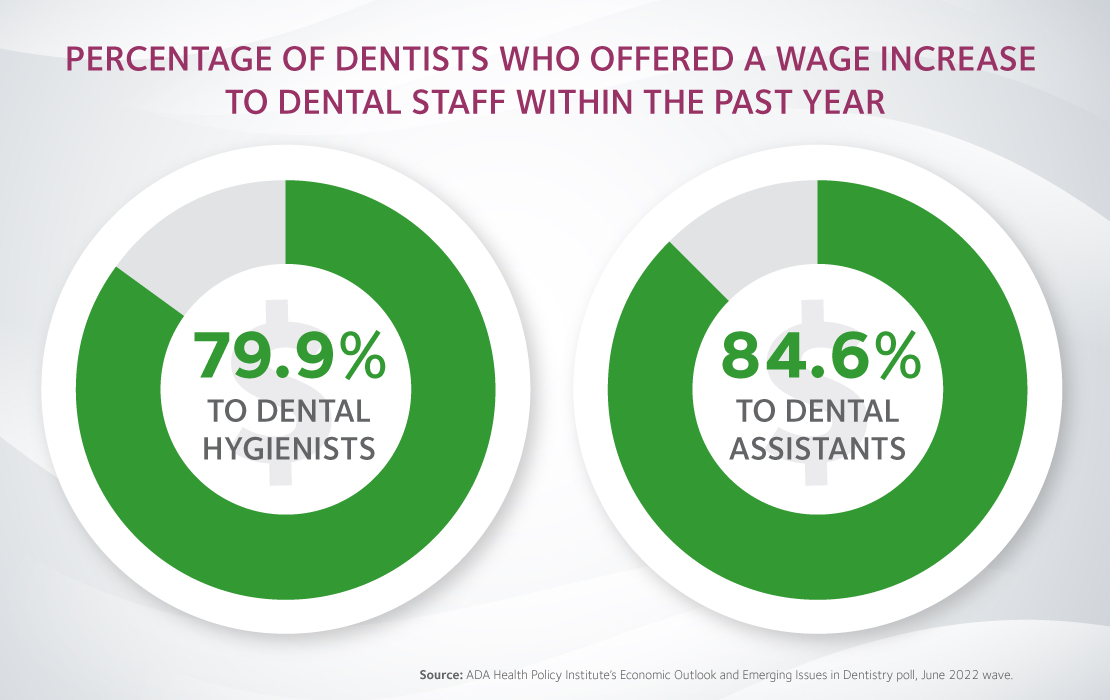 Dental practice schedules have been steady in the past few months, with dentists reporting that on average their practices' schedules were about 86% full in June, compared to 88% in March, according to the ADA Health Policy Institute.
While schedules have remained mostly steady, confidence in the U.S. economy recovery continues to drop. Only 16% of more than 1,200 dentists surveyed said they had confidence in the U.S. economy compared with more than a third reporting confidence in January. These results are part of the latest HPI Economic Outlook and Emerging Issues in Dentistry poll, which was conducted June 14-19.
Other key findings include:
Staff recruitment continues to be a priority for dental practitioners, with roughly four in 10 dentists reporting that had recently or were currently recruiting dental assistants and dental hygienists as of June. Hiring dental hygienists continues to be the most challenging for dentists.
Eight out of 10 dentists surveyed reported issuing pay raises for their dental teams in the past year. Recent wage increases have most commonly been in the 4-6% range.
The most common benefits dentists are offering their employees are dental benefits, paid vacation, paid holidays and retirement savings. Fewer than half of dentists provide health insurance for their employees and one in five offers paid leave.
Each month, the ADA Health Policy Institute conducts a poll of U.S. dentists to measure the economic impact of the COVID-19 pandemic and to gather their opinions on other current and emerging issues impacting their practices. The poll, Economic Outlook and Emerging Issues in Dentistry, is a continuation and expansion of research HPI conducted between the onset of the pandemic and December 2021.
To join the panel, read the full monthly reports or view the new interactive state dashboard, visit ADA.org/HPIpoll.