JADA introduces commentary series on global oral health
Articles will address role of dentistry within wider context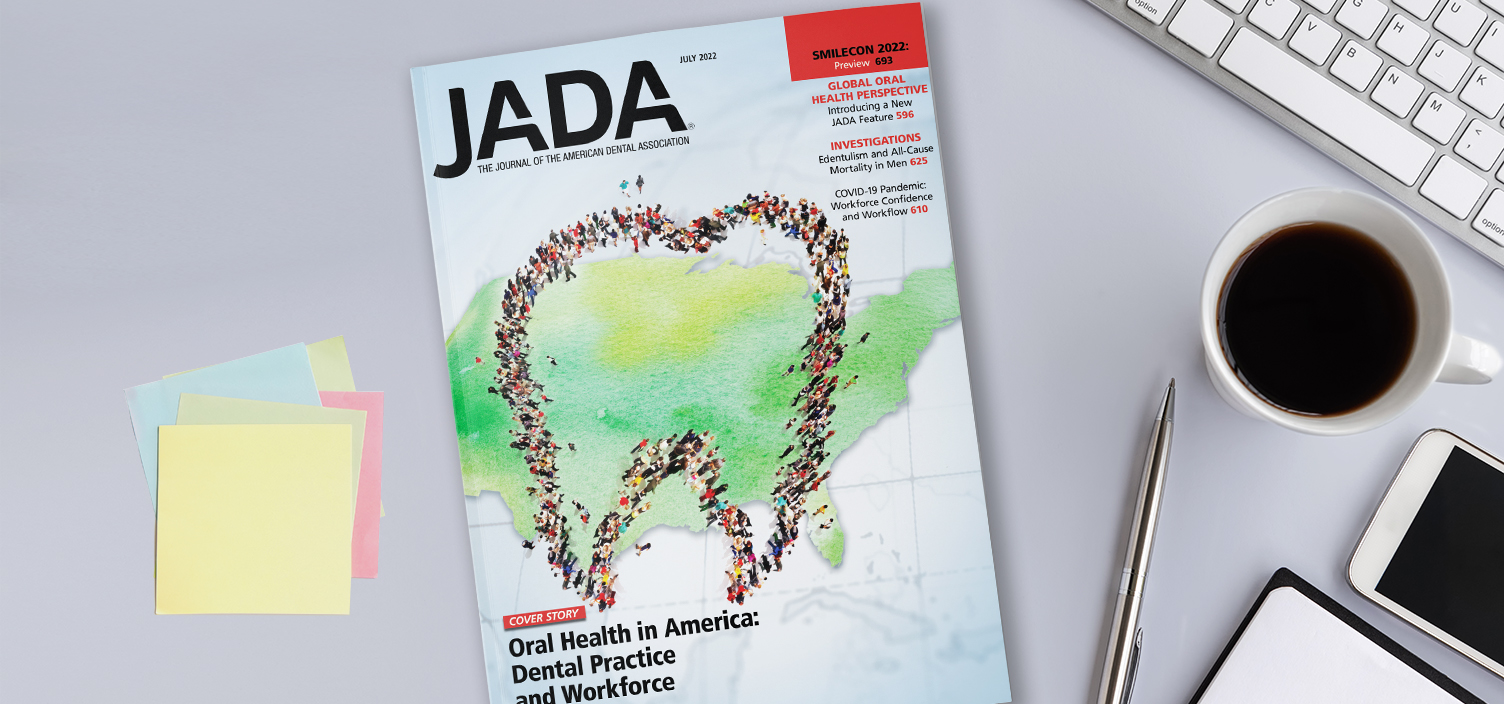 A new commentary series introduced in the July issue of The Journal of the American Dental Association will examine oral health from a global perspective.
"The global pandemic that ravaged populations around the world these past two years brought home the importance of global health and how it impacts us all," said Tim Wright, D.D.S., editor-in-chief of JADA. "The global health commentary series presents information on issues that are important locally and globally for oral and systemic health."
The Global Oral Health Perspective commentaries will cover aspects of the global oral health agenda, display and unravel their complexity, and highlight options for action and solutions. The article "Think Global, Act Local: Why Global Oral Health Matters - The Journal of the American Dental Association Introduces a New Commentary Feature," published in the July issue of JADA, launches the new series.
The article is authored by Habib Benzian, D.D.S., Ph.D., research professor and co-director of the World Health Organization Collaborating Center for Quality Improvement and Evidence-Based Dentistry at the New York University College of Dentistry; Eugenio Beltrán-Aguilar, D.M.D., Dr. P.H., adjunct professor and co-director of the WHO center; and Richard Niederman, D.M.D., professor and chair of the department of epidemiology and health promotion at the NYU College of Dentistry.
"Although we experience oral health or disease as individuals and receive care in a personal and local context, many of the challenges faced in oral health have an international component and global relevance," the authors said in the article.
The series will focus on three topic areas: the global burden of oral disease and dramatic unmet needs, the role of oral health within a wider global health context, and the linking of global and local contexts for better understanding and improved health equity.
An estimated 3.5 billion people - almost 50% of the global population - have untreated oral diseases, a statistic the authors describe as the biggest global challenge oral health faces.
"There is global consensus that only a more flexible oral health workforce, based on national needs, priorities, and rules, will be able to provide essential oral health care for everyone, everywhere," the authors said.
The article also discusses the renaissance of oral health on the global stage and the connections between oral health care issues at the global and local levels.
"Only if we are 'globally competent' are we able to be 'locally relevant' for the best possible prevention and care for patients and communities, in line with the idea of thinking global and acting local," the authors said.
Other articles in the July issue of JADA discuss the National Institute of Dental and Craniofacial Research and National Institutes of Health's Oral Health in America report, edentulism and all-cause mortality in men, and the COVID-19 pandemic's impact on dental workforce confidence and workflow.
Every month, JADA articles are published online at  JADA.ADA.org in advance of the print publication.