ADA offers guidance on indoor masking in dental practices
Resource comes following CDC's latest update on mask recommendations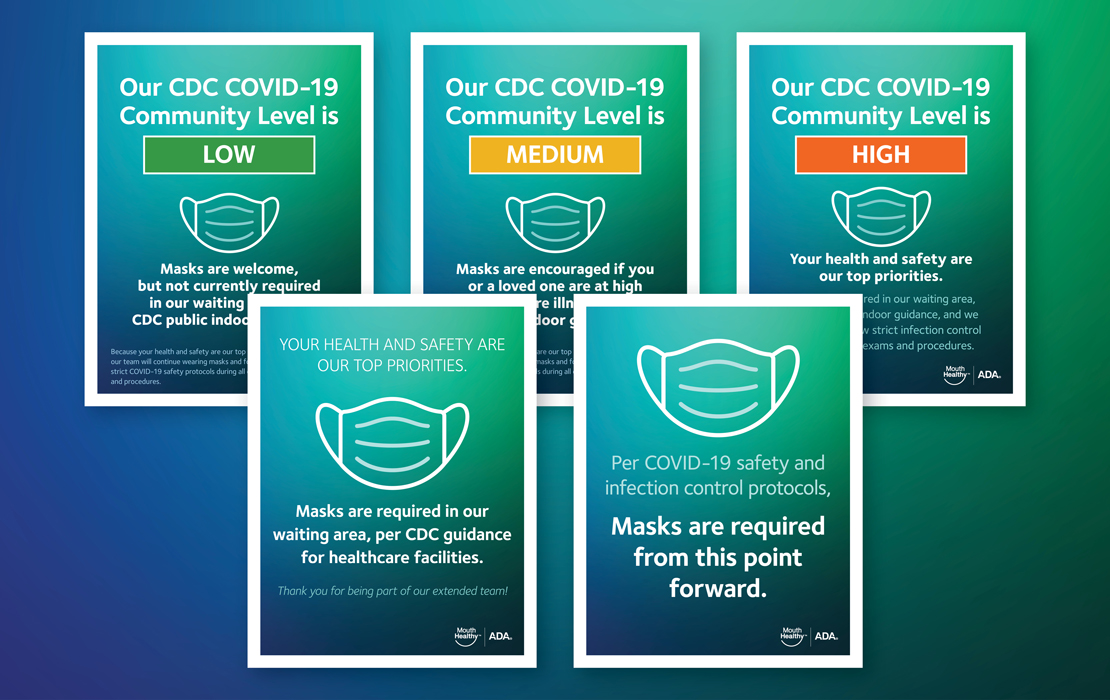 The Association on March 2 released a new resource for members to help dental practices make informed decisions and facilitate conversations about the Centers for Disease Control and Prevention's latest public indoor masking recommendations.
The online resource, Indoor Masking in Dental Practice Public Spaces, offers answers to questions that dentists, patients and dental team members may have, including:
- What is the current CDC recommendation for wearing a mask indoors?
- How should I communicate about masking in public areas in my practice to my patients?
- What are my options as a practice owner?
According to the resource, the CDC on Feb. 25 revised its mask recommendations, indicating that indoor masks are no longer necessary for most individuals in areas with low COVID-19 community levels. It recommended that communities should take into account three different metrics - new COVID-19 hospitalizations, hospital capacity and new COVID-19 cases - to determine its risk level and masking guidance.
The ADA resource outlines steps dental practices can follow. If under state or local recommendations, practices must comply. If there are no state or local guidelines, dental practices can determine whether to follow CDC recommendations for health care settings or CDC Community Level recommendations.
Regardless of a dental practice's choice in public areas, strict COVID-19 PPE and protocols must still be followed during all exams and procedures.
In addition, the online resource includes sample copy and scripts for printable signs, text messages, phone calls and emails that dental practices can weave into their communications.
To view the Indoor Masking in Dental Practice Public Spaces resources, visit ADA.org/masks.