ADA spotlights resources to help in hiring process
Association keeping eye on nationwide dental staffing shortage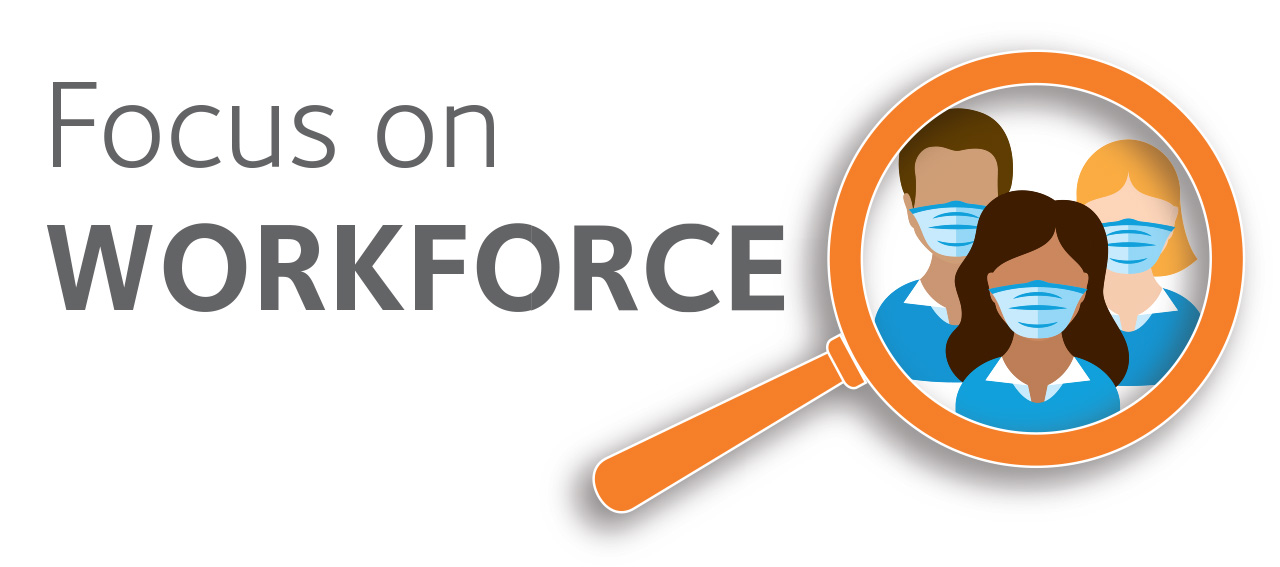 Editor's note: This is the latest story in the ADA News series Focus on Workforce that seeks to alleviate the nationwide difficulties of recruiting, training and retaining valuable members of the dental team. 
The COVID-19 pandemic resulted in a voluntary reduction of the U.S. dental hygiene workforce by about 3.75%, or about 7,500 dental hygienists, according to updated research from the ADA and the American Dental Hygienists' Association.
The new research is hard to ignore, said Allison B. House, D.M.D., chair of the ADA Council on Dental Practice's Practice Management Subcommittee and owner of House Dental in Scottsdale, Arizona.
"The dental team is the foundation of your office and a reflection of how successful your office is," she said.
The ADA Health Policy Institute's recent Economic Outlook and Emerging Issues in Dentistry poll shows that openings for all dental team positions are on the rise again.
Whether it is a first hire, or the dentist is a seasoned expert, hiring can be more of an art than a science.
But with the ADA's help, there is a lot a dentist can do to improve the chances that a new hire can be someone likely to be successful in the practice and on the team.
"The hiring and interview process involves many steps and, in order for it to proceed smoothly, a clear picture of the person you want and what exactly their role will be needs to be made before each candidate comes in to talk about the position," said Dr. House. "The ultimate goal is to find someone who will click with your current team and who puts patient care first. It's up to you to create a winning culture so your team can thrive."
A sampling of available resources for member dentists from the ADA include:
In addition to providing resources on hiring and interviewing and training staff, the ADA is addressing difficulties with the recruitment and retention of allied dental professionals at the federal level.
In a letter to the Senate Committee on Health, Education, Labor, and Pensions in regards to its February 2022 hearing titled Recruiting, Revitalizing & Diversifying: Examining the Health Care Workforce Shortage, ADA President Cesar R. Sabates, D.D.S., and Executive Director Raymond A. Cohlmia, D.D.S., asked lawmakers to increase the authorized funding level for the Oral Health Workforce Development Program, part of the Public Health Act.
According to the letter from Drs. Sabates and Cohlmia, in August 2021, 90% of dentist owners reported that, compared to before the pandemic, it is extremely or very challenging to recruit dental hygienists, with 85% of dentist owners finding it extremely or very challenging to fill dental assistant positions when compared to before the pandemic.
"These difficulties in the recruitment and retention of dental workforce threaten both the health of dental practices and the health of American patients who rely on an adequate dental workforce for access to oral health care," they wrote. "In fact, 40% of dentist owners said that vacancies in their offices are limiting their practice's ability to see more patients."
"The nation's dentists greatly appreciate the support Congress has already provided, and is grateful for your continued support of the dental profession during these trying times," the letter continued. "We look forward to working with you to address oral health workforce shortages both during the current emergency when problems are so acute, and in the future as we seek to ensure dental practices are able to sustain and expand patients' access to oral health care."
To keep up with ADA's ongoing advocacy efforts, visit ADA.org/advocacy.
For support with recruiting, hiring and training your dental team, visit ADA.org/dentalstaff.