ADASRI researchers create test soil for validating instrument cleaning instructions
Study follows guidelines from ADA technical report to verify effectiveness of reprocessing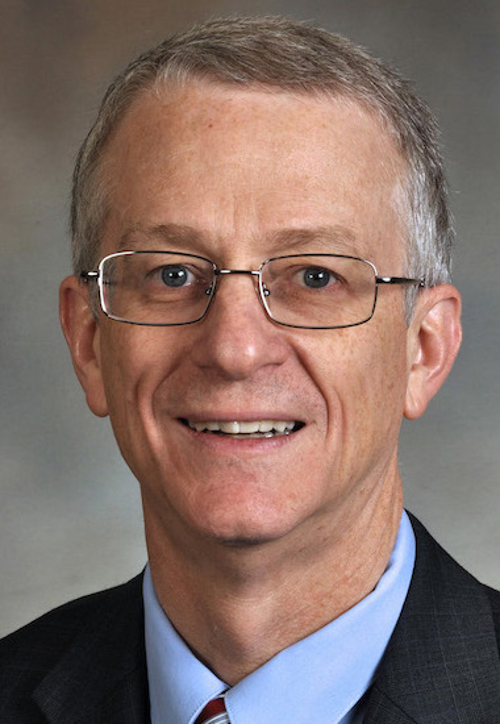 Dr. Platt
Researchers from the American Dental Association Science & Research Institute have created a dental test soil that can be used by manufacturers to validate instructions for cleaning their instruments.
The authors of "Validating Cleanability of Dental Rotary Diamond Instruments Soiled with 2 Clinically Relevant Dental Test Soil Components," published in the March issue of The Journal of the American Dental Association, used the dental test soil — consisting of human saliva and blood test soil — to sully diamond instruments. They then followed guidelines from ADA Technical Report No. 168: Guidance on Method Development and Validation of Cleaning Processes for Dental Instruments to validate the efficacy of multistep cleaning instructions they developed.
After following the instructions, the researchers found neither protein nor enamel-dentin residues on the instruments at quantifiable levels within the detection limits of their methods.
"The verification process entails being able to quantify the effectiveness of the cleaning instructions by more than just visual means," said Spiro Megremis, Ph.D., one of the authors and director of dental materials and devices research for the ADASRI. "This research had a goal of being able to show that diamond instruments could be soiled using a worst-case scenario and then quantifiably cleaned. The quantification of cleanliness is key when a manufacturer attempts to verify their cleaning instructions in a manner that is acceptable to the Food and Drug Administration. If this is done properly, it means the practicing dentist just needs to follow the manufacturer's verified cleaning instructions to be able to proceed to the next steps in reprocessing their instrument. This research ultimately shows that the previously published ADA technical report addressing cleanliness instructions can successfully be followed to verify the effectiveness of a cleanliness process."
According to FDA guidelines, reusable dental instruments that are designed and labeled for multiple uses must be reprocessed by thorough cleaning followed by sterilization or high-level disinfection between patients.
The FDA classifies several dental instruments, including diamond instruments, as critical reprocessed single-use devices that must submit validation data regarding cleaning as part of their premarket submission to the agency to demonstrate they are safe and effective. If a dental instrument manufacturer does not provide validated cleaning instructions, then a device is considered single use.
"With societal pressures driving us all to evaluate individual impact on sustainability, this work has been very timely," said Jeffrey A. Platt, D.D.S., chair of the ADA Standards Committee on Dental Products. "Up until now, guidance for dental manufacturers on how to communicate about the reusability of burs and instruments has not been well codified or consistently applied. This work takes a big step forward toward improving this situation, ultimately givingADA members greater clarity and confidence in their decision-making relative to reprocessing or discarding a bur or instrument."
While the authors used diamond instruments for the study, the instructions they developed and validated are not intended for all diamond instruments. However, the study shows manufacturers can follow this process to develop their own validated cleaning instructions, and its findings may be able to be applied to developing instructions for other multi-use instruments.
"This research can be used as a framework to generate reproducible cleaning validation procedures for multi-use dental instruments," said Prerna Gopal, B.D.S., Ph.D., one of the authors and senior manager of microbiology and chemistry for the ADASRI. "It is specifically useful for dental instrument manufacturers, who can use the technical report and the research paper to design well-defined cleaning instructions for their multi-use instruments. However, it may not be cost effective or prudent to go through the effort of rigorously following verified cleaning instructions so that an instrument can be further reprocessed. This is up to the practicing dentist to decide based on their particular circumstances."