April JADA finds more than 1 in 5 US adults have untreated caries
People of lower socioeconomic status at disproportionately high risk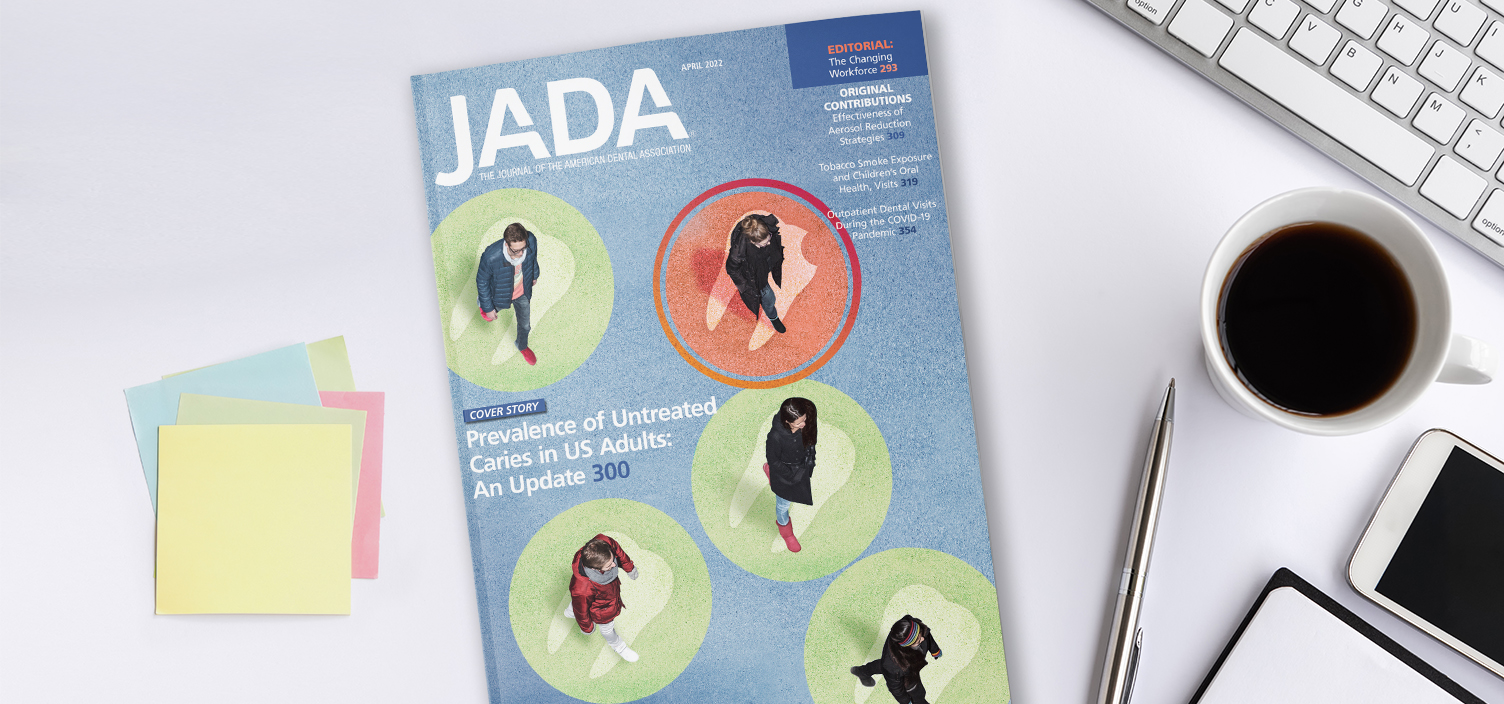 More than 1 in 5 U.S. adults have untreated caries, and those with a family income at or below the poverty threshold are at a disproportionately high risk of being part of that group, according to a study published in the April issue of The Journal of the American Dental Association .
The cover story, "Update on the Prevalence of Untreated Caries in the US Adult Population, 2017-2020," used data from the 2017-2020 National Health and Nutrition Examination Survey to derive estimates for untreated caries prevalence in the U.S. adult population. Author Nasir Zeeshan Bashir, B.D.S., a research fellow in the University of Bristol School of Oral and Dental Sciences in England, conducted subgroup analyses to assess how the disease was distributed among population subgroups and how the epidemiology differed between coronal and root caries.
The study found the prevalence of untreated caries to be 21.3%, based on a weighted sample representative of 193.5 million U.S. adults. Caries was most prevalent in those with a family income to poverty ratio of less than 0.5 or 0.5-1.0, as well as men, those aged 30-39 and 40-49, those of other or non-Hispanic Black race or ethnicity, those with an educational attainment less than high school graduation, those who did not have health insurance, and those who were underweight or obese. The prevalence of coronal and root caries was 17.9% and 10.1%, respectively.
"There is a substantial unmet health care need in the U.S. adult population for the prevention and management of untreated caries, and public health efforts should aim particularly to address disease within those subgroups who are at a disproportionately high risk," Dr. Bashir said in the study.
Other articles in the April issue of JADA discuss the effectiveness of aerosol reduction strategies, tobacco smoke exposure and children's oral health, and outpatient dental visits during the COVID-19 pandemic.
Every month, JADA articles are published online at JADA.ADA.org in advance of the print publication.