Dentists, dental students advocate together in Washington
ADA, American Student Dental Association host first in-person Lobby Day since 2019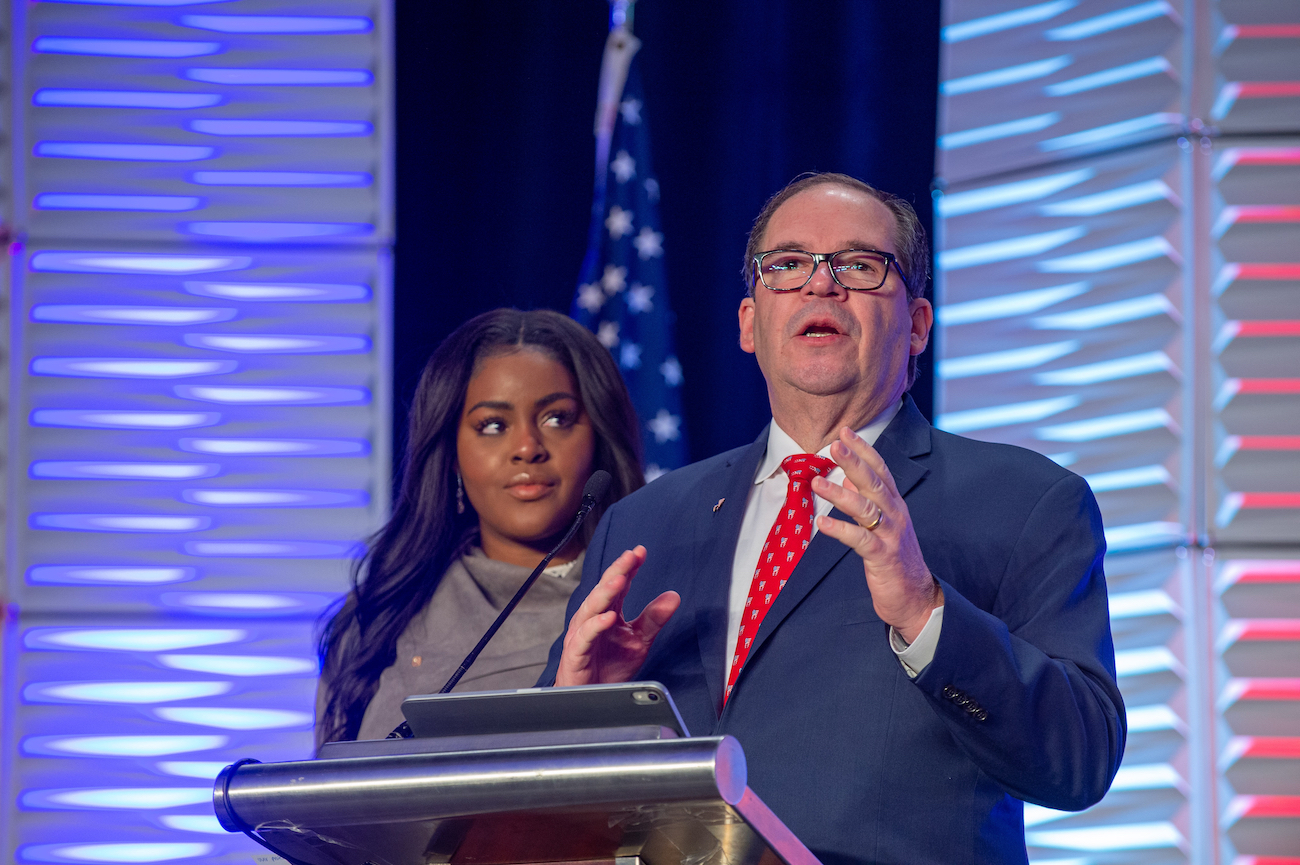 Washington - "We are always at our strongest when we come together - united in shared passion and purpose and in our advocacy."
ADA President Cesar R. Sabates, D.D.S., was all smiles at the podium at the Washington Hilton March 21 as he welcomed dentists and dental students to the first in-person ADA Dentist and Student Lobby Day since 2019.
"Your work here matters," Dr. Sabates said. "Think about those you hope to inspire. Think about those you hope to serve. And those whose lives will change for the better tomorrow - because you are here today."
More than 400 dentists and dental students gathered for the ADA's and American Student Dental Association's signature advocacy event. Over a three-day period, attendees discussed a range of advocacy items and the best way to advocate for those issues with lawmakers.
"Today we are here to learn more about the issues and how to meet with members of Congress," said Justina Anigbo, ASDA president and third-year dental student at the Indiana University School of Dentistry. "We want you to be able to tell your story and why these issues are important to you."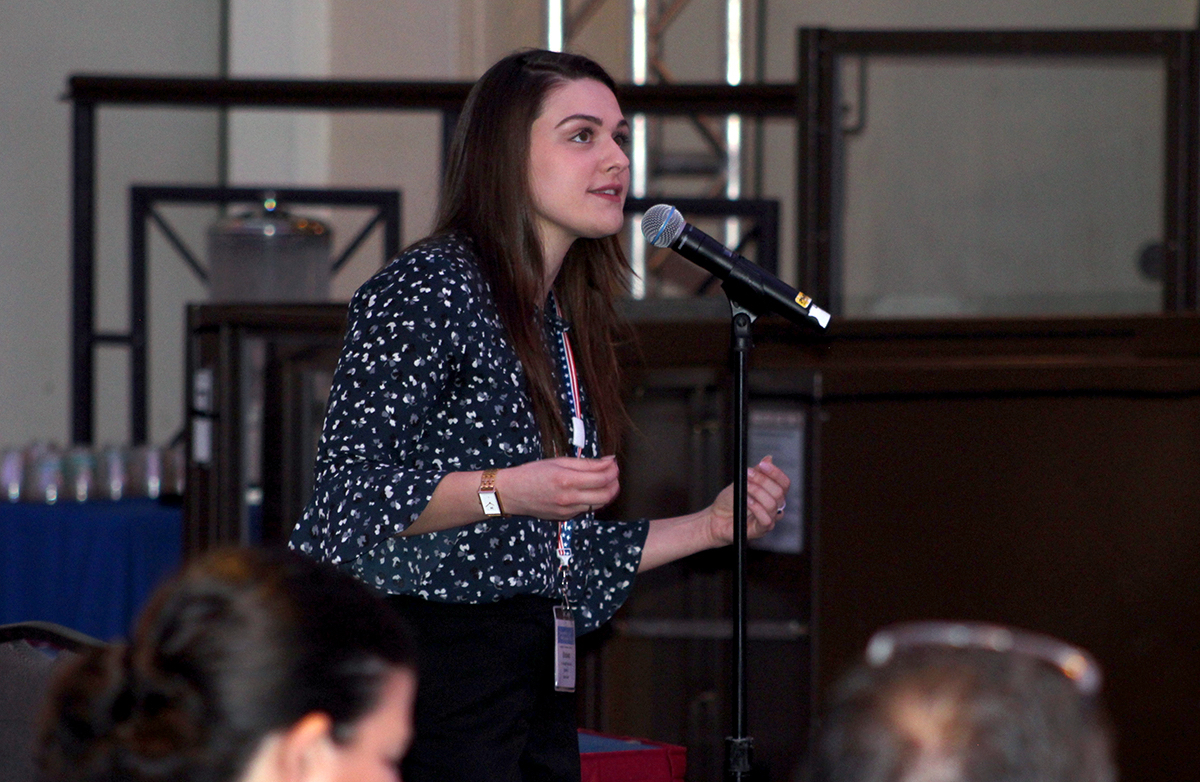 Among the issues students and dentists planned to discuss were two dental insurance reform bills, the Dental and Optometric Care Access Act and the Ensuring Lasting Smiles Act; two student loan reform bills, the Resident Education Deferred Interest Act and the Student Loan Refinancing Act; and the Medicaid Dental Benefit Act.
With the average dental student owing more than $300,000 after graduation, student loan reform was something many dental students and new dentists could relate to. Participants shared their personal stories of borrowing and repaying loans, and they also offered advice on how to effectively convey these stories with lawmakers.
"The best thing to do when you're in these meetings is really just talk about how it's affecting you," said Elizabeth Tramontana, a fourth-year dental student at the Rutgers School of Dental Medicine. "There's a lot of numbers, there's a lot of nuances, but just explain to them that these are the decisions that I'm making because of the debt that I am faced with. I wanted to do a residency, but I felt like I couldn't, I wanted to go on this mission trip, but I felt like I couldn't. Because I need to start working to pay back these loans."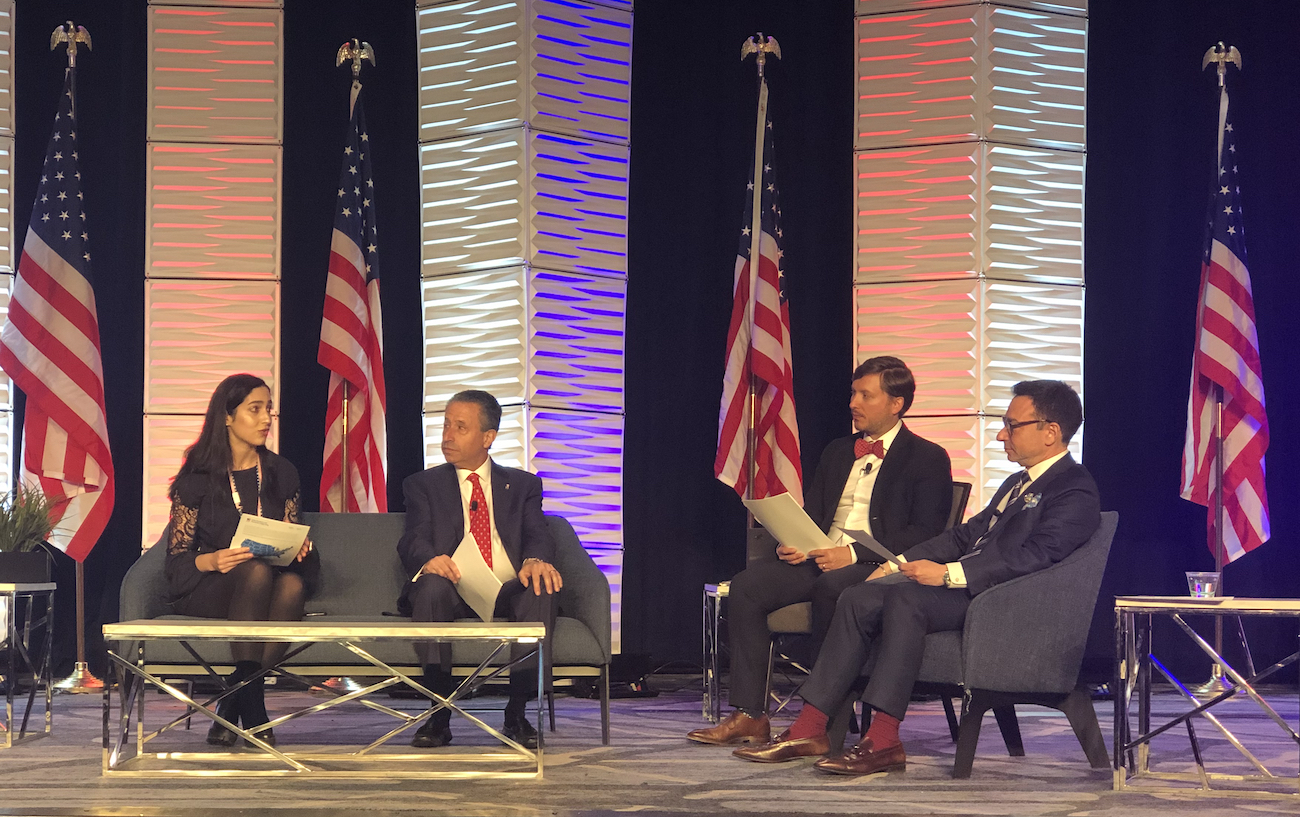 Another session, "How to Meet with Your Member Congress," provided tips on how to talk to legislators and their staffs. Members of the New Jersey Dental Association performed a skit demonstrating typical in-person and virtual visits. New Jersey dentists Giorgio DiVincenzo, D.M.D., and Mark Vitale, D.M.D., chair of the ADA Council on Government Affairs, had fun role-playing, with Dr. DiVincenzo assuming the role of a senator. They were joined by Jim Schulz, NJDA director of governmental & public affairs, and Corey McGee, manager of ADA legislative and regulatory policy. Ariana Motavalli, a third-year dental student at the UCLA School of Dentistry, earned a hearty round of laughs for her performance as a "student" from the Rutgers School of Dental Medicine during the skit.
During a breakout session, dentists and students met with their respective state dental societies and worked on their presentations for the next day's virtual and in-person meetings with legislators.
The Monday portion of the conference also included some insights on the upcoming mid-term elections in Congress from Nathan Gonzalez, editor and publisher of Inside Elections, which provides nonpartisan analysis of campaigns, shared insights on the upcoming mid-term elections in Congress.
"It doesn't matter who wins or who loses these races," Mr. Gonzalez said. "We're just trying to look at who we think is going to win, which party is likely to be the majority, and what Congress and legislating in Washington might look like next year."
There were also sessions for attendees interested in exploring running for office and another centered on how to continue being an advocate after they return home. The event's final speakers were Tim Persico, executive director of the Democratic Congressional Campaign, Rep. Mike Simpson, R-Idaho, a dentist and ADA member, and Sen. Steve Daines, R-Mont. Sen. Daines was instrumental in getting the Competitive Health Insurance Reform Act signed into law in 2021. The law repeals the McCarran-Ferguson antitrust exemption for health insurance companies.
Finally, the conference also provided an opportunity for ADA leadership to engage with ASDA members and new dentists to hear about the issues that most matter to them.
"The new slogan of the American Dental Association is we are not interested in keeping the status quo, but we are creating possibilities of greatness for all," said Raymond Cohlmia, D.D.S., ADA's new executive director. "That's the future of the American Dental Association. That's why I'm here and I'm honored to work for each and every one of you all."