Florida periodontist receives first Excellence in Action for Dental Health Award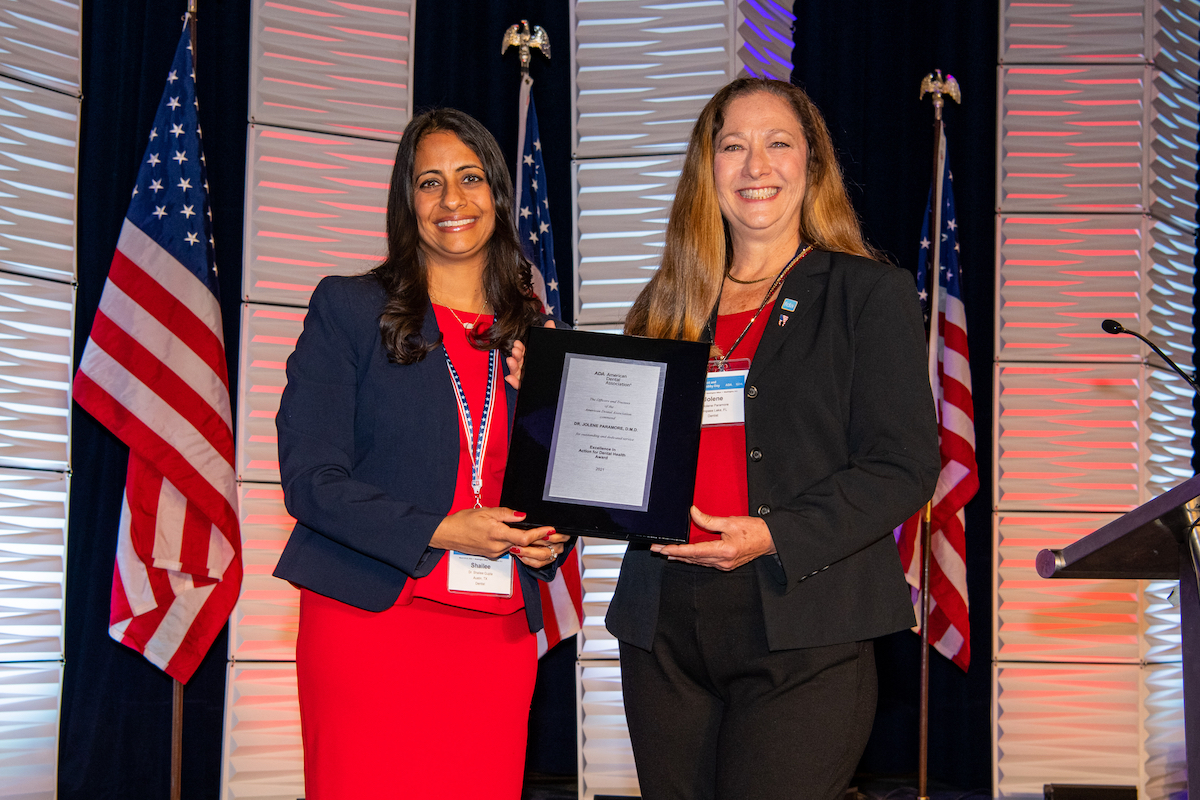 For her tireless efforts to improve the oral health of her fellow Floridians, Jolene Paramore, D.M.D. is the recipient of the first Excellence in Action for Dental Health Award from the ADA Council on Advocacy for Access and Prevention.
"Thank you so much. I appreciate this award more than any other I've been given," said Dr. Paramore, a periodontist from Panama City, Florida, who was honored during the ADA Dentist and Student Lobby Day in Washington.
According to the Florida Dental Association, Dr. Paramore, a past FDA president, was instrumental in taking data from the Florida Dental Association Foundation's Florida Mission of Mercy (FLA-MOM) events and sharing it with lawmakers to help them better understand the oral health needs of their citizens. The data collected was used by the FDA to encourage legislators to increase support for FLA-MOM and other public programs supported by the FDA Foundation.
The new CAAP award recognizes stakeholders who have advanced the ADA's Action for Dental Health initiatives in their state. The Action for Dental Health Act became law in 2018 and was created to advance the ADA's nationwide, community-based movement aimed at improving access to oral health care for people who suffer from untreated dental disease.
"Dr. Paramore's love of ministry and service and her exceptional organizational skills and ability to remember everyone's name and make them feel important contributes to her effectiveness as a leader," said CAAP Chair Shailee Gupta, D.D.S., who presented Dr. Paramore with her award.
More than 400 dentists and dental students attended the ADA's annual advocacy event, which was jointly hosted with the American Student Dental Association and in person for the first time since 2019.