Howard dental school celebrates GKAS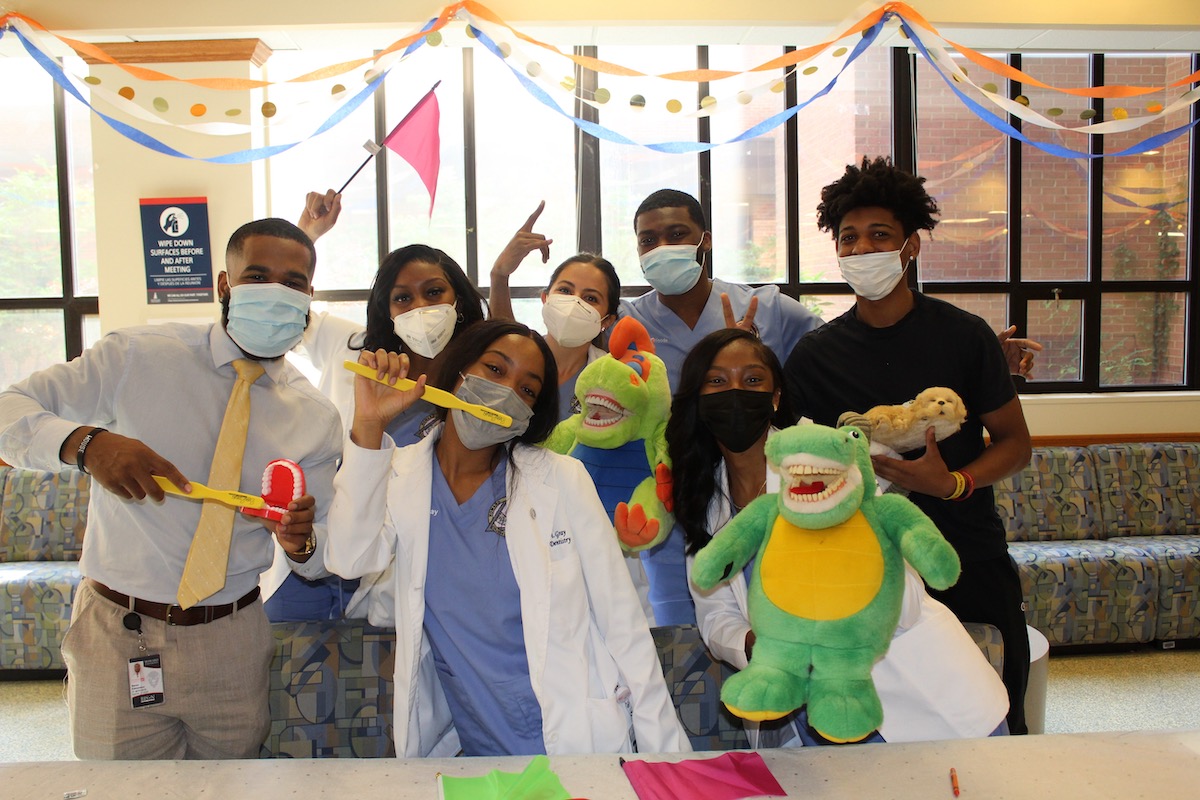 To learn more about Howard's annual participation in Give Kids A Smile, read this Q&A .

Children from the District of Columbia took a special field trip on May 20 when they were guests of the Howard University College of Dentistry's Give Kids A Smile day.
This year marks the 20th anniversary for the ADA's GKAS program, and the dental school - which has participated every year - was happy to celebrate. A giant welcome banner and balloons greeted students and visitors at the entrance, while inside, streamers hung from every corner. In the waiting room, dental students and patients teamed up to learn about dental hygiene by coloring and playing other games. There was even a catchy dental song urging kids and everyone to "brush their teeth."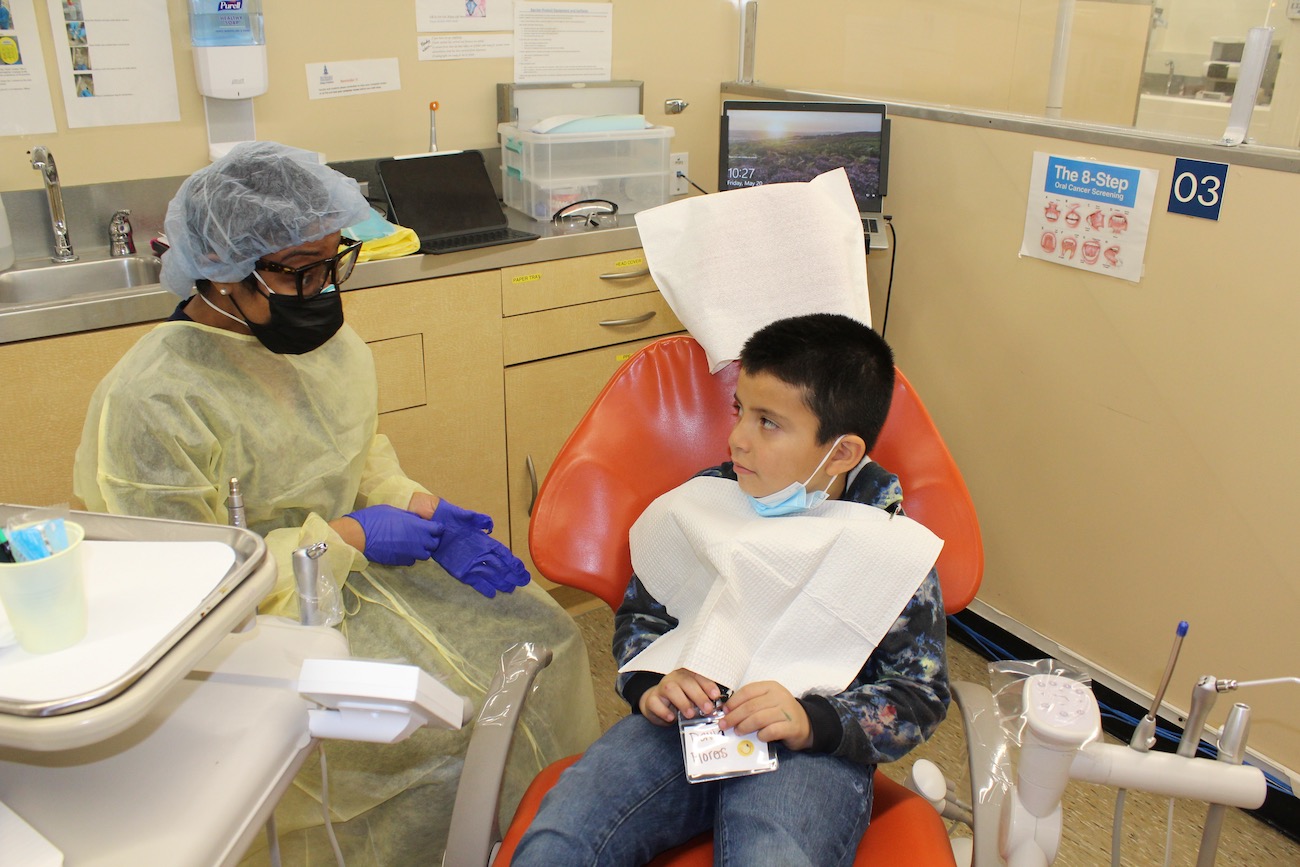 "Guess what, everyone? This is the 20th year that we have been giving kids smiles here at the Howard University College of Dentistry," said LaToya Barham, D.D.S., in welcoming remarks. A pediatric dentist who began volunteering at GKAS events as a dental student at Howard, she now coordinates the school's event each year.
"I am so excited to continue on the journey with you. We are going to have a wonderful event today," Dr. Barham said.
"Give yourselves a hand for being here. We love doing these programs and Give Kids A Smile has been part of our tradition since its inception," said Andrea Jackson, D.D.S., dean, Howard University College of Dentistry. "We know it's part of our duty to give back, and it is our pleasure to have you here. You have a standing invitation to come back every year."
During the school's event, dental residents and dental students - who were supervised by faculty - performed cleanings, fluoride treatments, sealants, extractions, restorative treatments and orthodontic consults on about 60 children from two neighborhood elementary schools and one middle school.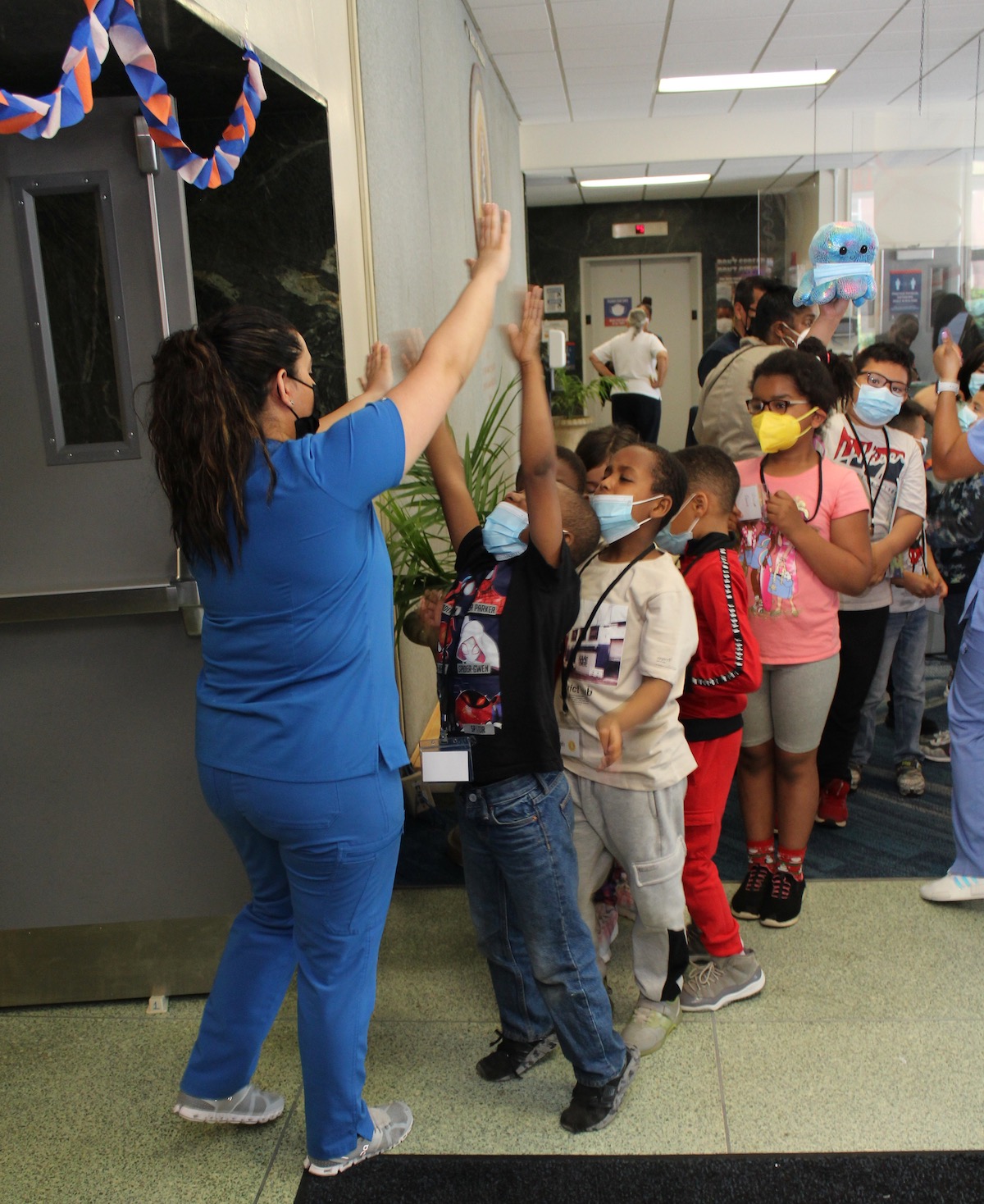 Representatives from Henry Schein were also present at the event to celebrate the 20th anniversary. Henry Schein Dental is a longtime sponsor of GKAS.
"It's a pleasure to work for a company that continues to support events like these," said Chase Caruthers, a field sales consultant for Henry Schein Dental based in Columbia, Maryland. "And also, a thank you to all of the volunteers providing services today."
Neda Adibi, who is preparing to finish her second year of dental school, became involved with GKAS events during her time as a dental assistant. For this event, she served as one of the coordinators, helping get children lined up and pumped up for their appointments.
"It's so fulfilling because I know we are helping people who need it," Ms. Adibi said.
On the bus ride home, one chaperone reported a student saying the visit to the dental school was his "best field trip yet."
"When going to the dentist becomes your best-ever field trip, that's when I know I've done my job," Dr. Barham said, quoting her text response to the news.
"You changed someone's life," the chaperone texted back.
"Oh my goodness, yes." Dr. Barham responded.
With the help of national GKAS sponsors, Henry Schein and Colgate, the ADA was able to provide treatment and education product kits for Howard to use at the event. The ADA remains committed to providing resources to local GKAS program coordinators and volunteers who are considering or planning a GKAS event.
Although GKAS is celebrated nationally in February during National Children's Dental Health Month, events - including Howard's - take place throughout the year.
For more information about Give Kids A Smile, visit ADA.org/GKAS .