HVO honors dentists for educational contributions in Nepal
Golden Apple Awards bestowed to those having demonstrated commitment to oral health abroad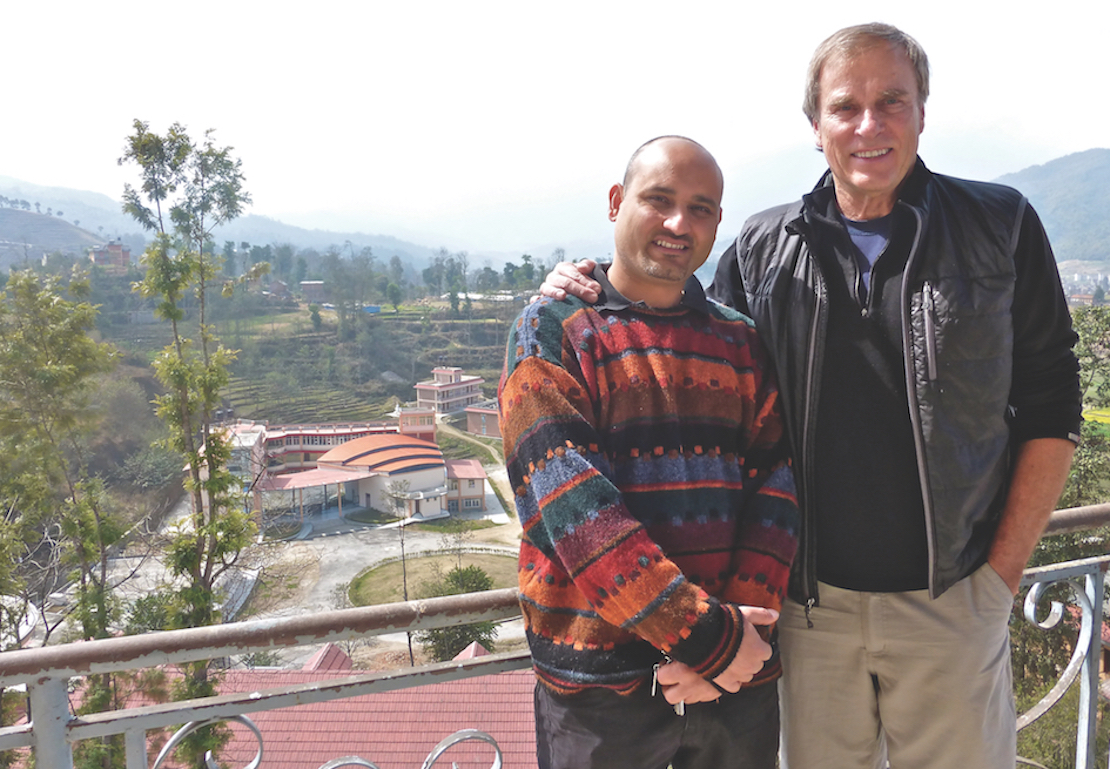 Health Volunteers Overseas is honoring three humanitarian dentists with its Golden Apple Awards for having demonstrated a commitment to improving oral health education in Nepal.
HVO is a nonprofit organization that seeks to improve global health through education of the local health workforce in resource-scarce countries. The ADA has sponsored the HVO oral health training and education programs since 1990.
HVO named retired public health dentist Brian A. Hollander, D.M.D.; Dashrath Kafle, M.D.S., associate professor and head of the department of orthodontics at Kathmandu University's Dhulikhel Hospital; and retired pediatric dentist Matthew Fisher, D.M.D., as recipients of this year's Golden Apple Awards, among other awardees.
Dr. Hollander has served as HVO's project co-director for its oral health project in Nepal and has helped shape and transform the curriculum at Dhulikhel Dental School.
"The HVO oral health program in Nepal has introduced Nepali dental students to the most up-to-date and evidence-based dental techniques available," said Dr. Hollander. "The lives and dental careers of both students and volunteers are enhanced through the relationships made between HVO volunteers and the students. Dr. Kafle and I are a complementary team, as we have been friends for over 20 years and both have the common goal of graduating world-class dentists from Dhulikhel Dental School."
Dr. Kafle has served as HVO's on-site coordinator for the oral health project in Nepal since the project's inception at Dhulikhel Hospital and has worked hand-in-hand with Dr. Hollander for many years.
"I must say that Dr. Kafle is the real star," Dr. Hollander said.
Most recently, Dr. Kafle has been working with HVO volunteer John Kanyusik, D.D.S., on hosting monthly case seminars between residents at Dhulikhel Dental School and residents at the University of Minnesota.
Dr. Fisher has worked with HVO since 2018 to provide education and training to dental specialists in Nepal and Laos. After an in-person trip to Dhulikhel Hospital in 2018, Dr. Fisher transitioned to virtual learning assignments in 2020 and 2021. In those years, he provided sponsorships that enabled many dental specialists and students in both Nepal and Laos to attend several virtual dental specialty conferences. He also helped the dental department of Dhulikhel Hospital install an X-ray system.
The HVO Board of Directors established the Golden Apple Awards in 2006. This is the second time Drs. Hollander and Kafle have received the awards. To learn more about volunteer opportunities with HVO, contact Lauren Franklin at l.franklin@hvousa.org .
To learn about other international volunteer opportunities and resources, visit internationalvolunteer.ADA.org .