Approval of DQA quality measures highlights emphasis on care for pregnant persons
Measures intended to assess extent to which pregnant persons are accessing dental care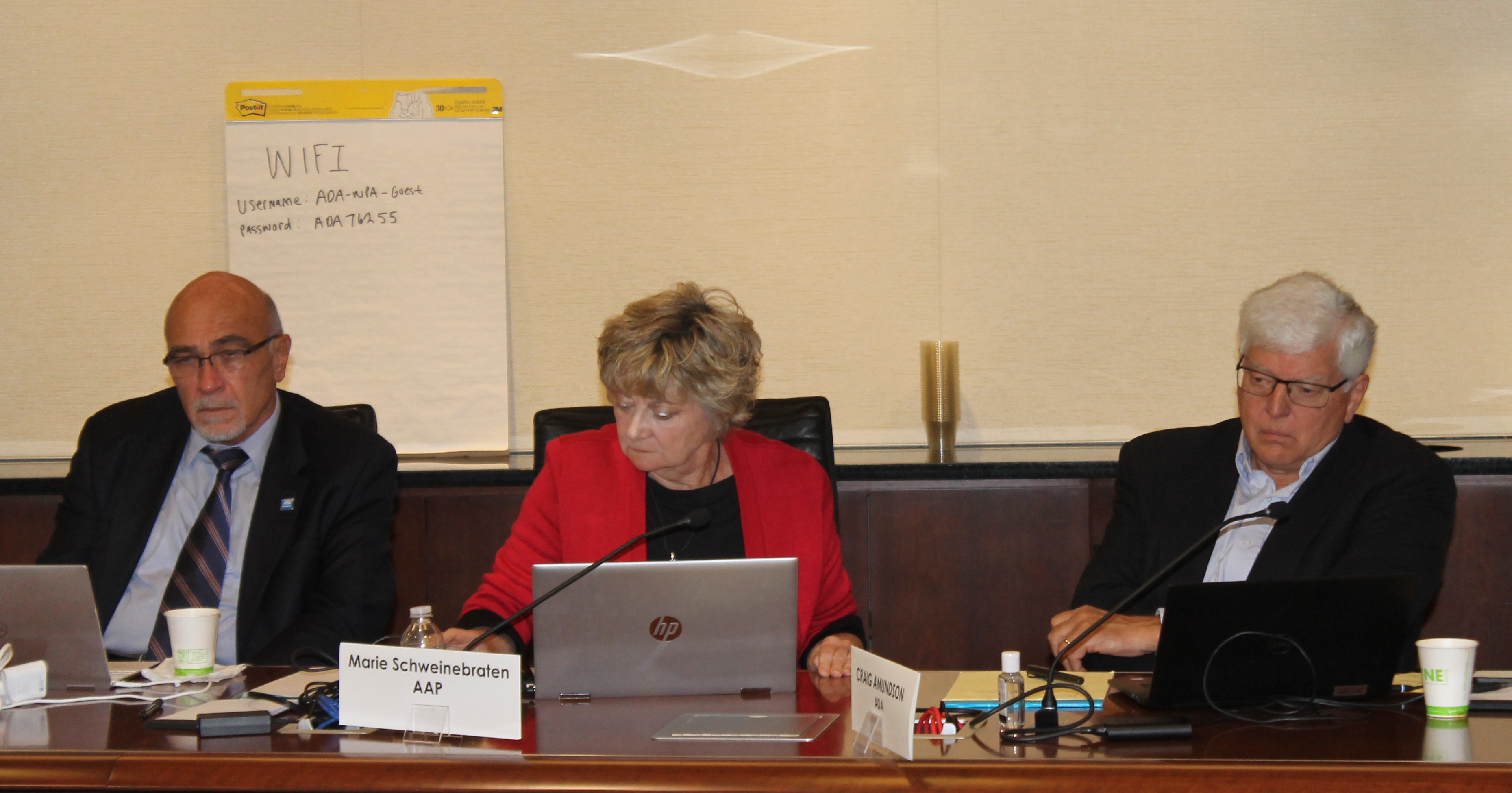 In tandem with the federal government's renewed emphasis on the importance of maternal care, the Dental Quality Alliance approved two first-of-its-kind oral health care quality measures for pregnant persons at its November meeting at ADA Headquarters.
These two measures are intended to assess the extent to which pregnant persons are accessing the dental care delivery system as well as routine care that includes examination, risk assessment, diagnosis and treatment planning.
The approval comes on the tails of the Centers for Medicare & Medicaid Services announcement that beginning in October, all 50 states and D.C. are prioritizing dental coverage for Medicaid enrollees who are pregnant or postpartum through at least 60 days after pregnancy.
"It's important for DQA to focus on pregnant persons at this time because, as of October, all states and the District of Columbia provide some scope of dental benefits to pregnant persons," said Jim Crall, D.D.S., chair of the DQA's Quality Improvement and Implementation Committee and a member of the CMS Core Set Review Workgroup. "These benefits recognize the dual importance of oral health care for the sake of mothers and young children."
The development of the DQA oral health care performance measures for pregnant persons came at the urging of CMS, said Craig Amundson, D.D.S., DQA measure development and maintenance committee chair at the Nov. 4 convening.
Natalia I. Chalmers, D.D.S., Ph.D., chief dental officer in the CMS office of the administrator, who was on hand at the November meeting, applauded the DQA's efforts to prioritize the development of these measures, saying the measures are a good example of medical-dental integration to improve the oral and overall health of patients.
"Maternal health is a priority for this [CMS] administration," Dr. Chalmers said after the vote.
Dr. Chalmers said that the measures emphasize that oral health may be considered an important part of prenatal care, given that poor oral health during pregnancy can lead to poor health outcomes for the mother and baby.
The Dental Quality Alliance, convened by the ADA on behalf of CMS, is an organization of major stakeholders in oral health care delivery that uses a collaborative approach to develop oral health care measures. The DQA is chaired by Paul Casamassimo, D.D.S., representative of the American Academy of Pediatric Dentistry, and will be chaired by Ralph Cooley, D.D.S., representative of the Academy of General Dentistry, in 2023.
To learn more about the Dental Quality Alliance and its work, visit ADA.org/dqa.