December JADA finds composites containing quaternary ammonium compounds retain antibacterial properties
Material could reduce occurrence of caries around restorations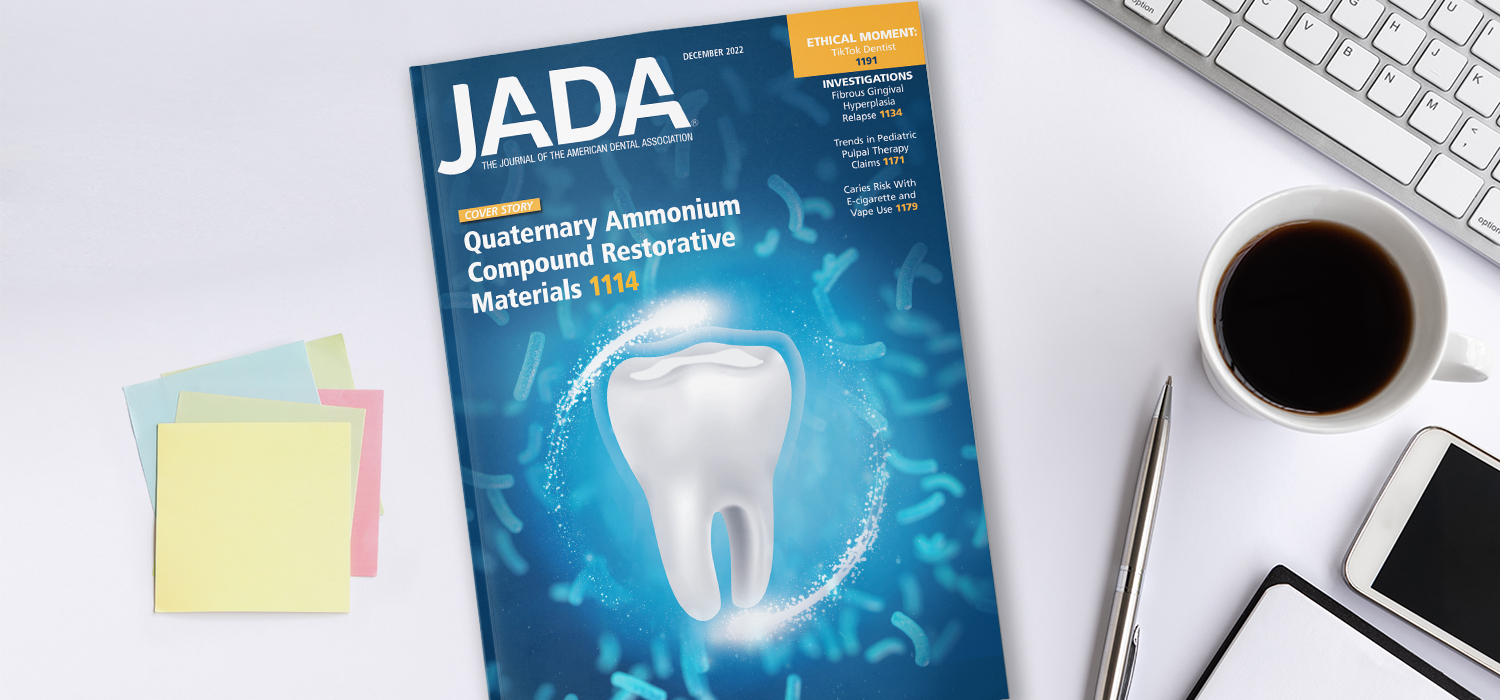 Clinical studies have shown that dental composites incorporating quaternary ammonium compounds retain their antibacterial activity over time, giving them the potential to reduce the occurrence of caries around restorations, according to a review published in the December issue of The Journal of the American Dental Association.
The cover story, "Dental Restorative Materials Containing Quaternary Ammonium Compounds Have Sustained Antibacterial Action," looked at several studies that examined composite restorative materials incorporating antibacterial agents. The studies showed that these agents mostly lose their antibacterial activity over time, but newer studies are examining materials that incorporate antibacterial microparticles that remain active and do not leach out.
One antibacterial agent, quaternary ammonium coupled with inorganic silica, has been studied in the laboratory and humans. When these particles are incorporated into dental materials, they retain their antibacterial properties without leaching or loss of activity over time. A clinical in situ study in humans using a composite containing the particles resulted in significantly less demineralization in the adjacent enamel than the control composite material.
In addition to having sustained antibacterial properties, composites that contain the particles have mechanical properties that are comparable to those of presently marketed materials and have been cleared by the U.S. Food and Drug Administration, according to the review.
"Because caries around restorations is a major problem, restorative materials with sustained antibacterial properties will have an important effect in reducing secondary caries around restorations," said John D.B. Featherstone, Ph.D., author, professor emeritus and dean emeritus at the University of California San Francisco School of Dentistry.
Other articles in the December issue of JADA discuss fibrous gingival hyperplasia relapse, insurance claim trends in pulp therapy for pediatric patients, and the caries risk associated with electronic cigarette and vape use.
Every month, JADA articles are published online at JADA.ADA.org in advance of the print publication.