Wellness ambassadors to support peer dentists who may be struggling
Members of the dental community selected to serve on new ADA initiative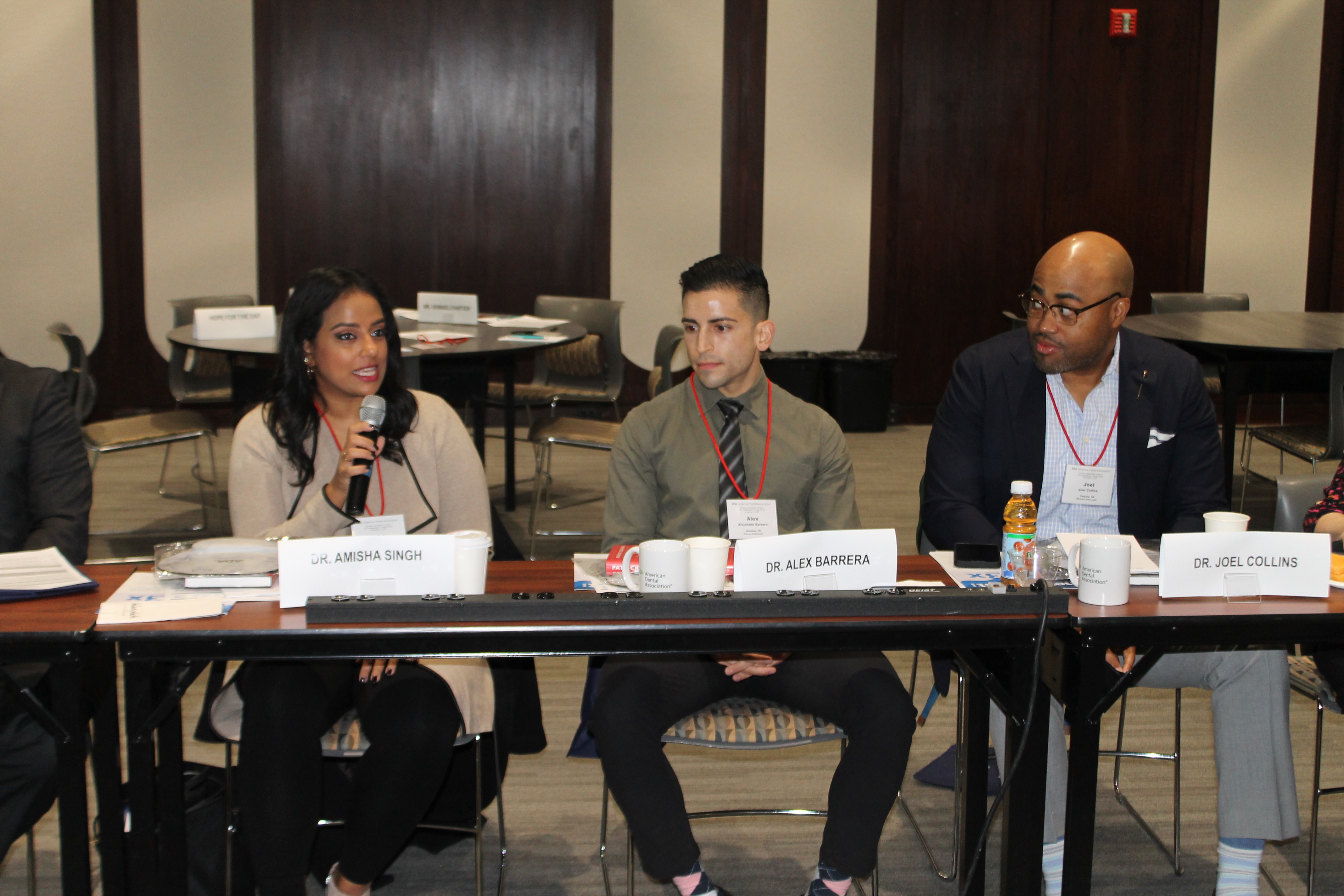 The ADA is unveiling the first cohort of dental professionals who have been called to serve on its new initiative called the Wellness Ambassador Program, in which volunteers will work to ensure that peer dentists struggling with health obstacles are aware of support services.
Chief among the ambassadors' messaging is that members and nonmembers can download the ADA Dentist Well Being Program Directory for free through the ADA Store to find their state program director contact information, with all calls or emails kept strictly confidential.
The directory contains the contact information for the well-being programs offered in the 50 states and the District of Columbia.
Kami Dornfeld, D.D.S., chair of the ADA's Dental Wellness Advisory Committee, said that the 2021 Dentist Well-Being Survey Report, commissioned by the ADA Council on Dental Practice, was troubling in that it revealed that the percentage of dentists diagnosed with anxiety more than tripled in 2021 compared with 2003.
"The survey results clearly showed that dentists continue to be burdened with mental and emotional health concerns, and many at risk of burnout," Dr. Dornfeld said. "The ADA wants dentists, their teams and families to readily find counsel and compassion. Mental health is an ongoing process deserving of nurturing, so creating a team of wellness ambassadors is one way the ADA can continue to build a lifeline for those in need."
As part of a year-long onboarding commitment, the first group of ADA Wellness Ambassadors came together for in-person training at the ADA Headquarters in Chicago in November.
Both ADA President George Shepley, D.D.S., and ADA Executive Director Raymond Cohlmia, D.D.S., greeted the wellness ambassadors at the November training, stressing how crucial the ambassadors' role was.
"This is such important work," Dr. Shepley told the gathering. "I'm grateful we're doing this. We have to take care of our family."
"What you're doing is just a start," Dr. Cohlmia added. "We start today. You'll be changing people's lives."
While the wellness ambassadors will not provide the support a clinical professional would offer, the volunteers serve as advocates to facilitate connections with clinical professionals and other resources.
The first cohort of wellness ambassadors are: Alexandro Barrera, D.D.S., Texas; Amisha Singh, D.D.S., Colorado; Cathy Hung, D.D.S., New Jersey; Karen Foster, D.D.S., Colorado, Julie Spaniel, D.D.S., Oregon; David Lesansky, D.M.D., North Carolina; William Hamel III, D.D.S., Illinois; Brian Toorani, D.D.S., California; Anne Morrison, Nebraska; and Joel Collins, D.D.S., Georgia.
The ambassadors represent different districts and practice modalities, ranging from dentists at federally qualified health centers (Dr. Barrera) to large group practices (Dr. Collins). Ms. Morrison represents the families of dental professionals through the Alliance of the American Dental Association; she is president of the organization.
The volunteers include Dr. Foster, who drafted Resolution 95H-2021,Prioritizing Mental Health of Dentists, passed by the 2021 House of Delegates.
"The ADA and dentistry are like a family to me," said Dr. Foster. "I believe we discover our passions in life from experience. I lost one of my best friends, a member of the dental family, to suicide. I want to do everything in my power to keep our family safe and being a wellness ambassador lets me honor his memory and take action towards my passion of prioritizing mental health for all, especially dentists."
Fellow ambassador Dr. Barrera is a yoga instructor as well as a public health dentist, and said he agreed to be an ambassador to better the life of new and more experienced dentists alike.
"The better we are, the better the care is for our patients," he said.
Dr. Hung had a personal reason for becoming an ambassador. She said her teenage son entered high school just as the COVID-10 pandemic hit.
"It was hard for him to adjust," she said.
Throughout 2023, ambassadors will gain additional awareness of support resources through participating in online webinars presented by a range of professionals as well as group discussion forums.
Ambassadors will impact their communities by providing a minimum of three projects aligned with the purpose of the program. Opportunities include the potential to collaborate with state and local dentists and association leadership to offer presentations, interviews or contribute articles to their local newsletters.
For more information on the ADA's wellness resources, visit ADA.org/Wellness.