ADA President thanks members for all they do during SmileCon closing session
Event also featured astronaut Leland Melvin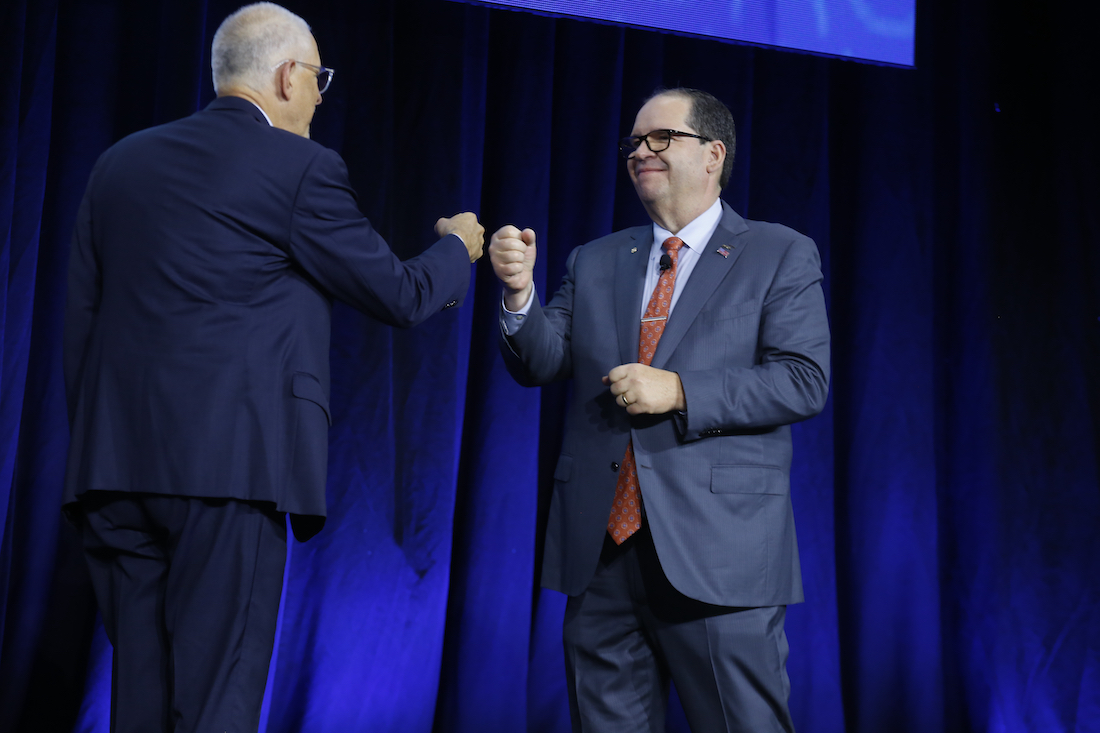 Houston - Looking across the George R. Brown Convention Center during the closing session of SmileCon 2022, ADA President Cesar Sabates, D.D.S., told members he couldn't be prouder of all the goodness dentistry represents.
"I am seeing the same pride and joy on your faces too," he said. "That's how it feels when you know that you're not only part of something big, but that even bigger and better things are on the horizon. After all, we are in the best profession in the universe."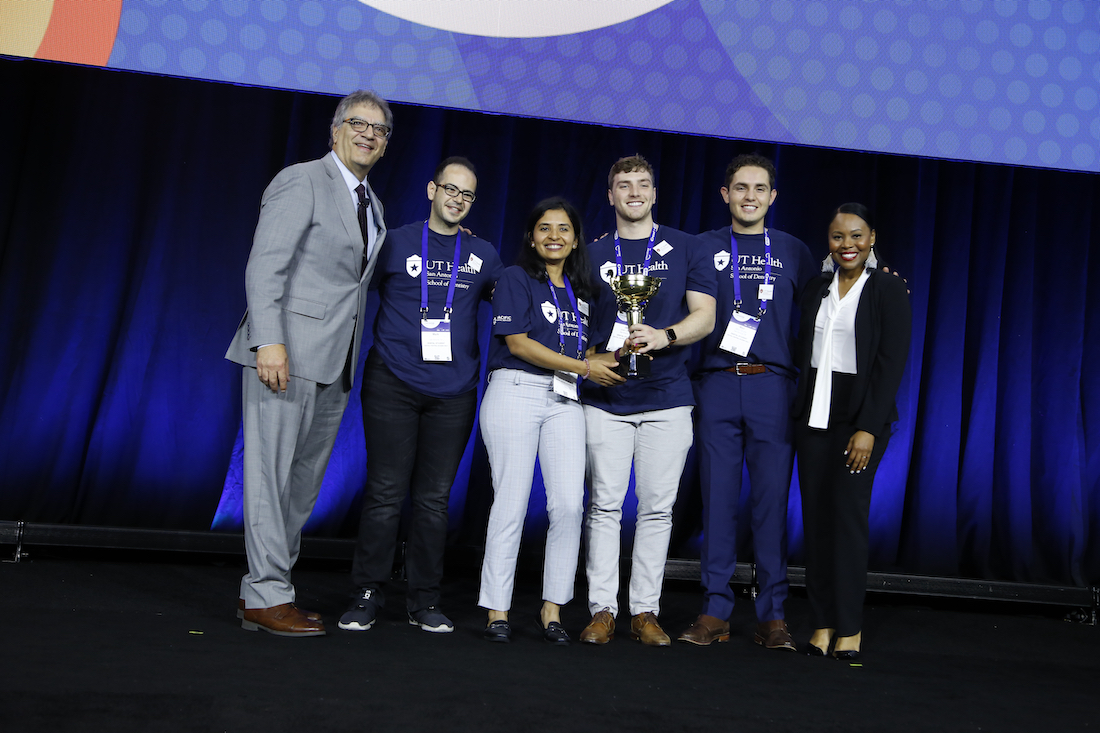 SmileCon's Closing Session, hosted by ADA member dentist Christina Rosenthal, D.D.S., also honored the team from the University of Texas School of Health Sciences at San Antonio, which won the inaugural Dental Olympics competition, sponsored by Pacific Dental Services. The recipients of the ADA's Distinguished Service Award and Humanitarian Award were also announced.
Zack Studstill, D.M.D., was the recipient of this year's ADA Distinguished Service Award, the highest honor the ADA Board of Trustees can bestow on a member. Dr. Studstill - current Alabama Dental Association executive director and past Alabama Dental Association president, ADA trustee and ADA vice president - was honored for his lifetime of hard work and dedication on behalf of dentistry.
"I don't think I deserve this award," Dr. Studstill said. "This is just something I did because I love it."
For co-creating and continually guiding the ADA's signature access to care program Give Kids A Smile for 20 years, Jeffrey Dalin, D.D.S., was named the 2022 recipient of the Association's Humanitarian Award.
"This award is not mine. I want to share it with everyone who has ever volunteered," Dr. Dalin said in the video that aired honoring him.
ADA President-elect George R. Shepley, D.D.S., told ADA members he will continue to build an ADA they can be proud of during his presidency.
"Remember that the real power of our profession is you," he said. "I look forward to working with you and for you in the coming year."
Dr. Shepley also thanked Dr. Sabates for his dedication and service.
"The ADA is better for your leadership and legacy," he said.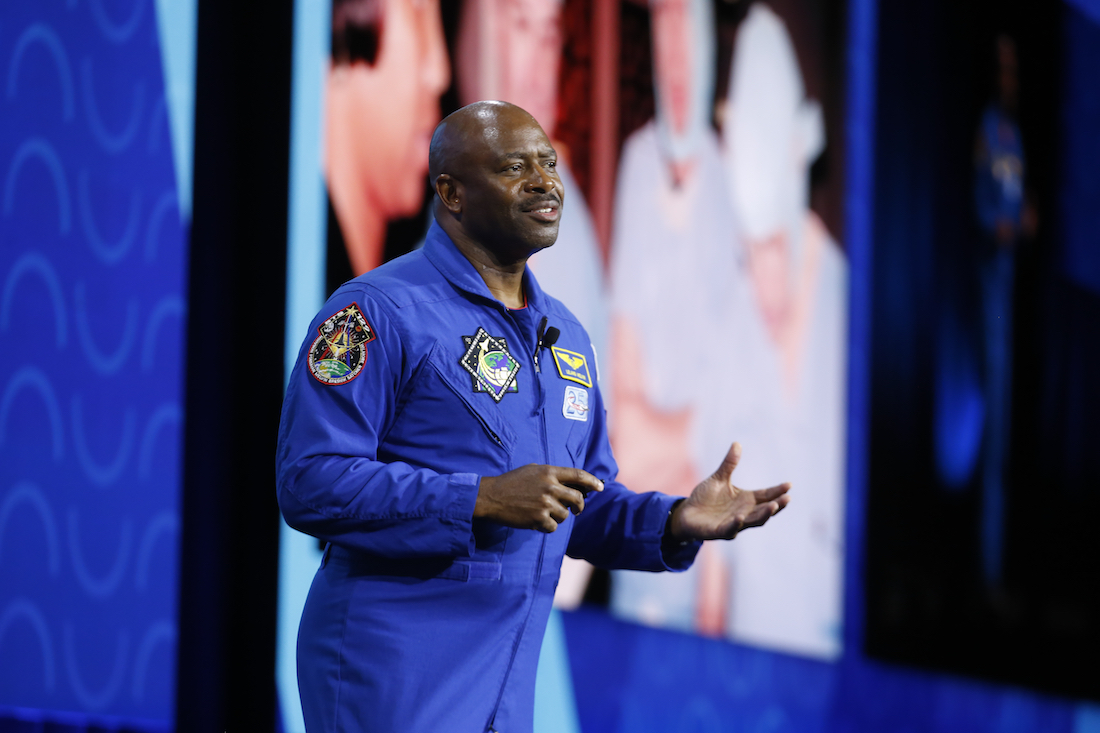 Leland Melvin, an engineer, educator and former NASA astronaut who was also drafted to play wide receiver in the NFL, provided the closing session's keynote address.
As an astronaut, Mr. Melvin went to space two times, first as a mission specialist on the Space Shuttle Atlantis mission STS-122 in 2008, and again in 2009 on the STS-129 to help construct the International Space Station. He also co-chaired the White House Federal Coordination in STEM Education Task Force, which helped develop a five-year plan for the nation's science, technology, engineering, and mathematics education.
"STEM is critical to our livelihood as a civilization," he said.
Read the ADA News later this week for an extended feature on Mr. Melvin.