Colgate screens more than 200 children during SmileCon
Screening event part of Philanthropy Day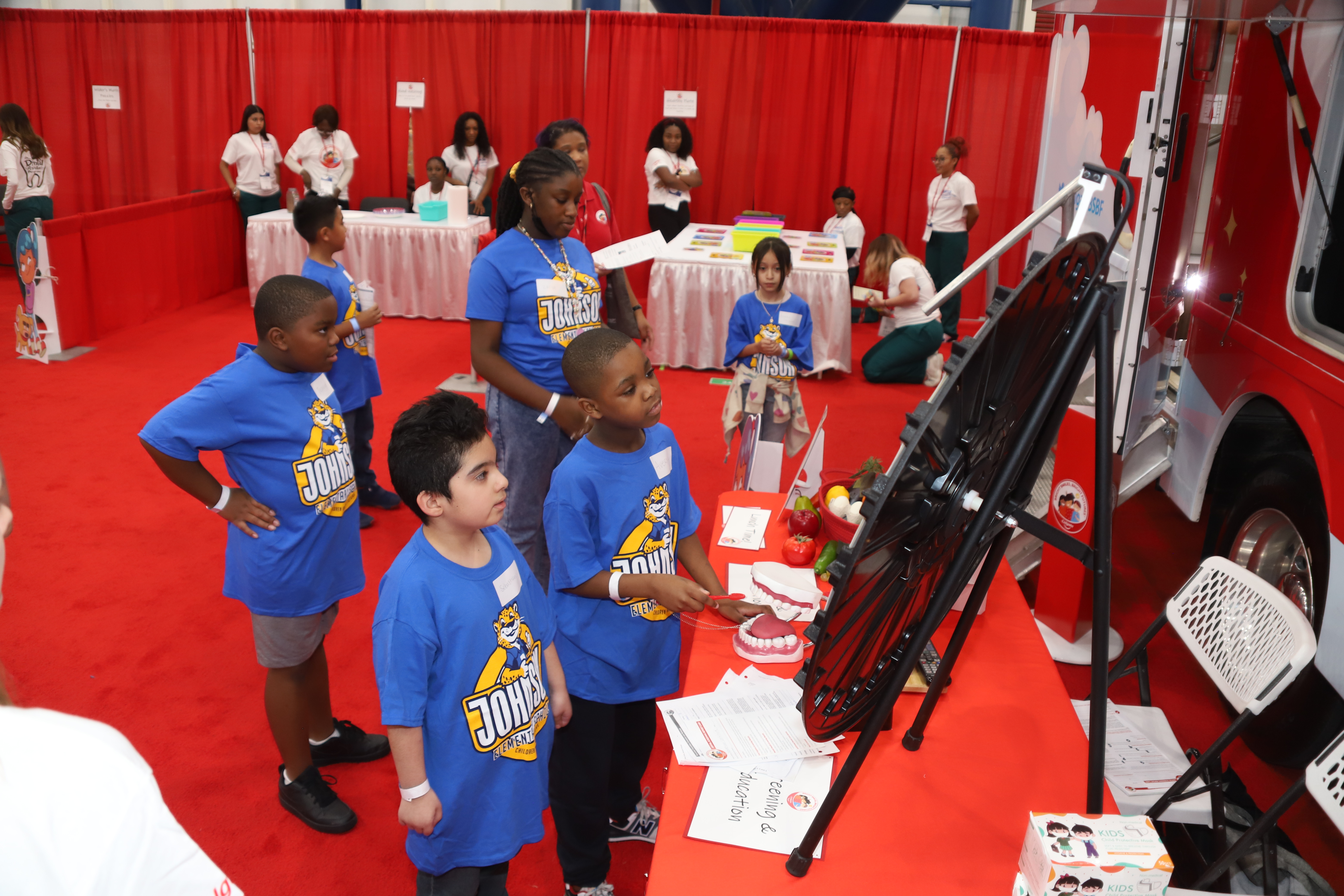 Houston - The Colgate Bright Smiles, Bright Futures team screened more than 200 children during Philanthropy Day at SmileCon.
In addition to screening children, Colgate provided lunch to the children as well as fun interactive education lessons on oral and overall health. Children from two Houston elementary schools, Francis Elementary School and Johnson Elementary School, took a field trip for the occasion.
The Colgate Bright Smiles, Bright Futures mobile dental van was also on hand for the event and will remain in Dental Central and be open for SmileCon attendees to tour Oct 14-15 from 9:30 a.m.-3:30 p.m.
Six-year-old Genesis, a first grader, was excited for his screening. He recently had a tooth fall out and has been brushing extra hard.
"I like it when my teeth fall out," he said. "It distracts me when it's loose."
His friend Winston, 7, agreed. "I've lost two teeth."
Prior to their individual screenings, the children visited six stations, all featuring different, but important, health lessons, including those on nutrition and dental hygiene. There was even a station devoted to proper hand washing.
"Before you brush your teeth, you have to have clean hands," said Anaika Forbes Grant, Associate Manager, Community Oral Health, Colgate-Palmolive Company. "And then we have the healthy plate. Nutrition is a big deal when it comes to oral health."
For additional information about the Philanthropy Day events, contact gkas@ada.org .