November JADA finds prevalence of tongue-tie varies based on how it's diagnosed
Depending on assessment tool, prevalence ranges from 2% to 20%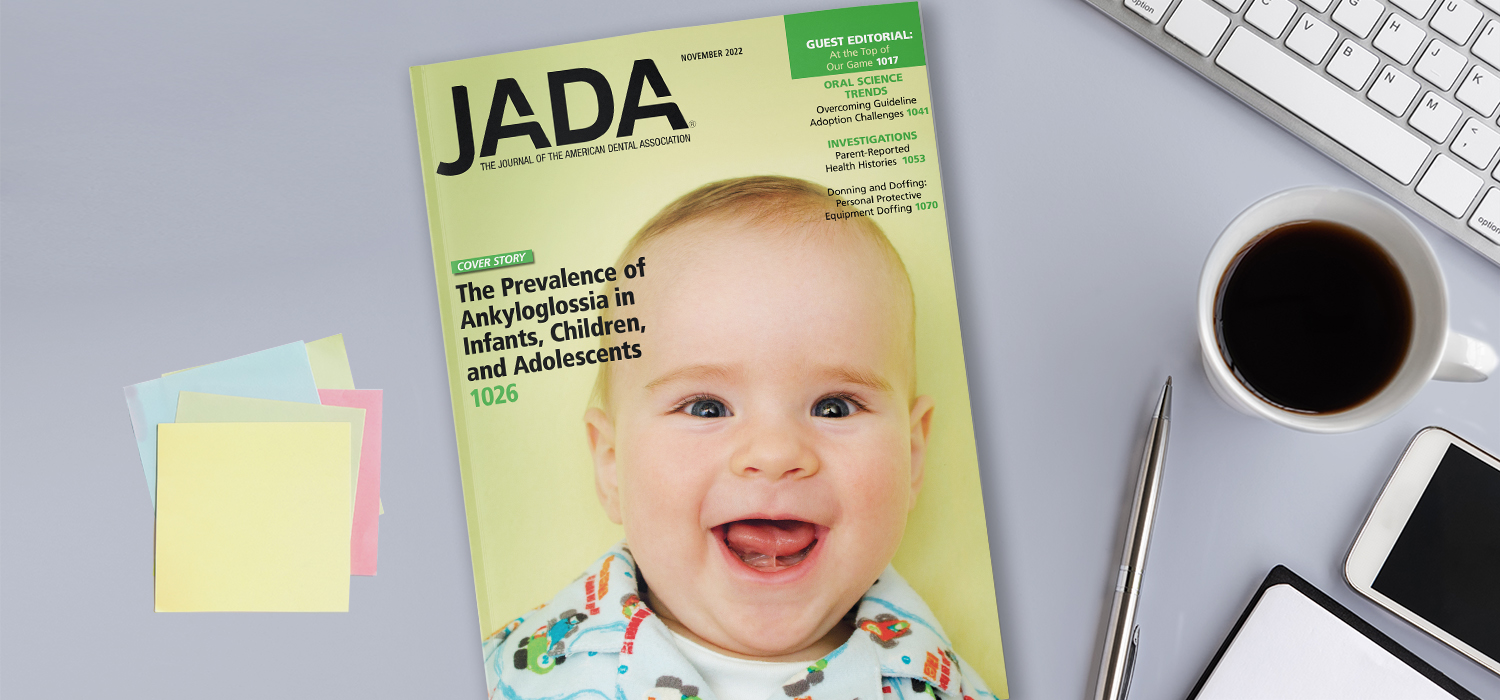 Tongue-tie is more common among infants than children and adolescents, but its prevalence differs based on the assessment tool used to diagnose it, according to a study published in the November issue of The Journal of the American Dental Association.
The cover story, "Prevalence of Ankyloglossia According to Different Assessment Tools: A Meta-Analysis," looked at 71 studies, finding the overall prevalence of tongue-tie, or ankyloglossia, was 5%. However, depending on the assessment tool, the prevalence ranged from 2% to 20%.
The prevalence in infants was 7%, compared with 1% in children and 2% in adolescents. The meta-analysis did not find consistent data based on sex, with some studies showing tongue-tie was more prevalent among boys and others showing it was more prevalent among girls.
"This review can serve as the basis for sample size calculations in future epidemiological studies, enabling authors to choose the prevalence according to each assessment tool," the authors said in the study. "However, there is no reference standard tool for diagnosing ankyloglossia, and no tool was validated. Thus, future clinical studies should seek to determine the best assessment tool for diagnosing ankyloglossia as well as evaluate the reliability and reproducibility of each tool. Future prospective studies should also investigate whether ankyloglossia remains in infants as they become older."
Other articles in the November issue of JADA discuss guideline adoption challenges, parent-reported health histories, and personal protective equipment donning and doffing.
Every month, JADA articles are published online at JADA.ADA.org in advance of the print publication.