SmileCon attendees practice putting receive tips from golf commentator Mark Rolfing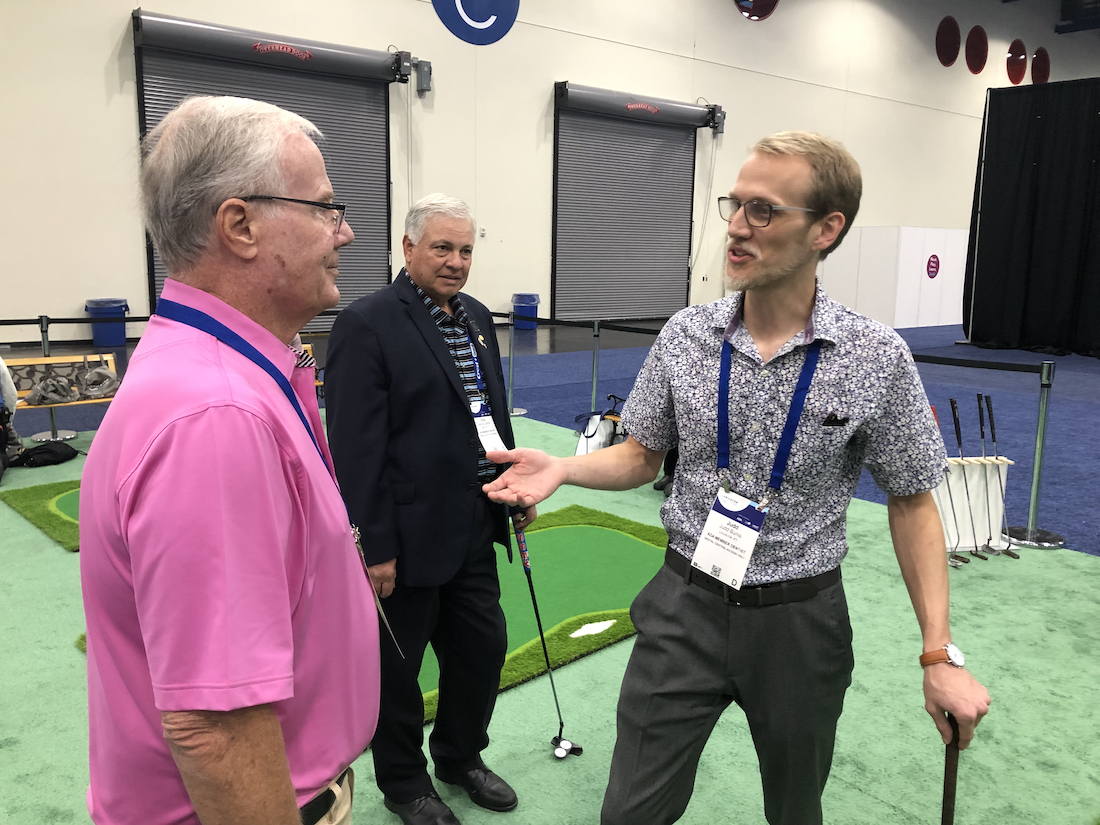 Dental students Gil Barahman and Judd Burns will be the first to tell you they don't know much about golf. But they do enjoy playing miniature golf and having fun, which is what drew them to the Meet & Greet for Putting Tips event at SmileCon.
"Putting is fun," said Mr. Barahman, a third-year dental student at the Stony Brook University School of Dental Medicine. "When you're out with friends, the stakes aren't too high."
More than 150 SmileCon attendees signed up for the putting clinic, which was hosted by Mark Rolfing, a golf commentator for NBC Sports and the Golf Channel.
"Dentistry is a lot like golf in that you can break it down into two parts: planning and execution and you have to do them both correctly," Mr. Rolfing said. "If you have a bad plan?"
"How are you going to execute?" finished Mr. Burns, a third-year dental student at the University of Louisville School of Dentistry.
Mr. Rolfing nodded in agreement.
"How are you going to execute," he said, repeating the instruction with emphasis. "If you execute with a bad plan, it's probably not going to work. Golf is the same way, and with putting, what you're doing when you walk up to that ball is figuring out what is your plan for that putt. And if you're noting thinking, 'I want to favor the left side of the hole, then you don't have a plan that's gonna give you the best chance of making it? plan on that ball if it misses not going any further than [a foot] behind that hole."
"I've never heard that before, I like it," Mr. Burns said.
For novices, Mr. Barahman and Mr. Burns took to putting fairly easily, both soaking up tips from Mr. Rolfing. The 20 minutes of instruction they received paid off too: During the final part of the event- a best of 5 putts-Mr. Barahman scored a rare 5-out-of-5 and Mr. Burns scored 3-out-of-5.
In addition to providing putting instructions and tips, Mr. Rolfing was also at SmileCon to discuss his journey in overcoming stage IV salivary gland cancer during a continuing education panel. He also hosted a fundraiser benefiting Camp H-Town, a nonprofit whose mission is to bring back the joys of childhood to kids whom cancer has impacted.