ADA Member App set to launch during SmileCon
Re-imagined mobile app features member-to-member chat, digital wallet for documents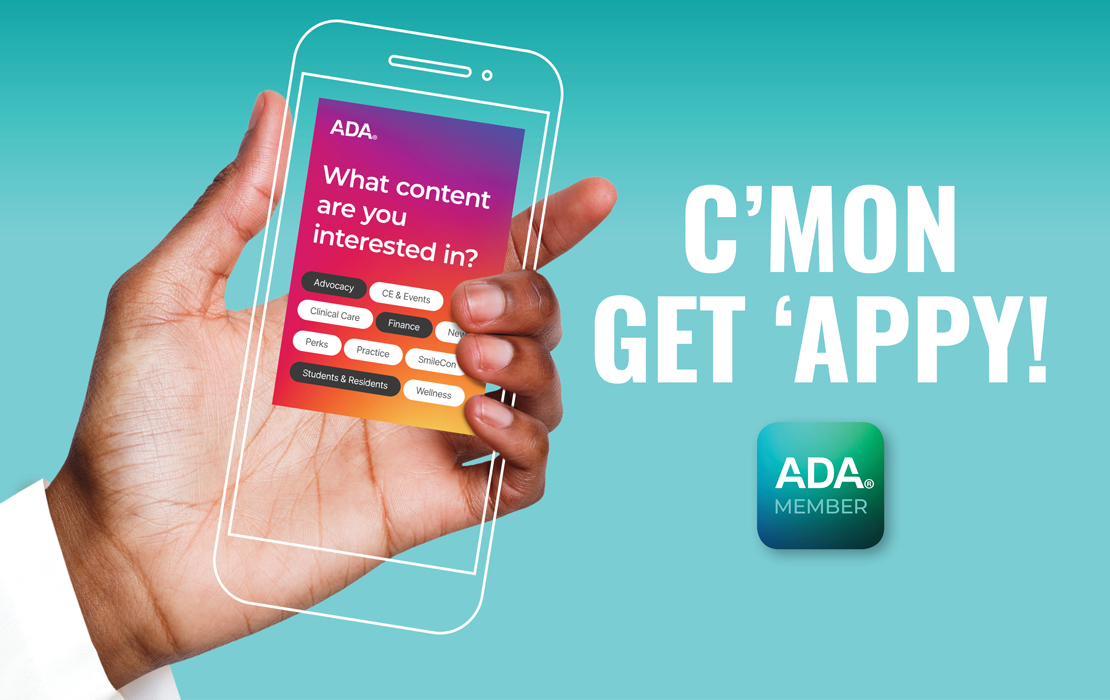 Coming soon: A new app experience for dentists, co-created by dentists.
The re-imagined ADA Member App will debut during this year's SmileCon in Houston. It is designed to meet the needs of dentists at every stage of their career, with a particular emphasis on early career dentists just entering the profession.
"As technology continues to advance the profession, the ADA needs to be able to learn and adapt and evolve with it," said Raymond Cohlmia, D.D.S., ADA executive director. "This app is an important part of helping the ADA reach its member dentists so we can be there for them when they need us. I can't wait for every dentist to download the app and see what we have to offer them."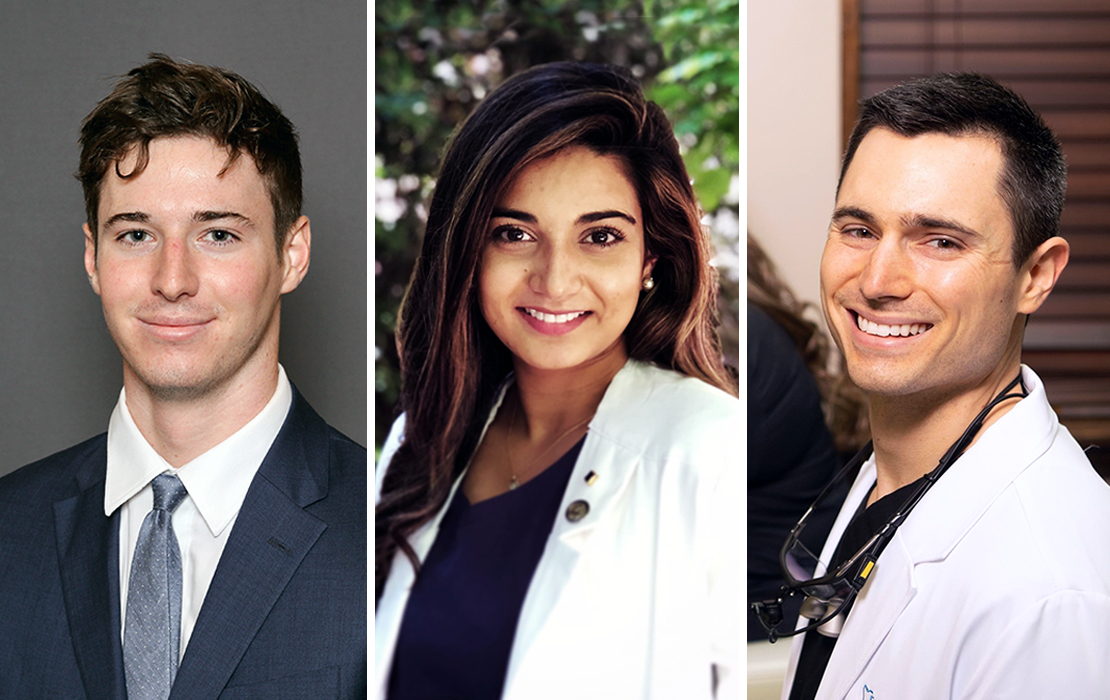 When designing the app, ADA team members worked directly with dentists from different practice models, including dental students.
"This app is really a collaboration from the ADA and its members," said Kirthi Tata, D.D.S., anew dentist working in a private dental practice in St. Louis, Missouri. "From our first meeting it was apparent the committee wanted to hear what we had to say. The ADA really focused on the various resources dentists look for in all the various aspects of their career and, more importantly, how all those resources can be accessible in one place."
"The sky was the limit with this group- there were great ideas flying in all directions," agreed Colton Cannon, a fourth-year dental student at the University of Minnesota School of Dentistry and immediate past president of the American Student Dental Association. "It was really crucial to me and all the dentists working on this that the app be done right and making sure it had all the great ADA resources and tools and combining them with the usability and accessibility that new generations of dentists are used to. Working to do that is what I'm most proud of."
After they download the app, members can personalize their own content experiences by selecting the ADA topics and resources they are most interested in and want to keep handy. There is also a new member-to-member chat feature that provides the ability to create and engage in large or private group chats. Here, members can easily connect with others for support on practice, clinical and life management topics.
"This app will hopefully place useful information and guidance at dentists' fingertips for easier access, and in a more time-sensitive manner," said Graham Naasz, D.D.S., a new dentist at a private dental practice in Kansas City, Missouri. "I hope the dental community takes away from the creation of this app that with the dynamic and ever-changing field of dentistry the ADA is embracing the evolution and trying to adapt to the needs of the dental community."
The app also features a career pathways section to help new graduates to explore content that illuminates the different practice types and other career paths available after graduation. Additionally, a digital wallet feature allows users to store on their phone a variety of vital documents, such as CE credits or attestation for credentialing and licensure renewal.
"I think this app will help streamline the wide range of resources and other forums that are available to students and early career dentists," Dr. Tata said. "One of the issues I run into is shuffling through different apps, trying to find a tip I read or a resource someone posted, and I think this app will help with that. Dentistry is dynamic and having all the features we think are important in one place will be helpful. I mean, who doesn't appreciate efficiency?"
Once launched, the ADA will constantly be adding new features to the app to meet the broad range of interests for all ADA members.
"We're so excited for dentists to use this app," Dr. Cohlmia said. "This is only the beginning and the best is yet to come!!"
Join in the excitement by signing up to be notified when the app is ready. Dentists who sign up will automatically be entered for a chance to win a GE Appliances package valued up to $9,000 or $5,000 cash. See sweepstakes rules and fill out the form now at ADA.org/YourHome.
Also debuting at SmileCon is the ADA's flagship podcast, Dental Sound Bites. Episodes and bonus discussions will also be available on the app. (To learn more about the podcast, read this ADA News story.)
During SmileCon, the ADA will be hosting "Appy Hour," an hour-long reception on Oct. 13 from 2:30-3:30 p.m. in Dental Central celebrating the app's launch. Attendees who visit will be treated to appetizers and aperitifs and will also be entered to win a free iPad or AirPods with proof of download.
Throughout SmileCon, attendees can also visit the Tech Empowerment Hub Powered by the ADA Member App for support and features.
Visit ADA.org/App for more information and to sign up to be notified when the app is live.