Financing a dental education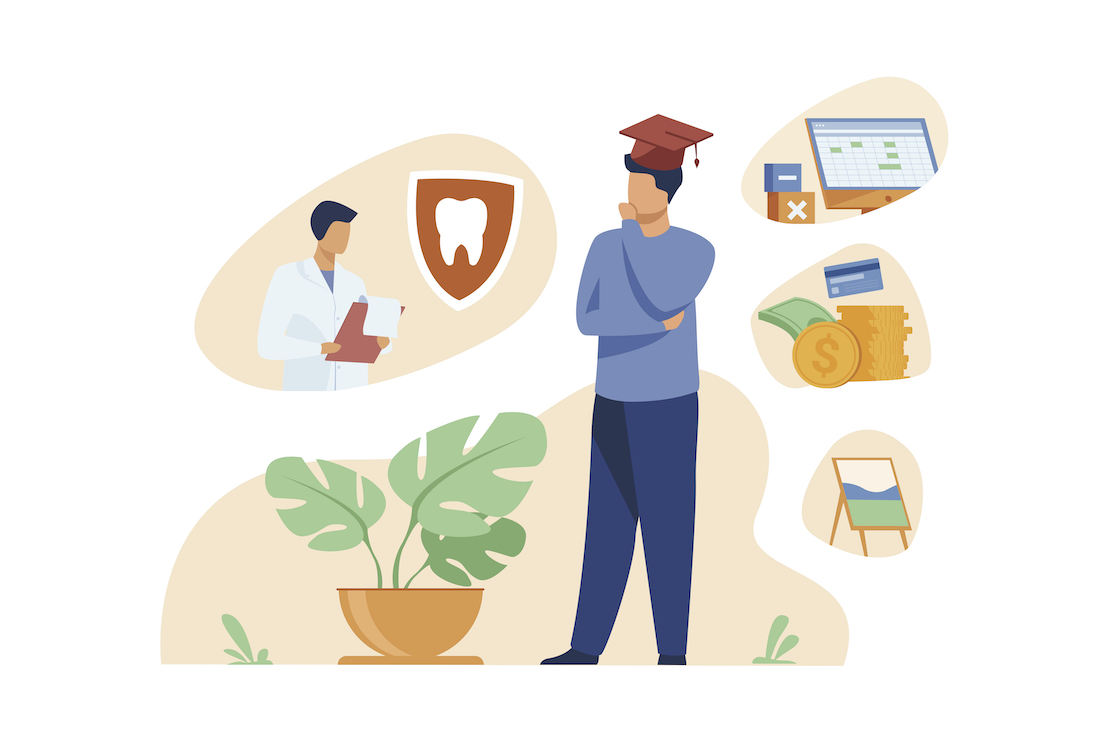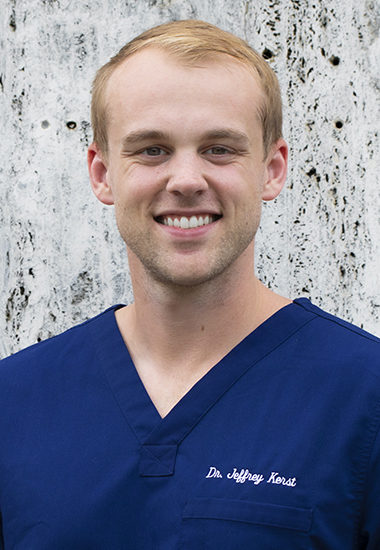 Dr. Kerst
The cost of dental school can be overwhelming, but it doesn't have to be.
Becoming a dentist is considered a good investment. The key is being prepared for the costs and understanding how financial aid and student loans work.
"To a certain extent, I had an understanding of what to expect, but it can be hard to plan when the cost of tuition is so volatile," said Jeffrey Kerst, D.D.S., a 2019 graduate of the Louisiana State University School of Dentistry. "My ballpark figure was graduating with $250,000 in debt but it ended up being closer to $300,000."
In addition to paying tuition, dental students also need to factor in living expenses, the cost of equipment and school fees.
"Do your best to break down the costs of school and ensure that your educational choices have a good return on investment," Dr. Kerst said.
Here are some tips on how to leave school with the least amount of debt:
-Financial aid. Try and determine your financial aid eligibility as soon as possible-even before being accepted by a dental school. Do this by completing the Free Application for Federal Student Aid form. The U.S. Department of Education recommends filling out the form early and creating an FSA ID which can take up to three days. You will also need your social security number, driver's license number, federal income tax return, records of untaxed income and assets, and a list of the schools you are applying to.
- Apply for federal student loans. There are both federal and private student loan options available but federal loans such as Plus or Grad Plus loans tend to have lower interest rates. The eligibility requirements, interest rates and repayment terms for private loans can vary depending on the institution. Learn more at StudentAid.gov.
- Consider the military. The armed forces also offer opportunities for financial support in exchange for service. The F. Edward Hebert Armed Forces Health Professions Scholarship Program permits selected students to be commissioned as officers in the Army Reserve while in school who then transition to active duty upon graduation. The Air Force Financial Assistance Program for dental residencies can help those dentists completing a residency and the U.S. Navy Health Professions Scholarship Program offers tuition coverage in return for a three- or four-year commitment.
- Look into federal programs. The Indian Health Service, National Health Service Corps and U.S. Department of Veterans Affairs offer scholarship programs for students and substantial loan repayment options. While in school, dental students are eligible to apply to the NHSC Students to Service Loan Repayment Program and there are other programs available for dentists. For more information about all available programs, visit the NHSC website or find open positions at NHSC-approved sites on  HRSA's Health Workforce Connector.
The IHS Loan Repayment Program rewards clinicians working at Indian Health Service facilities, Tribally-Operated 638 Health Programs and Urban Indian Health Programs in exchange for an initial two-year service commitment to practice in health facilities serving American Indian and Alaska Native communities.
The Department of Veterans Affairs also offers the Education Debt Reduction Program and Student Loan Repayment Program.
The ADA has compiled resources for new dentists and students to help them navigate student loan repayment programs including a list of state-specific resources. The resources are available for download at ADA.org/StudentLoans. The Association also has tips for navigating debt at ADA.org.
The ADA continues to prioritize student loan reform in order to alleviate the financial hardship for many dentists and dental students. Learn more about the ADA's advocacy efforts on this issue at ADA.org/HigherEd.