Tech Zone to empower dentists to use technology to enhance their practices, digital brands
New section of SmileCon's Dental Central to feature tech experts, AI-focused courses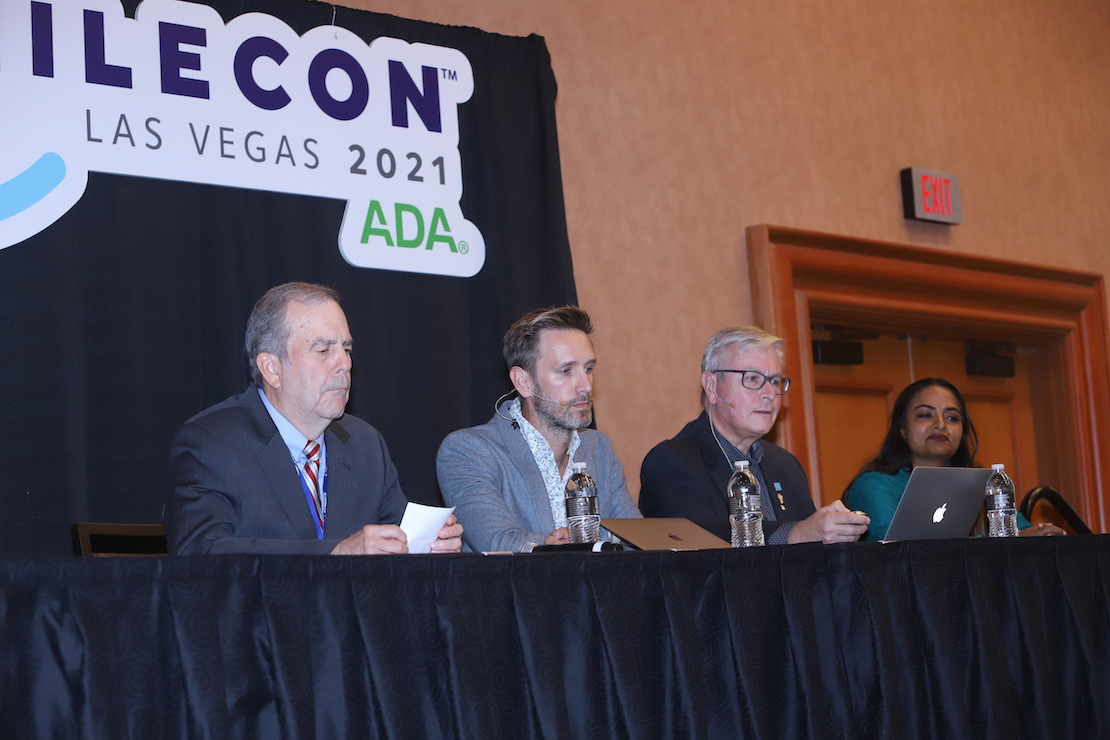 New this year to SmileCon is the Tech Zone, where dentists can discover how technology is changing dentistry today and shaping the industry's future.
In the Tech Empowerment Hub Powered by the ADA Member App - part of the Tech Zone in Dental Central - dentists can get expert technology advice and a full digital brand assessment.
Dentists will work one on one with technology advisers to vet out the right technology solutions for them and learn the latest tips and tricks. They will also explore how to enhance their digital brand by improving their social media presence, managing their online reputation on Google Business and Yelp, engaging with their professional network, and creating relevant content.
ADA members can download the reimagined ADA Member App and receive support in the hub to navigate it. The app is designed to meet the needs of dentists at every stage of their careers, with a particular emphasis on early-career dentists just entering the profession. The app will feature member-to-member chat, personalized content, career path information, a digital wallet for vital documents and access to the new ADA podcast "Dental Sound Bites."
In the Elevator Pitch Station of the Tech Zone, dentists can elevate their brand by creating a short, customized video to show potential patients.
The Tech Theater will offer continuing education courses and spotlight exhibitors for dentists looking to learn more about using technology in their practices, including augmented intelligence.
Courses on the main stage include:
- The Optimal Operatory (5126), presented by physical therapist Timothy Caruso, from 10-11 a.m. Oct. 13.
- "It's (Medically) Complicated!!": Pharmacology for Treating Medically Complex Dental Patients (6121), presented by Thomas Viola, Dr. P.H., founder and CEO of Pharmacology Declassified, from 10-11 a.m. Oct. 14.
- Augmented Intelligence: Transforming How We Diagnose, Communicate, and Deliver Care (6153), presented by Gregory Zeller, D.D.S., professor emeritus of oral health practice at the University of Kentucky College of Dentistry; Christopher Balaban, D.M.D., clinical director of Overjet; and Robert Faiella, D.M.D., chief dental officer of Overjet and past president of the ADA, from 2:30-3:30 p.m. Oct. 14.
- The Age of Precision Dentistry: Augmented Intelligence and Implementation (7138), presented by Dr. Faiella and Cindy V. Roark, D.M.D., senior vice president and chief clinical officer of Sage Dental Management, from 10-11 a.m. Oct. 15.
- AI-Powered Technologies in Dental Care Delivery: The Informed Clinician Perspective (7137), presented by Drs. Faiella, Balaban, Zeller and Roark, from 2:30-3:30 p.m. Oct. 15.
Exhibitor spotlights on the main stage include:
- Exhibitor Spotlight: PreXion Incorporating 3D Imaging Diagnostics Into Practice (6137), 11:30 a.m.-12:30 p.m. Oct. 14.
- Exhibitor Spotlight: DGShape - Same-Day Dentistry 2.0: It Doesn't Have To Be Complicated (6134), 1-2 p.m. Oct. 14.
Dentists can learn more about how dentistry uses AI in the Tech Zone's AI Lounge, where they can access resources using QR codes found around the lounge.
This year's SmileCon is a joint meeting with the 2022 Texas Dental Association Meeting and the 2023 Greater Houston Dental Society's Star of the South Dental Meeting. It will take place Oct. 13-15 at the George R. Brown Convention Center in Houston. The Tech Zone will be in Hall C, Booth 2002 of Dental Central.
To learn more and register, visit SmileCon.org.