Tooth Talk podcast does deep dive on Massachusetts ballot initiative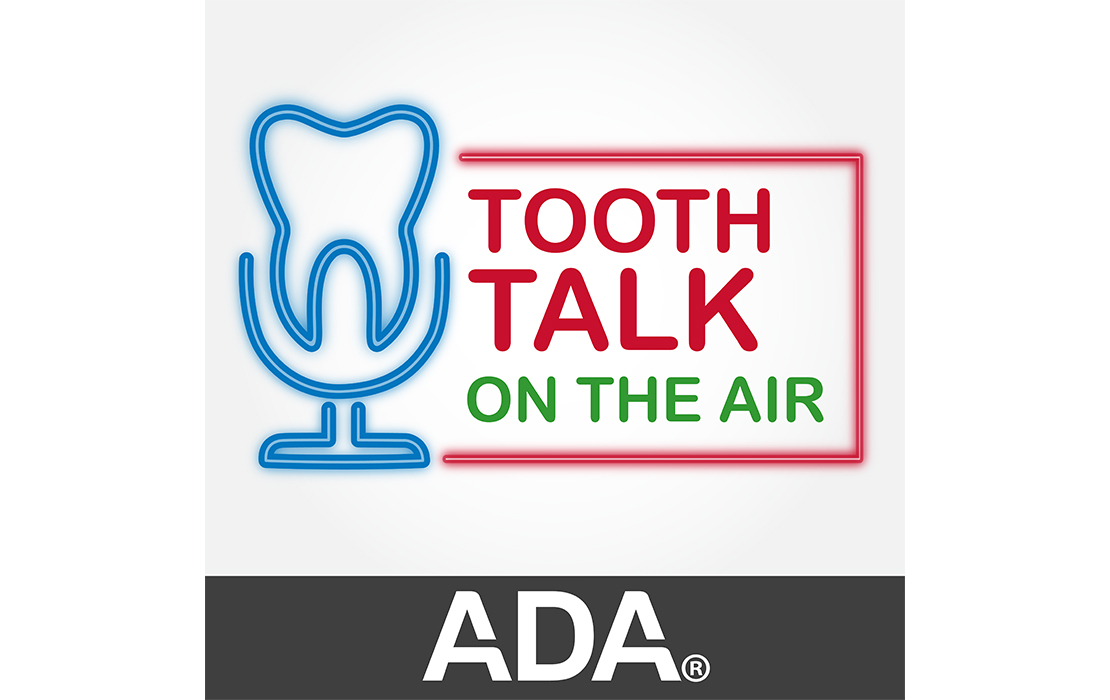 The latest episode of Tooth Talk features an in-depth discussion on the Massachusetts ballot initiative.
During the podcast, Andrew S. Tonelli, D.M.D., co-chair of the Massachusetts Dental Society's Government Affairs Committee, and Brian Monteiro, director of governmental affairs and public relations at MDS, discuss why dentists across the country should pay attention to Massachusetts. If passed, the measure would be the first of its kind in dentistry and would require dental insurance carriers to spend at least 83% of premium dollars on patient care.
"This ballot initiative is something that the MDS and ADA are supporting because it's good for patients," said Dr. Tonelli, who is also the spokesperson for the Massachusetts Dental Care Providers for Better Dental Benefits campaign, which supports the initiative.
"It's really a good piece of legislation," Mr. Monteiro agreed. "It puts patient dollars back in their pockets. And for the times that we're living in right now, with the high cost of inflation, these are very sound policies that need to move forward."
Dr. Tonelli noted that in 2006 Massachusetts became the first state to implement a medical loss ratio, or MLR, which holds medical plans to an 88% standard.
"If medical plans can clear an 88% medical ratio, we feel there's no reason why dental insurers can't hit that 83% number," he said. "If this bill passes, I'm going to have the confidence as a provider that my patients are getting a reasonable deal with their money. And I can't say that right now, which is a little bit frustrating as a provider."
"This is kind of the bellwether for everyone across the country. Eyes are on us," Mr. Monteiro added.
Dr. Tonelli, a 2014 dental school graduate, said the campaign is a great way for new dentists to become involved in advocacy.
"One of the best things we can do is to advocate for policy in state, local and national government," he said. "Try to make sure that your state society is trying to pass bills that are going to be meaningful for dentists and patients alike. I think that is the most important thing. You know, this ballot initiative was really started by one guy who was kind of fed up with the status quo and it's gotten us really far. Now it's just a matter of local dentists taking the baton and hopefully convincing people to support the question."
"This ballot measure puts patient dollars back in patients' pockets," Mr. Monteiro said. "It opens up the insurance companies to be more transparent and accountable and that's all we're looking for."
"There are 5,000-plus dentists that are members of the Massachusetts Dental Society and some 163,000 ADA members across the country," Mr. Tonelli said. "If we can get donations from a significant portion, that's going to make a big difference in the run up to the election."
The ADA has committed $5 million to the Massachusetts Dental Care Providers for Better Dental Benefits campaign and is asking dentists nationwide to consider financially contributing to the campaign. By supporting a "yes" vote on Massachusetts Question 2, the ADA hopes to set a precedent that could herald future change for dental insurance across the country. For more information or to donate directly, visit the campaign website.
To listen to the podcast, visit the Tooth Talk website.