ADA Gold Medal winner who pioneered oral AIDS research dies at 85
John Greenspan, B.D.S., Ph.D., known for identifying hairy leukoplakia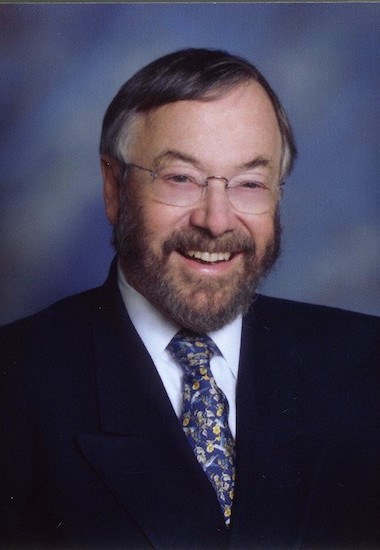 Dr. Greenspan. Photo courtesy of UCSF School of Dentistry.
The winner of the 2012 ADA Gold Medal Award for Excellence in Dental Research, who was known for his research on the oral aspects of HIV/AIDS, died March 31 at the age of 85.
John Greenspan, B.D.S., Ph.D., was a distinguished professor emeritus of oral pathology at the University of California San Francisco School of Dentistry and a past president of the American Association for Dental Research (now the American Association for Dental, Oral, and Craniofacial Research) and International Association for Dental Research.
Dr. Greenspan's work on the relationship between oral health and HIV/AIDS helped establish the field of oral HIV/AIDS research. He and his wife, Deborah Greenspan, B.D.S., D.Sc., a past recipient of the ADA's Norton M. Ross Award for Excellence in Clinical Research, identified the oral condition hairy leukoplakia — typically found in people who are immunocompromised, especially those with HIV/AIDS — and its connection to the Epstein-Barr virus.
Originally from London, Dr. Greenspan is survived by his wife; son, Nick Greenspan; daughter, Louise Greenspan, M.D.; and four grandchildren.
In an ADA News story published in 2012, Dr. Greenspan said he was surprised to learn he was the winner of the Gold Medal Award and happy for HIV/AIDS research to be recognized.
"I must say that I am delighted, actually, and impressed that HIV science, the oral and dental aspects, oral pathology and oral medicine are being recognized," Dr. Greenspan told the ADA News at the time. "What a wonderful way to encourage young and new investigators and clinicians to work in these fields, not to mention showing the public the importance of those areas of our profession and our science."