Temple University dental school celebrates 160 years of educating students in service
School community marks milestone with gala, lectures, awards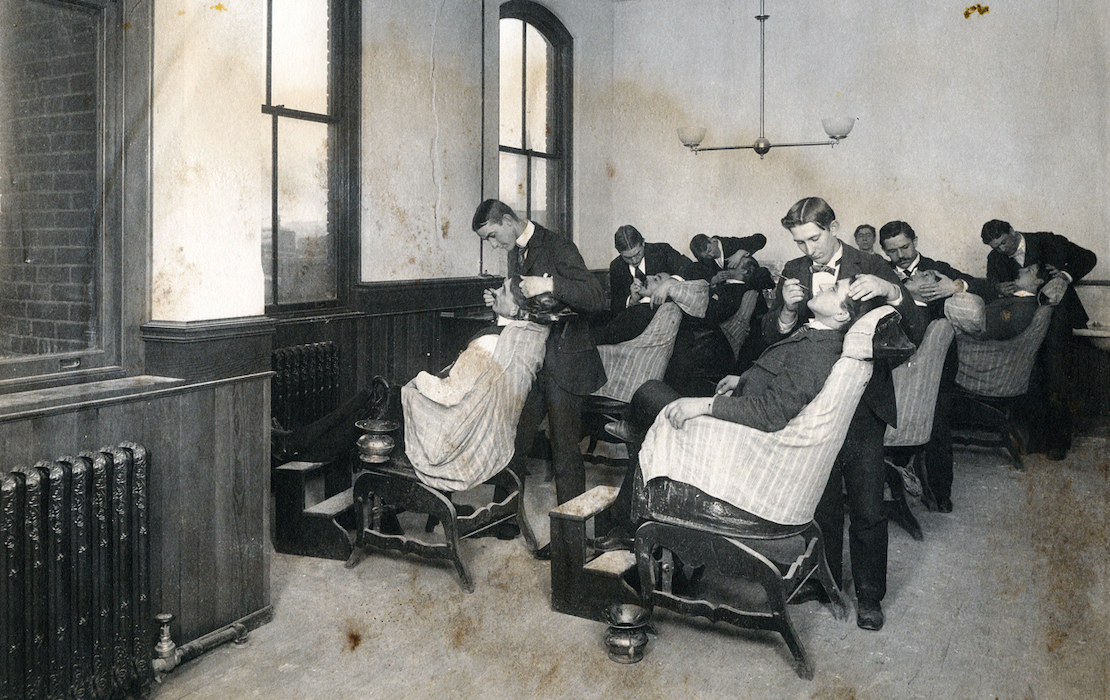 Amid the backdrop of the Civil War, Philadelphia Dental College was founded in 1863 with 11 students. Now part of Temple University, the dental school is celebrating 160 years of educating thousands of dentists who have gone on to practice all over the globe.
The Temple University Maurice H. Kornberg School of Dentistry will mark this milestone with special courses for students and alumni, an alumni association awards luncheon, a gala reception and dinner, and the white coat ceremony for the class of 2025.
"The Kornberg School of Dentistry has played an important role in developing dental education, community service and dental care for the underserved from the Civil War to today," Dean Amid Ismail said. "As we celebrate this important anniversary, I feel the grit and perseverance of the school's founder, Dr. John H. McQuillen, who was able to open a school during a challenging time in this country and accept the first class during the Civil War."
During its long history, the school has demonstrated a commitment to providing dental care to underserved residents in the Philadelphia area, regardless of their age, income level and needs. 
"Temple Dental has a heart that cares for patients and underserved communities," Dr. Ismail said. "That is what makes Temple Dental education unique and experientially valuable to students."
The Kornberg School of Dentistry houses one of the largest dental clinics in the region, where more than 30,000 patients are treated annually. The school's passion to care for the surrounding community also stretches beyond its walls, with satellite clinics in Philadelphia at the William D. Kelley School, a public elementary and middle school, and the KleinLife Clinic for Elderly Patients and Community Members, which is part of a Jewish community center. 
The dental school also promotes the ever-expanding practice of digital dentistry and aims to place its students on the cutting edge of dental technology, including by adding a digital simulation laboratory with haptic units as part of its students' educational experience.
Retired Maj. Gen. Ronald Silverman, who graduated from the Kornberg School of Dentistry in 1972 before becoming an Army dentist and starting a private dental practice, said he appreciates the changes he has witnessed to the school, including its increased use of technology and the growing diversity of its student body.
"This diversity adds to the students' education and gives them an opportunity to live and work with individuals who are probably different from where they grew up," said Dr. Silverman, who is the president of the Kornberg School of Dentistry Alumni Association. "This will make them better leaders in their community as well as dental providers."
In his role as alumni president, Dr. Silverman's goal is to energize other alumni to get involved with the school, including by organizing alumni clubs in cities that are located outside the Philadelphia area. 
"I would like to see alumni become involved with the students of the school, even if it means just being available to answer questions about dental practice," he said. 
Abigail Goldstein, a second-year dental student, is a current student leader at the school, serving as the vice president of her class.
A highlight of her dental school experience has been the support she regularly receives from faculty members and upperclassman dental students.
"While I have not started my clinical education yet, every day I step foot through the doors, I know I will learn something that will allow me to become a better clinician," Ms. Goldstein said. "Amongst the countless hours I have spent in our preclinical lab, there are always several faculty members awaiting students who request advice."
While the dental school and its leaders, students and alumni are enjoying its 160th anniversary celebrations, Dr. Ismail is also looking ahead to the next 160 years.
"Some of our goals are expanding patient care coverage in the region and addressing access to dental care in rural and urban areas, developing continuous collaboration and integration of general and oral health care, and continuing to develop pragmatic and outcome-focused research," he said.
Learn more about the Kornberg School of Dentistry at  dentistry.temple.edu .
Editor's note: This is the first installment in an ADA News series highlighting dental schools.