HPI survey shows general dentist income declines due to rising expenses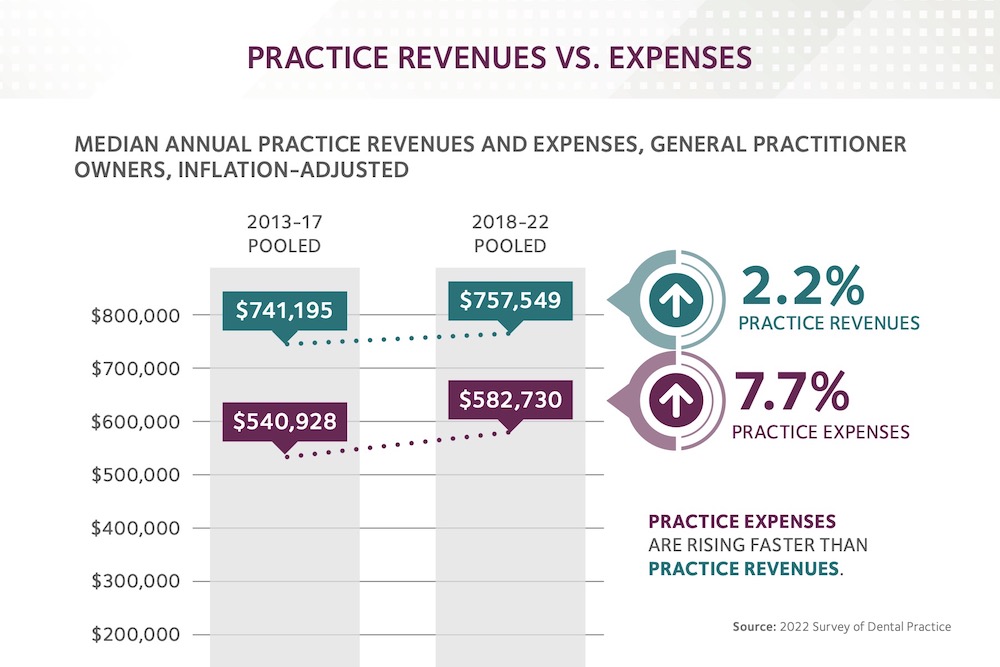 After an increase in 2021 as dentistry recovered from the COVID-19 pandemic, the annual average net income of general dentists in private practice declined 7% in 2022, due in part to increasing practice expenses, according to data from the ADA Survey of Dental Practice.
Over the past decade, practice revenues increased by 2.2% while practice expenses increased by 7.7%.
General dentists also reported working 4.5% more hours in 2022 compared with the pre-pandemic average, roughly equivalent to 1.5 more hours worked per week. In 2021 and 2022, 37-38% of general dentists also reported that they were too busy to treat all people requesting appointments or were overworked — an all-time high for the annual survey.
Taken together, the latest data show that general practitioner dentists are busier than ever and are working longer hours post pandemic. At the same time, the data suggest continued "margin compression" in the dental sector as revenues stagnate and expenses keep rising.
To see the latest Survey of Dental Practice report and a recording of the key messages, visit ADA.org.