New Dentist News launches new website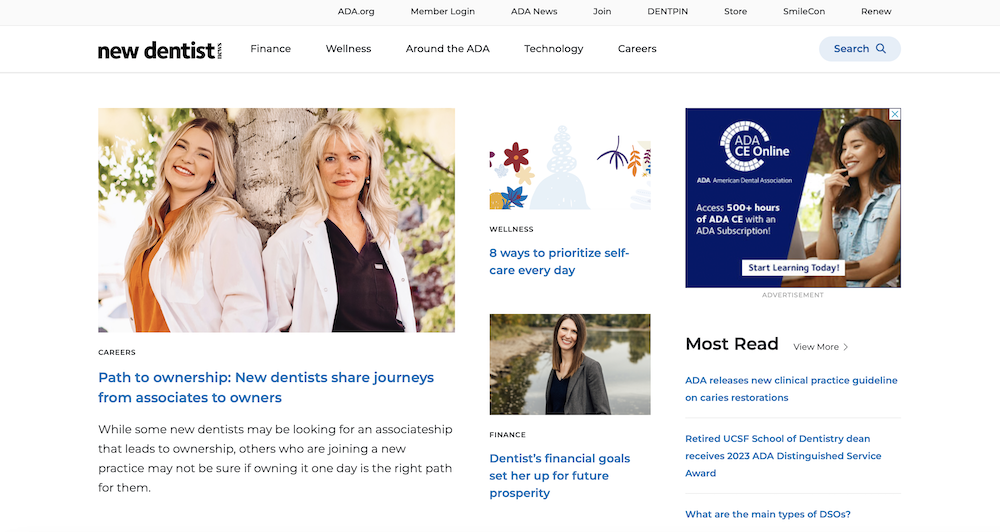 The New Dentist News has a dynamic new website filled with the latest stories and resources geared toward younger dentists.
Available at adanews.ada.org/new-dentist, the website is easily searchable by the following popular categories: finance, wellness, technology, careers and around the ADA. It also displays recommended content and indicates which stories are the most read by users.
Readers can search for past stories in the New Dentist News archive and view print issues from the last few years. The website also includes a link to the New Dentist blog, where new dentists can share their thoughts on the subjects that matter most to them and learn from others who are in the early stages of their career.