Second patient dies from CDC-identified outbreak of TB cases linked to viable bone matrix
Total of 36 people had medical or dental procedures using tainted product lot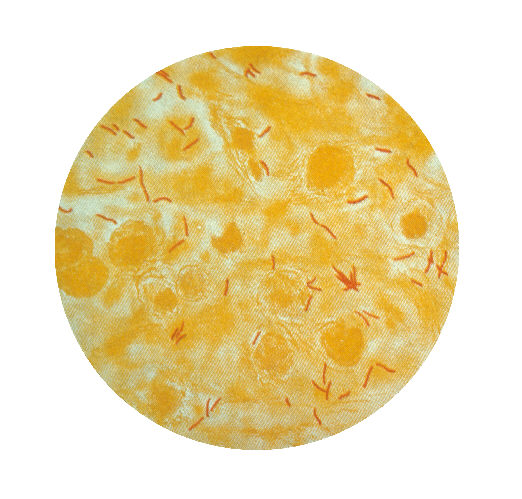 A second patient has died from tainted viable bone matrix material linked to a single product lot used in medical and dental procedures, according to the Centers for Disease Control and Prevention. 
The product is FiberCel Fiber Viable Bone Matrix, manufactured by Aziyo Biologics, who sent a voluntary recall notice for this product on July 13. 
The CDC has been alerting health care providers across the nation about tuberculosis disease cases associated with that material.
Shipments of this product lot were sent to 13 facilities in seven states — California, Louisiana, Michigan, New York, Oregon, Texas, and Virginia — between Feb. 27 and June 20. A total of 36 people had medical or dental procedures using product from this lot, according to a CDC news release.
According to the CDC, all patients, facilities, and states involved have been contacted, and all unused units of this product lot have been removed from inventory and will not be used. 
The CDC and Food and Drug Administration are working with state and local health departments, hospitals, surgical centers and dental offices in the affected states to ensure patients are rapidly evaluated and treated, prevent further patient harm and determine if additional measures can be taken to prevent similar outbreaks in the future. 
TB is caused by a bacterium called Mycobacterium tuberculosisand can cause severe disease and death if untreated.
U.S. House Rep. Debbie Dingell, D-Mich., wrote an Aug. 17 letter to the U.S. Food and Drug Administration CDC expressing her concern about the potential outbreak after a Michigan patient, who had recently undergone a surgical procedure and received Aziyo Biologic's bone repair product, died.
The patient had no other possible way of contracting tuberculosis, and the primary site of infection was the site of the ViBone Moldable insertion, Rep. Dingell said.
"No family should have to grieve the loss of a loved one due to a preventable death," she wrote. "I look forward to working with you to strengthen the regulation of human tissue implantation to ensure these outbreaks do not continue. We must ensure that our laws and regulations are strong enough to prevent this from happening again."
The CDC recommends that hospitals and dental offices should work to identify any health care personnel who may have been exposed to Mycobacterium tuberculosis during patient surgery or during patient care.
Providers are urged to report adverse patient outcomes to FDA's MedWatch Adverse Event Reporting program.
For more information on TB visit: cdc.gov/tb.