ADA urges CMS to improve Medicare Advantage plans for dental consumers
Comments focus on data collection, marketing transparency, quality improvement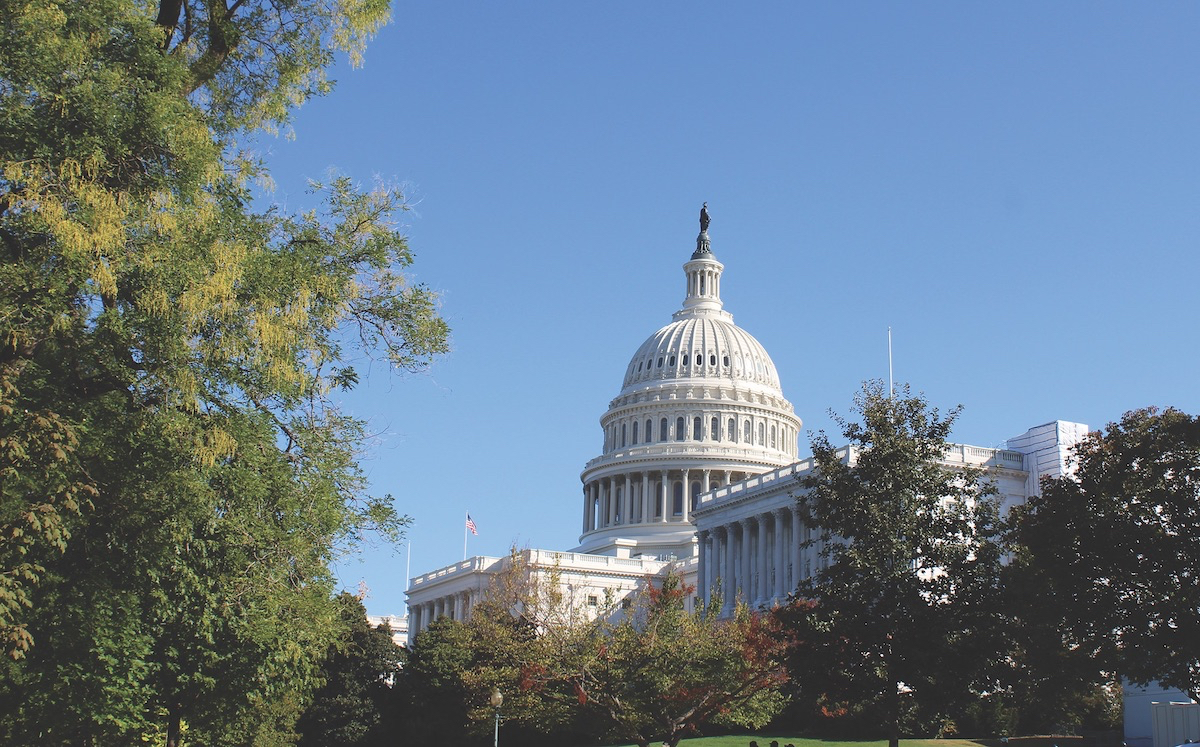 The American Dental Association is asking the Centers for Medicare and Medicaid Services to improve Medicare Advantage plans by making it easier for consumers to understand and compare covered benefits across plans.
In comments filed Feb. 13 in response to a proposed rule from the agency, ADA President George R. Shepley, D.D.S., and Executive Director Raymond A. Cohlmia, D.D.S., focused on the following areas: data collection, transparency in marketing and quality improvement.
Data collection
The ADA said that since about half of all Medicare beneficiaries are currently enrolled in Medicare Advantage — known as MA — it is important to know more about the plans' supplemental benefits, especially dental benefits. The Association urged CMS to collect and analyze data on supplemental benefits for lower income enrollees to improve oral health equity and said it is "critical" for CMS to analyze data on these benefits, including looking at enrollees by ages, race and ethnicity, education and income, included coverage, and what benefits are being utilized.
"These are important data points for determining how to best advance oral health equity for MA beneficiaries," Drs. Shepley and Cohlmia wrote.
In addition to collecting data from the Medicare Current Beneficiary Survey, the ADA also recommended CMS require MA plan administrators to report on metrics pertaining to beneficiary enrollment and utilization of dental services such as:
Total number of beneficiaries.
The number of beneficiaries with a dental claim in a plan year.
Cost sharing.
Applicable measures for the older adult population from the Dental Quality Alliance.
"The ADA is aware that enrollment in MA plans is expanding and more specifically that a high percentage of Part C plan beneficiaries have access to some kind of dental benefit," Drs. Shepley and Cohlmia said. "However the range of services covered with these plans appears to widely differ with some plans covering only a preventive benefit and others offering a more comprehensive benefit. The ADA does not have data to quantify how many enrollees are getting the different types of dental benefits, and requests that CMS collect that data."
MA marketing
Regarding proposed changes to help consumers during the enrollment process, the ADA said it supports establishing more transparency standards in marketing MA plans. This includes:
Not allowing MA organizations to engage in marketing that advertises benefits that are not available to beneficiaries in the service area where the marketing appears unless unavoidable in a local market.
Prohibiting marketing unless the names of the MA organizations that offer the benefits are clearly identified.
Prohibiting MA organizations from marketing any products or plans, benefits or costs unless the MA organization is identified in the material.
Prohibiting MA organizations from including information about savings available to potential enrollees that are based on a comparison of typical expenses borne by uninsured individuals, unpaid costs of dually-eligible beneficiaries, or other unrealized costs of Medicare beneficiaries.
Annually requiring each MA organization to provide the opt-out information in writing to all its enrollees, regardless of plan intention to contact.
When discussing the TV commercials on MA, the ADA said the "misleading advertising" can be particularly confusing in regards to the supplemental dental benefits offered by the plans. The Association also noted language from the CMS proposed rule that states the commercials "can sometimes advertise up to $2,500 in dental benefits, when the plans available to the beneficiary only have a $500 dental benefit. Beneficiaries need and deserve transparency regarding dental benefits and plan design for their MA plan, including the total amount of the benefit per year, the services covered, frequency limitations, and more."
The ADA also said it is willing to support efforts to define a standardized form to display a summary of benefits during the enrollment process as well as collaborating with stakeholders in overall supporting general transparency in coverage requirements for enrollees.
Quality improvement
In regards to improving the quality of MA plans, the ADA would like Part C plans offering dental as a supplemental benefit to publicly report some standardized quality measures.
"We believe this aligns with CMS' proposals on quality improvement by requiring MA organizations to incorporate one or more activities into their overall quality improvement program that reduce disparities in health and health care among their enrollees," Drs. Shepley and Cohlmia wrote.
Follow all of the ADA's advocacy issues at ADA.org/Advocacy .