Gallup Indian Medical Center holds first GKAS event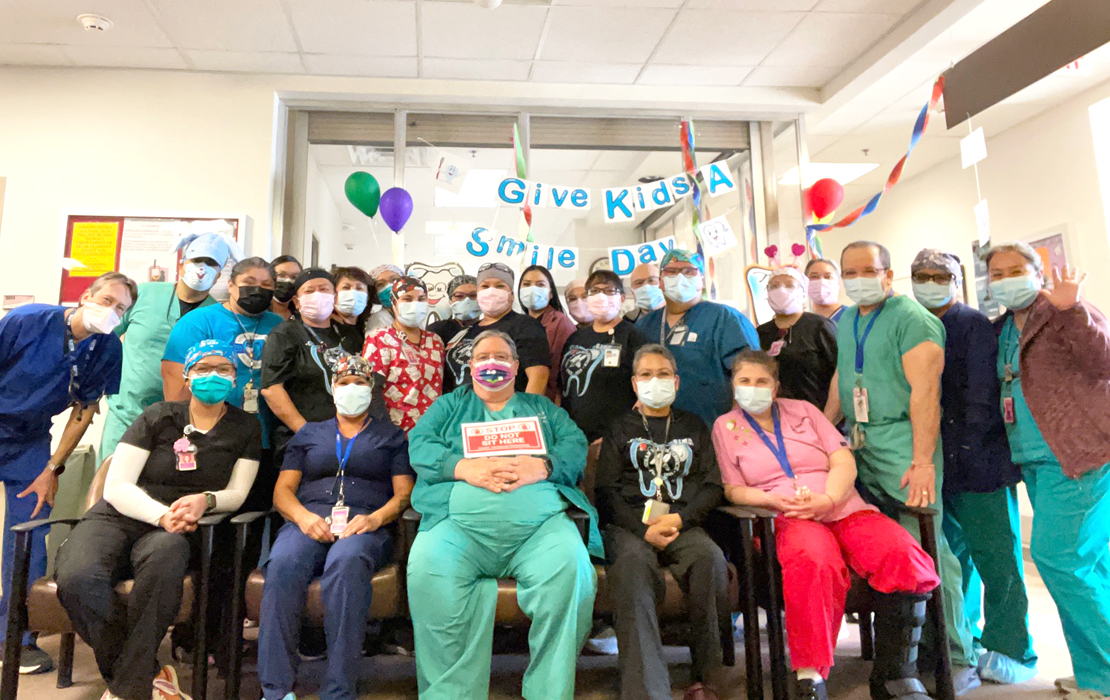 The Gallup Indian Medical Center in Gallup, New Mexico, held its first Give Kids A Smile event on Feb. 2.
During the event, more than 40 children ages 6 months to 12 years received dental screenings, cleanings and sealants. The Gallup Indian Medical Center dental team also scheduled follow-up appointments for children who had urgent dental needs.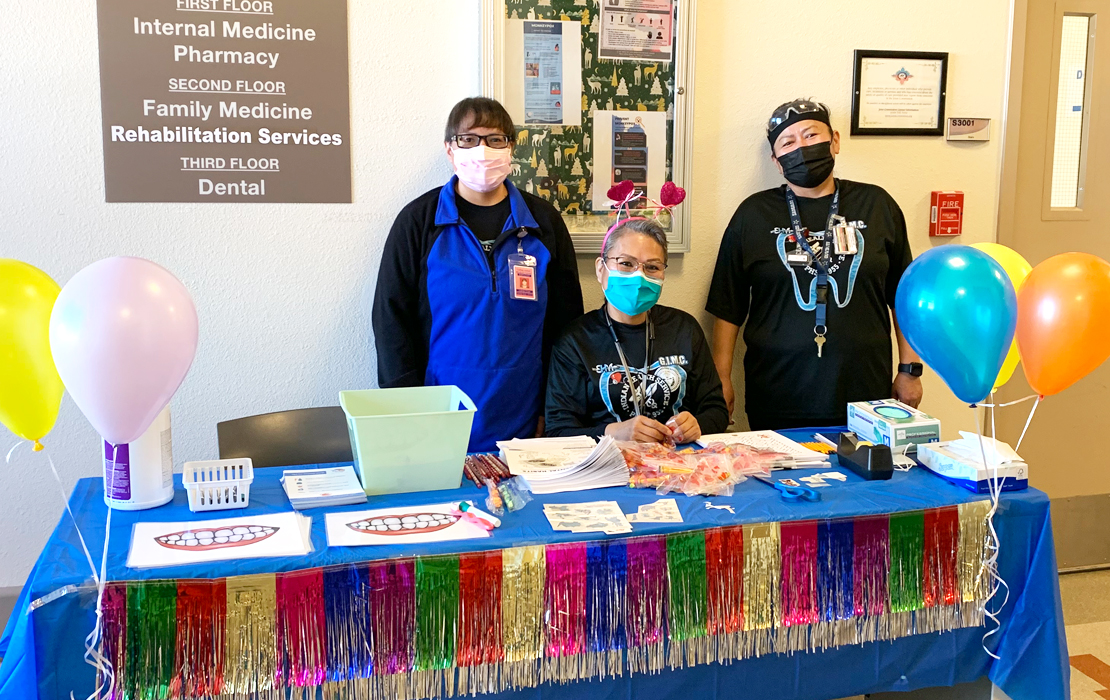 "Everyone we saw established the Gallup Indian Medical Center as their dental home, which was one of the goals of our event," according to Tamana Begay, D.D.S., deputy dental program director.
"It was wonderful to see our dental staff get excited about this event for the children in the community," Dr. Begay said. "We are already looking forward to next year's event, where we hope to double the number of participants — and of course have more fun!"
The Gallup Indian Medical Center is one of 92 Indian Health Service sites planning to hold a GKAS event this year. It's also the fourth year overall that IHS has participated in GKAS, allowing oral health professionals and Native communities to work together to support healthy smiles for American Indian and Alaska Native children. From 2020 to 2022, the IHS has held more than 300 GKAS events, producing approximately $2.7 million in dental services for more than 34,000 children. In 2023, IHS events are expected to serve more than 20,000 children.
Give Kids A Smile is the signature access to care program of the ADA Foundation. The national program is sponsored by Henry Schein and Colgate. For more information about the program, visit ADAFoundation.org/GKAS .