Howard celebrates Give Kids A Smile
Dental school opens doors to migrant children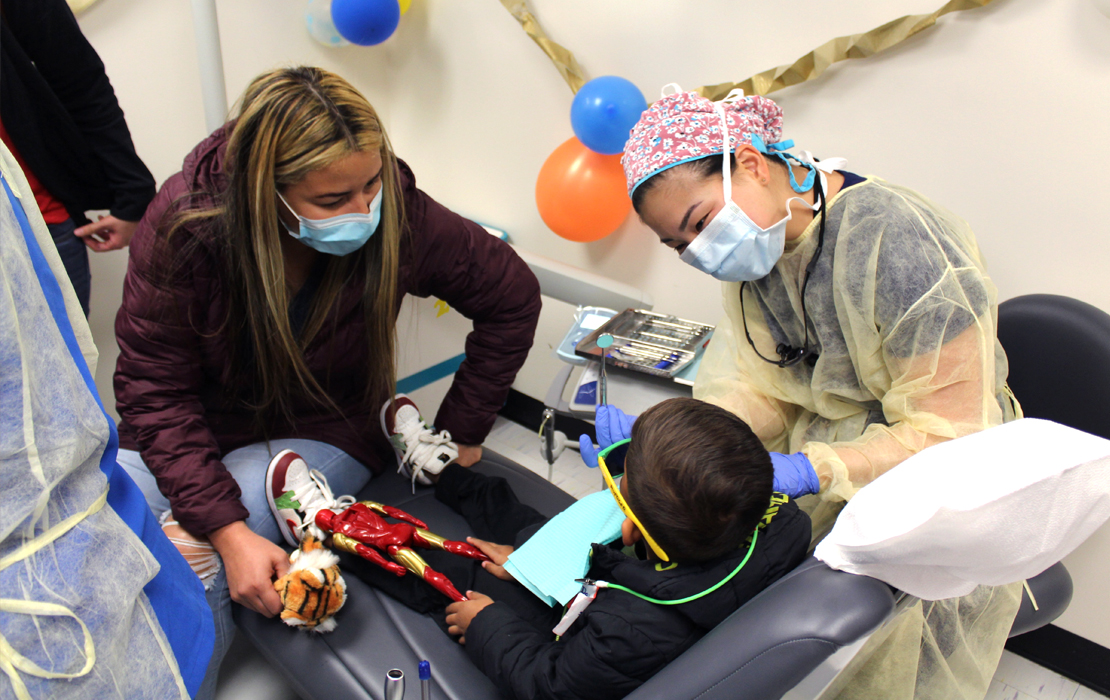 All Give Kids A Smile events at the Howard University College of Dentistry are special, but this year was especially touching when the school opened its doors to more than 90 migrant children in the D.C. area.
Jose Garcia, D.D.S., a second-year pediatric dental resident at Howard, was one of the coordinators of this year's event. It was his idea to provide dental care to the migrant children after volunteering with a local mutual aid group.
"I was seeing so many kids with dental pain who needed to get looked at," said Dr. Garcia, who received his dental degree from Howard in 2019. "That's where I got the idea of trying to see if we could find a way to help them at the dental school."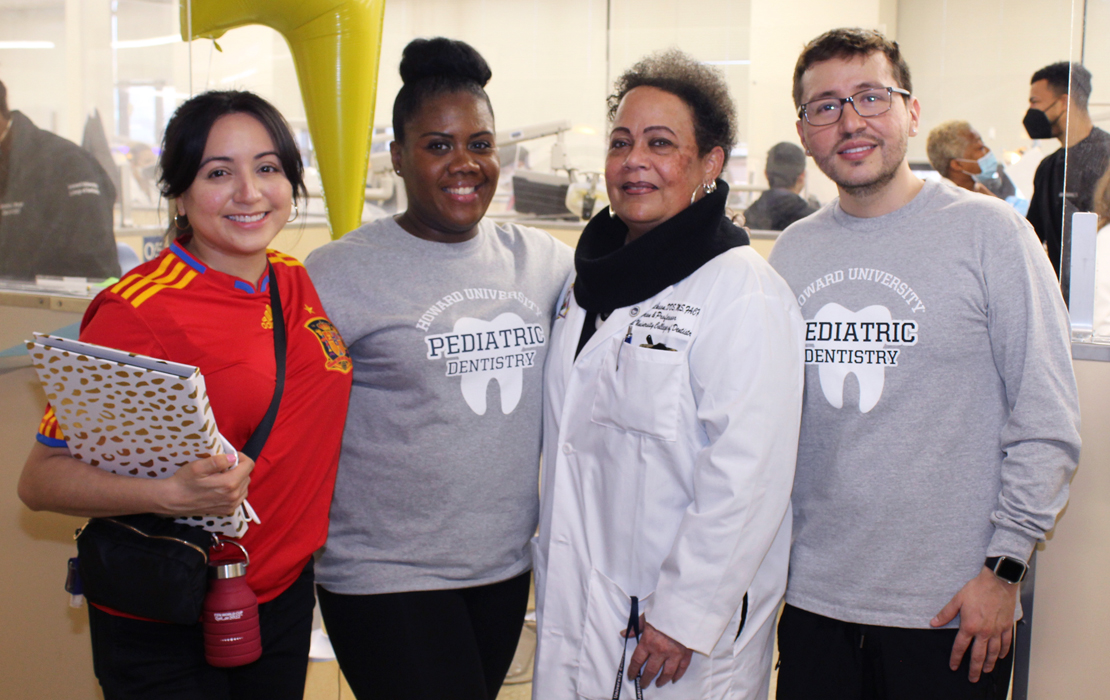 LaToya Barham, D.D.S., who oversees the school's pediatric dental residency program, was thrilled to be able to dedicate this year's event.
"When I found out that he was volunteering on his own and helping these families,it actually gave me chills because nobody told him to go volunteer," said Dr. Barham. "He did this on his own time, and I love that. I love that servant heart."
During the Feb. 11 event, dental residents, dental students and dental hygiene students — all supervised by faculty — performed cleanings, fluoride treatments, sealants, extractions, restorative treatments and orthodontic consults on 95 children ranging in age from 9 months to 17. The event also featured volunteer pediatric dentists, general dentists, dental hygienists and orthodontists from community partners such as Spanish Catholic Charities and the D.C. Chapter of the American Academy of Pediatric Dentistry, and there were also translators available for the patients. Henry Schein and Colgate, the national sponsors of Give Kids A Smile, donated oral health product kits for this program.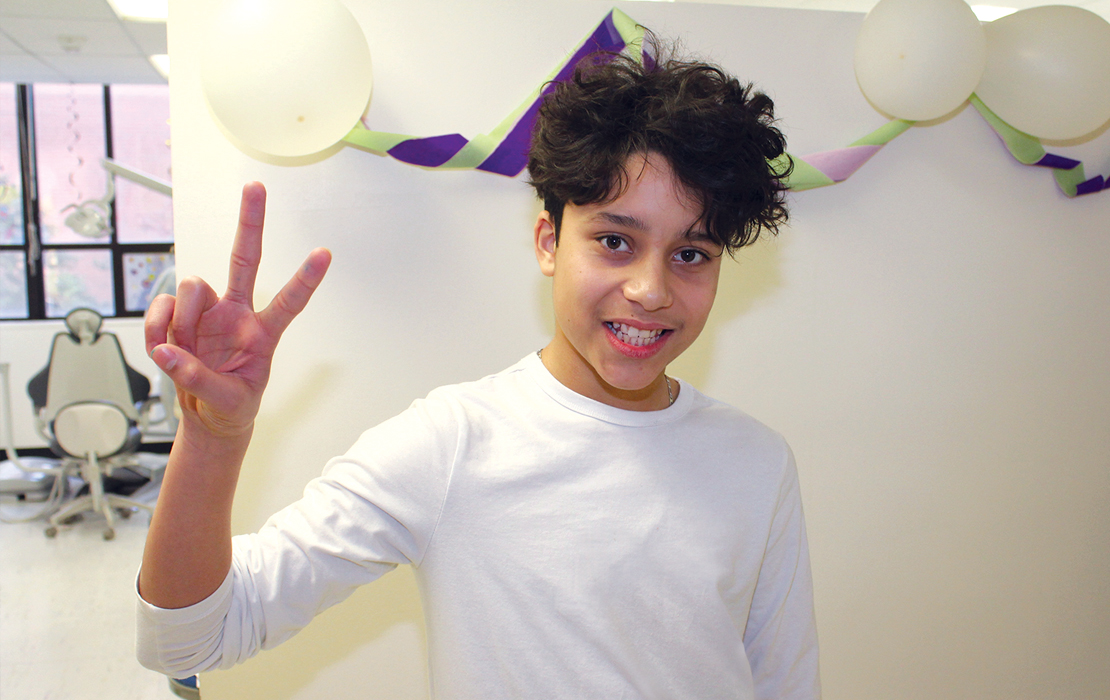 "The Howard College of Dentistry is very focused on giving back to the community and this year, we were notified about a group of [people] who were in need, and this was an opportunity to reach out to bring them into the college," said Andrea Jackson, D.D.S., dean, Howard University College of Dentistry. "It turned out to be a wonderful way to give back and treat people who really need the care and who have been underserved … We hope we can continue to treat them."
The day was also personally meaningful for Dr. Garcia. For the last eight months he has volunteered with the mutual aid group whenever he can find the time. Often, he goes early in the morning to help meet the buses, which arrive regularly from Texas. He has witnessed myriad dental problems along the way.
"What these children and migrant families are going through is the very definition of people who are in need," said Dr. Garcia, whose own family immigrated to the U.S. from Ecuador when he was an infant. "Their journeys can take months and by the time they arrive here in the U.S., they've had very limited or no access to dental care. It's definitely something people should be aware of."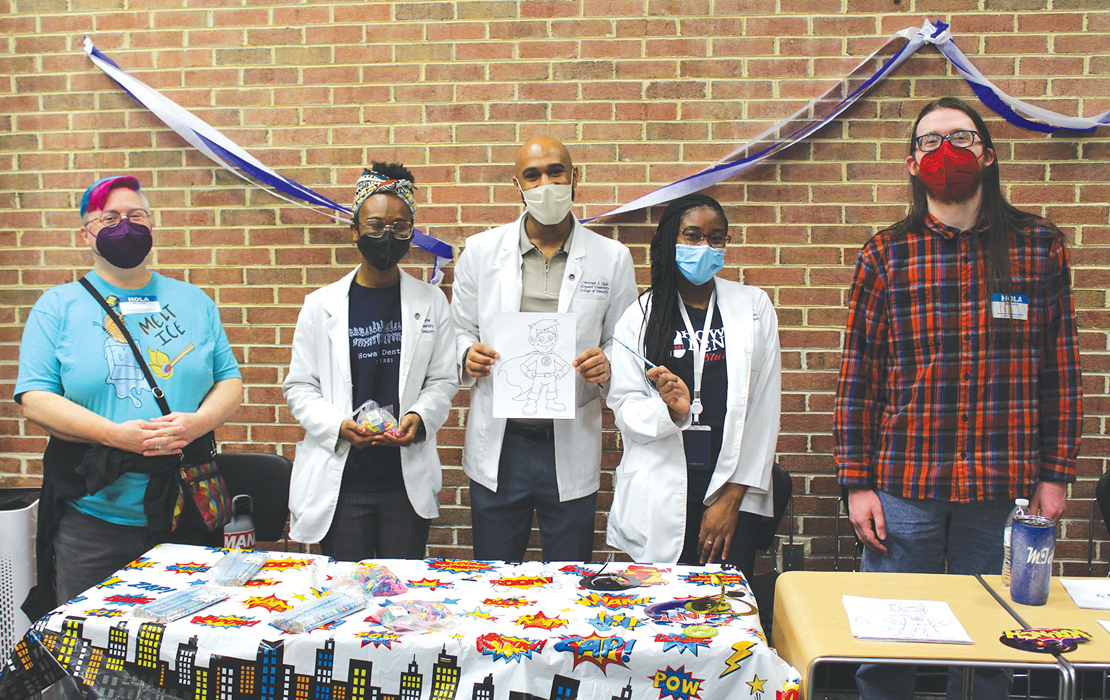 In addition to attending Howard for dental school, Dr. Garcia also went to Howard for his undergraduate degree in dental hygiene. He said the mentors he met along the way encouraged him to continue his education and become a dentist.
"Howard is a big part of me," he said. "I never aspired to be where I'm at now. I'm very fortunate to be surrounded by wonderful people like Dr. Barham, Dr. Donna Grant-Mills and all the attendings who have helped me grow into who I am now. Without their support and encouragement, it would not be possible."
"This is what makes this so special this year," said Dr. Barham of Dr. Garcia. "Not only do we get to see the smiles from the service that we're giving to the children, but I also get to see the leadership from my resident who's about to graduate and go out into the community. That really made my heart swell. I love to see that we are cultivating new voices for those who don't have voices. That's what makes this year extra, extra, extra special."
GKAS is celebrated nationally in February during National Children's Dental Health Month and events also take place throughout the year.
Give Kids A Smile is the signature access to care program of the ADA Foundation. For more information about the program, visit ADAFoundation.org/GKAS .