Systematic review finds general equivalence among restorative materials
ADA developing guideline on restorative caries treatments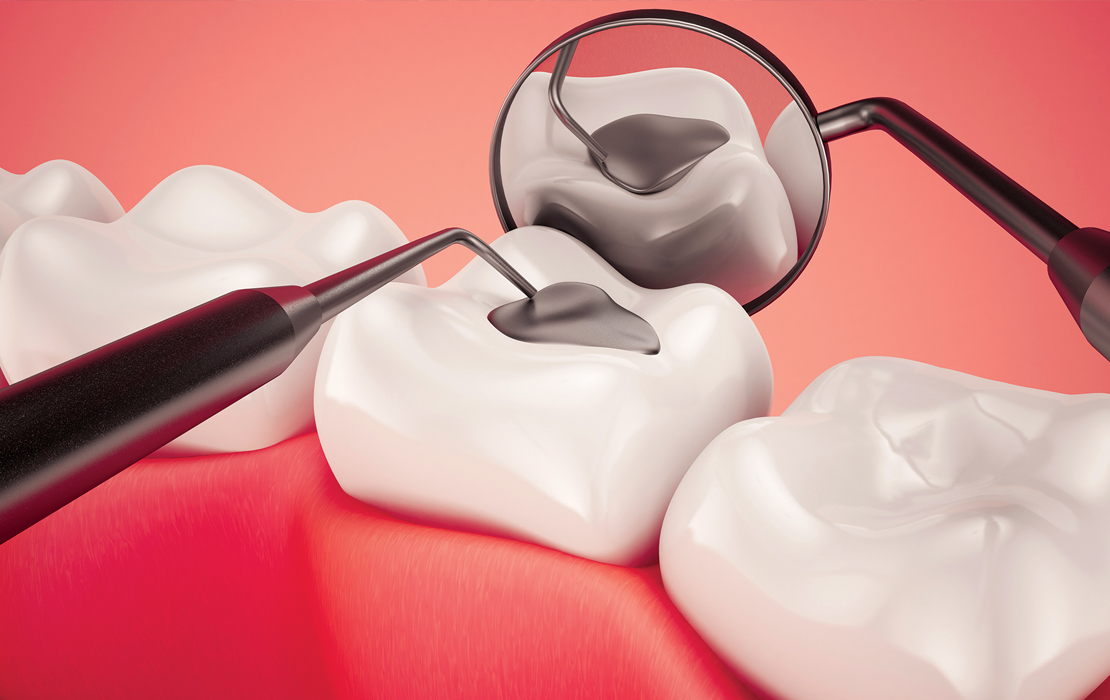 A systematic review by the ADA Science & Research Institute found a lack of clinically important differences among direct restorative materials.
The review of 38 studies covered amalgam, resin composite, compomer, conventional glass ionomer cement, resin-modified glass ionomer cement and preformed metal crowns. The studies evaluated clinical and patient-focused outcomes — such as caries progression, restoration longevity and patient satisfaction — from Class I and II restorations on primary teeth and Class I, II, III and V and root surface restorations on permanent teeth.
The review found each of the included materials may provide both increased and decreased risks of experiencing unacceptable outcomes. Because the studies were limited by small sample sizes, the review's authors pointed to the need for more robust studies. They also suggested dentists should consider nonclinical factors when deciding which restorative material to use.
"Larger studies with longer follow-up periods are needed to assess the long-term effectiveness of direct restorative materials with higher certainty," said Vineet Dhar, B.D.S., Ph.D., one of the review's authors and chair of the ADA Council on Scientific Affairs' Clinical Excellence Subcommittee. "Clinical decision-making should not only be limited to the effectiveness of interventions but also consider factors such as harms associated with the interventions, cost, patients' values and preferences, acceptability of interventions by stakeholders, and feasibility."
The review, published in the February issue of The Journal of the American Dental Association, is part of an effort by the ADA to develop guidelines related to caries management. It has helped inform a guideline on which direct restorative materials and caries removal approaches to use for primary and permanent teeth, expected to be published this year.
To learn more about the guideline, visit ADA.org/restorative . To read the full systematic review, go to JADA.ADA.org .