February JADA highlights experiences of Black dentists
Other articles examine social determinants of health, dentistry's income gap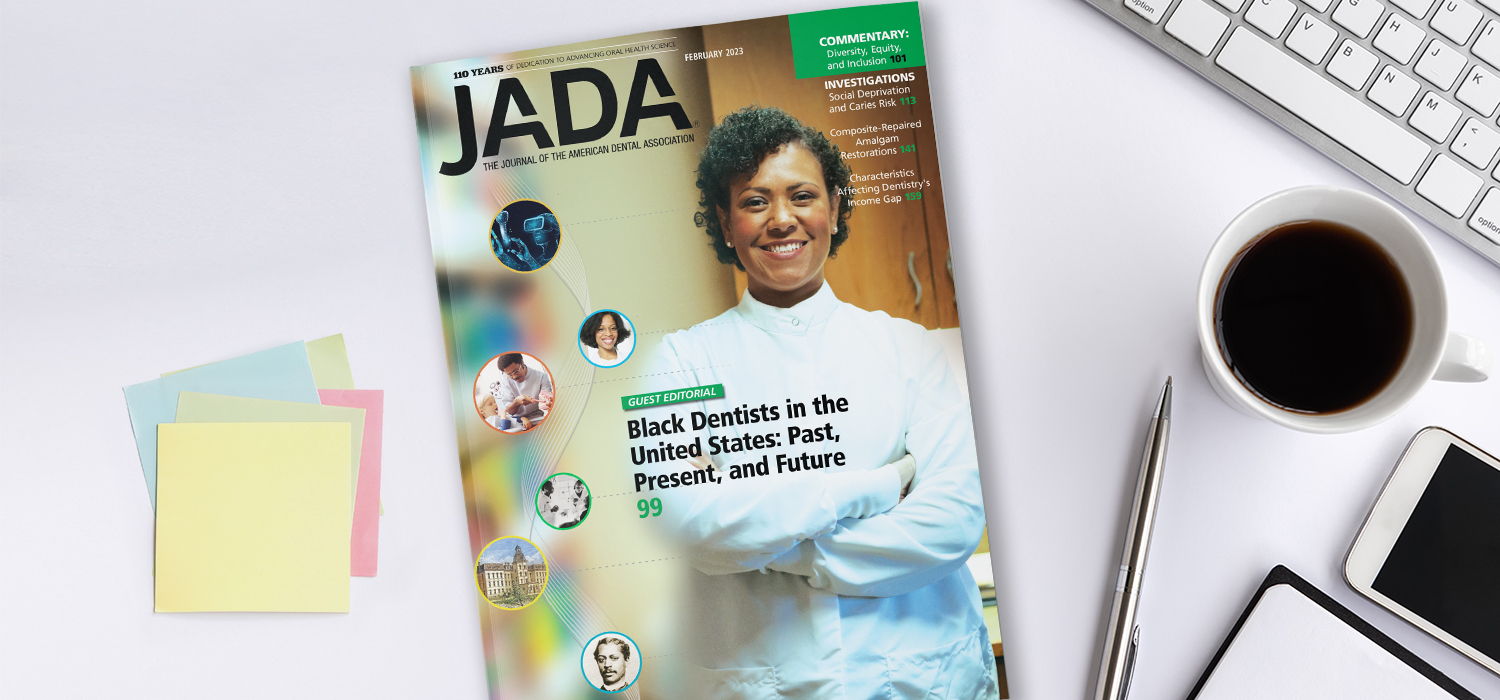 In 2020, Black dentists made up 3.8% of U.S. dentists while Black people accounted for 12.4% of the overall population, a disconnect highlighted by a guest editorial published in the February issue of The Journal of the American Dental Association.
"'We Have Come': 110 Years of Black Dentists in the United States," the issue's cover story, was written in light of JADA's 110th anniversary by Eleanor Fleming, Ph.D., D.D.S., member of the JADA Editorial Board and assistant dean for equity, diversity and inclusion and clinical associate professor at the University of Maryland School of Dentistry, and Dennis A. Mitchell, D.D.S., executive vice president for university life, senior vice provost for faculty advancement and professor of dental medicine at Columbia University Irving Medical Center.
"As the American Dental Association celebrates this important anniversary of its journal, it is important to reflect on the experiences of Black dentists during this time frame," the authors said in the guest editorial. "This editorial focuses on the experiences of Black dentists not to the exclusion of other historically and contemporarily minoritized dentists, but to elevate a legacy of dentists that is rooted in the 1869 graduation of Robert Tanner Freeman, the first known person of African descent to graduate from a dental school in the United States."
The editorial spotlights notable Black dentists and points to the need for more allies.
"To be sure, allyship involves standing against racism at all levels at which it exists and calling out racism and bigotry, whenever and wherever it exists," the authors said.
Other articles in the February issue of JADA discuss social deprivation and caries risk, composite-repaired amalgam restorations, and characteristics affecting dentistry's income gap.
Every month, JADA articles are published online at JADA.ADA.org in advance of the print publication.