Should I join a DSO?
Dental support organizations offer opportunities, nonclinical support for dentists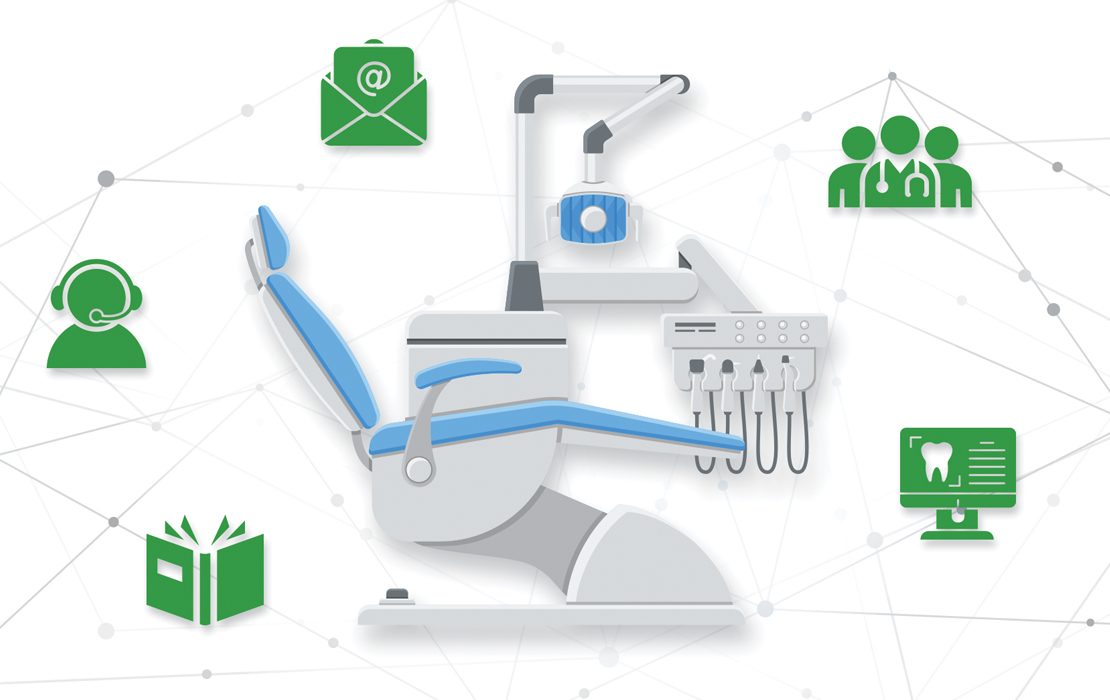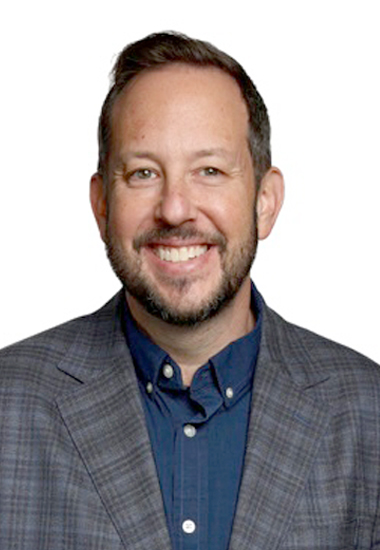 Dr. Lesansky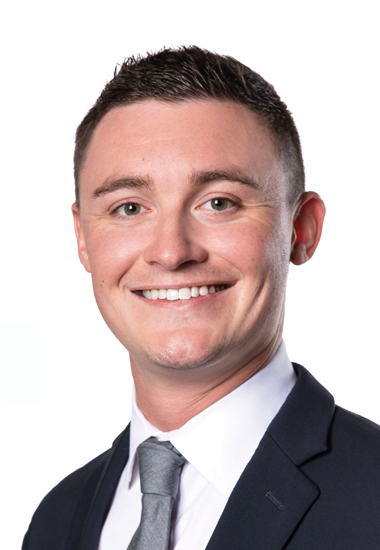 Dr. Clements
Should I join a dental support organization? That's question facing many dentists at different stages of their careers.
Dental support organizations — commonly known as DSOs — are entities that offer administrative, marketing and nonclinical support to dental practices. There are many different examples of DSOs that, in turn, support many different types of dental practices. As solo dental practices become less common, the ADA Health PolicyInstitute estimates that more dentists will gravitate toward group practices. In research published last year, HPI  found more than 10% of all dentists were affiliated with a DSO.
But are they right for you?
The ADA talked to two dentists, one who has been out of dental school for more than 20 years, and another who has been out for just over five years. These are their stories.
Focusing on the clinical
David Lesansky, D.M.D., is part of University Dental Associates, a multi-specialty dental group practice in North Carolina. The DSO supports more than 30 dentists, but Dr. Lesansky practices in a two-doctor office that he describes as being a "very typical general practitioner setting" with five dental team members.
"This model works for me because I have never enjoyed the business aspects of dentistry," he said. "I love the clinical aspects and like my time to be focused there. As a dentist working in a DSO environment, I get to focus my time caring for my patients without having the constant stress and worry relating to staffing, payroll, leases, vendors, etc."
Prior to joining University Dental Associates, Dr. Lesansky worked in several different practice modalities, including public health and a solo private practice. At the Florida community health care clinic, he found he loved working with underprivileged patients and giving back. He also enjoyed receiving a regular salary regardless of production or collections. Being a solo owner of a private practice was his least favorite practice type due to spending precious time worrying about business issues.
"I felt as if most of my time was taken up worrying about business issues leaving my brain very little time to enjoy the interactions with my patients," he said. "Not only that but starting my own practice as I did was even more stressful because there are a lot of expenses going out the door and not a lot of income coming in the early stages. I quickly grew fatigued and burned out on the ownership aspects and joined a DSO model practice."
He joined his first DSO as a "pure associate dentist" which gave him the freedom to focus 100% on patients like he wanted but made him long for the ability to have autonomy on how the practice ran. He ended up transitioning from that model to being an associate in a DSO private practice setting.
"This was rewarding because I did have more say and more autonomy without the direct pressures of business ownership," he said.
Not long after joining, he was approached about buying into the office as a partner. But even though it was a well-established and busy practice, the thought of once again having to manage business aspects didn't appeal. He started exploring other avenues and that's where he found University Dental Associates.
After being hired by UDA as an associate in 2010, he bought into the group as an owner partner two years later and has been there ever since.
"Our model is owned 100% by the doctor group," he said. "The DSO supports our business side with support for payroll, vendors, etc., and all clinical aspects are purely run by the doctor group."
He called it the best of both worlds.
"I get to spend my days practicing dentistry like I love to do, and I also have the autonomy to schedule how I want, use the labs I want, use the materials I want. I have found this to be my most enjoyable and rewarding practice modality without a doubt which is why I have stayed for 13 years."
Practice model is less isolating
Other advantages of working at a DSO may include the salary, benefit packages, possibility of equity, and continuing education opportunities.
Logan Clements, D.D.S., a new dentist who graduated from the University of Detroit Mercy School of Dentistry in 2017, said he has enjoyed the camaraderie and mentoring aspects of working with other dentists at his DSO.
Dr. Clements is an associate dentist at Community Shores Dentistry, a small group practice in Norton Shores, Michigan. The practice is part of Gen4 Dental Partners, a DSO headquartered in Tempe, Arizona.
After finishing school, Dr. Clements set his sights on purchasing a dental practice. He began by working at a private practice in Central Michigan, where he worked for a dentist who was preparing to retire. He seriously considered buying the practice himself when he realized he wasn't sure he wanted to settle there for the rest of his career.
"I kind of had this 'aha' moment where I realized that I didn't want to hold myself to 25 or 30 years in one place," he said. "I'm a pretty social person, so it would've been more isolating to stay in that single doctor office, I think, than anything else."
"I love that doc. We're still friends, and we didn't have any sort of fallout when I said, 'Hey, I don't think I could buy your office. He was like, 'I get it.' And then he sold it six or 12 months later." Dr. Clements began looking into joining a group practice and moved to one on the western side of the state. The practice was eventually bought by Gen4 a few years later.
"I instantly realized that these people were here to help reshape the dental landscape and to support," he said.
"For me, I was kind of dumbfounded. I'm like, I can't believe somebody hasn't figured out like a middle ground, you have great doctors that maybe don't want to own an office right now or maybe ever. How come you can't have something that meets in the middle and say, 'We want to have great doctors, but we also want them to have autonomy?' And in this case with Gen4, I'm able to also grow financially with them."
He also noted that Gen4 has a program for doctors called Pathway To Partnership, where employee dentists are able to earn equity.
"It's been amazing. I'm just grateful that somebody figured it out. That you can work as a dentist, and there's opportunities for growth and leadership if you desire and you can partner financially if that's something that you know you want to do and still keep your autonomy," he said. "We're not ops driven, we're doctor driven, and they really hold true to that."
Like many dentists, he also enjoys that Gen4 handles the business aspects of the practice, such as hiring.
"I feel like I'm part of the right team. I'm proud to say I work for Gen4. For anybody hearing my story, I would say if you are going to join a DSO, stay open-minded and find somebody that aligns with your ethics and values in this rapidly changing dental market. There's a lot of different options, but you don't have to sell yourself short to have some of those freedoms as a dentist, that there are good groups out there that are emerging. And I think truthfully, Gen4 is going to change the landscape of what the standard is for a DSO."
Want more information about becoming a DSO-supported dentist? The ADA fact sheets, Business Services Agreements with DSOs: What Every Dentist Should Know  and Compensation as an Employee or Associate Dentist , are free and available for ADA members.
The ADA also provides additional resources for dentists to assist them in their careers. To download all resources, visit ADA.org/Practice .