DSO conference draws Association leaders
ADA executive director discusses need for collaboration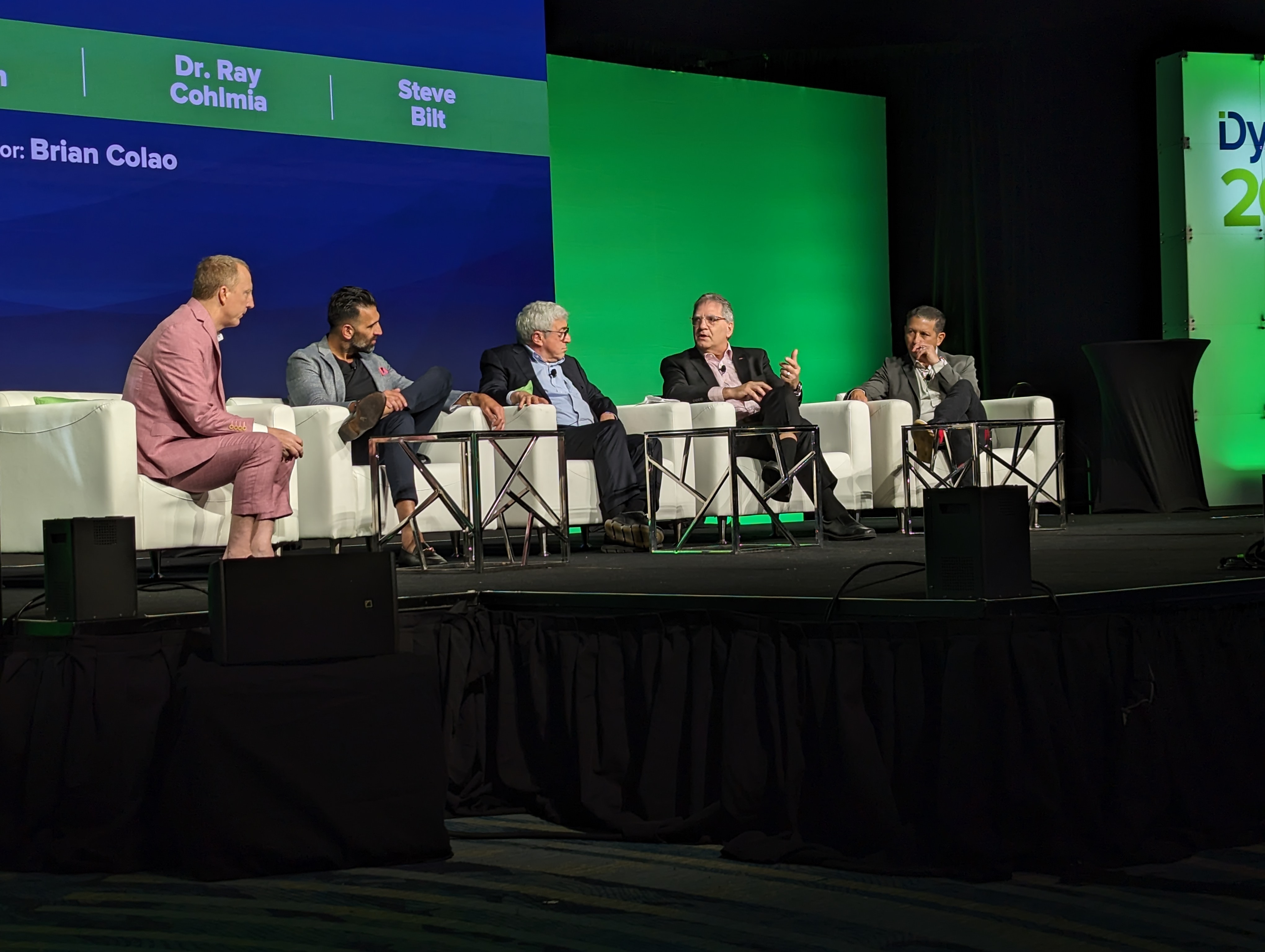 The ADA is here for all dentists.
That's the message ADA Executive Director Raymond A. Cohlmia conveyed to the attendees at the Dykema Definitive Conference for DSOs July 19-21. For the first time in the event's 10-year history, the ADA had a strong presence at the conference.
Dr. Cohlmia served on a panel titled "Industry Perspectives from Industry Leaders," where he discussed how the Association and dental support organizations can work together to support the profession. Other panelists included Guy Amini, president of dentalcorp; Stan Bergman, chairman of the board and CEO of Henry Schein; and Steve Bilt, CEO of Smile Brands. Brian Colao, director of the Dykema DSO Industry Group, served as moderator.
"When you look at the DSOs and where they're going … it's going to continue to grow," Dr. Cohlmia said. "Where does the ADA fit in there? The ADA becomes the voice that helps each and every one of us behind the scenes. The ADA is behind the scenes doing the evidence-based (dentistry), the policies, making sure that your practice is not interfered with or there's anything that interferes with that doctor/patient relationship."
Dr. Cohlmia discussed the importance of partnerships between the ADA and the DSO community. He cited a partnership with the Association of Dental Support Organizations to get legislation passed on lowering the medical loss ratio and working together to streamline credentialing and portability.
One of the main topics during the panel conversation was the dental workforce shortage. The ADA has been working on the Dentist and Dental Hygienist Compact, something Dr. Cohlmia said DSOs need to deliver more care to patients. The compact will support the mobility of licensed dentists and dental hygienists through the development of a new interstate compact — a legal agreement among states — that will create reciprocity among participant states and reduce the barriers to license portability.
This type of work, panelists said, is what the ADA can do for the DSO community and the profession. Mr. Bergman encouraged the DSOs to support the ADA in getting its message out and to make sure the elected officials understand the importance of oral care.
"The ADA over a lot of years has built a brand that the public actually recognizes, that Congressmen actually recognize and to partner that with DSOs … to bring those brands together to advance the profession is really powerful," Mr. Bilt said.
"When I talk about bridging the gap between all of the different organizations … we all have something in common: to improve people's lives. We make people healthy," Dr. Cohlmia said. "I certainly can't change the past, but we can certainly change the future."