Toothflix playlists help dentists educate patients chairside or at home
Videos walk patients through topics ranging from brushing and flossing to implants and root canals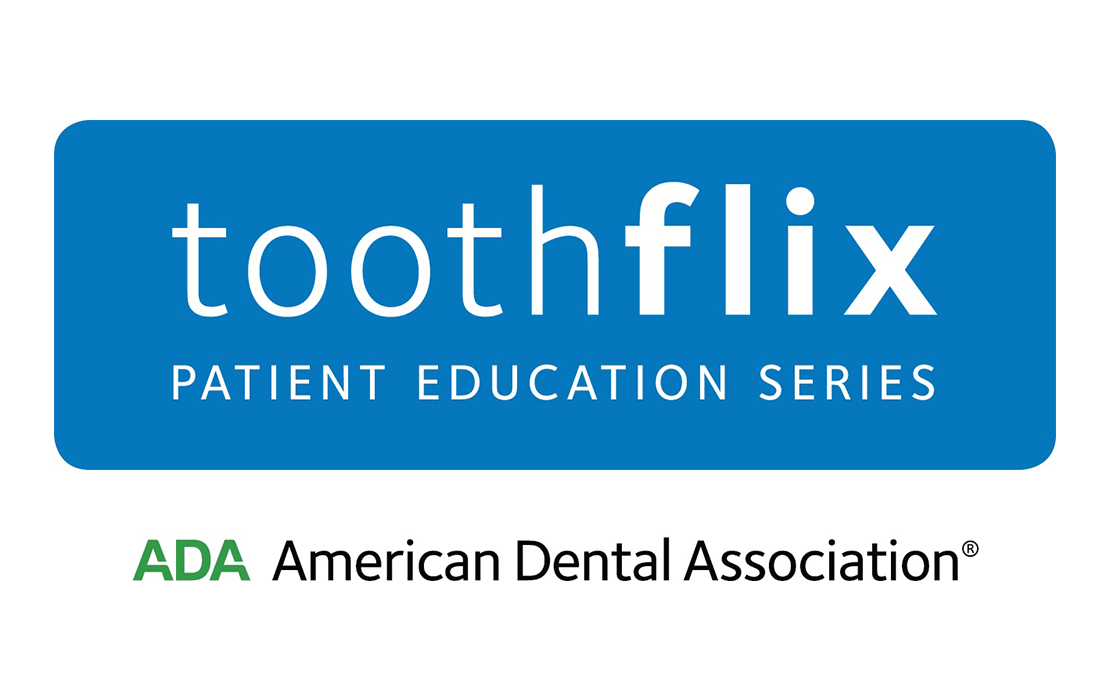 The ADA's new Toothflix patient education videos, available through the ADA Store, are designed to help patients make informed decisions about their treatment options, understand upcoming procedures and learn how to care for their teeth.
In 34 two- to four-minute videos, live actors, clear animations and informative voiceovers walk patients through topics ranging from brushing and flossing to implants and root canals.

Toothflix videos can be shown to patients chairside, embedded on practice websites or emailed to patients before procedures.
"The hope is that we can improve patient outcomes by offering descriptive explanations of procedures and tips for aftercare," said Diane Metrick, D.D.S., senior manager in the ADA's Center for Dental Practice Policy. "Toothflix can be an essential, entertaining patient communication tool for case acceptance and oral health awareness."
Toothflix features:
Thirty-four topics to choose from, including "Snoring and Sleep Apnea," "Your Child's Teeth: Ages 6 to 12," "Root Canal" and "Wisdom Teeth Removal."
Up-to-date content that reflects the ADA standards of clinical excellence.
Code for embedding on practice websites.
Email links for patients to view at home or on their mobile device.
Videos can be played on any device with a web browser. The one-time purchase has no costly updates or support fees and requires no special equipment.
The complete series is available in English and Spanish.
There are eight specialty bundles available. See the full topic list and sample video clips at ADA.org/Toothflix.
The ADA Store Toothflix Complete Series offering is valid for one dental office. For two to 25 offices, contact the ADA Member Service Center at 1-800-947-4746. For 25 or more offices, email SpecialOrdersPDS@ada.org.
Use promo code 23110 by Sept. 15 to save 15% on ADAstore.org products.